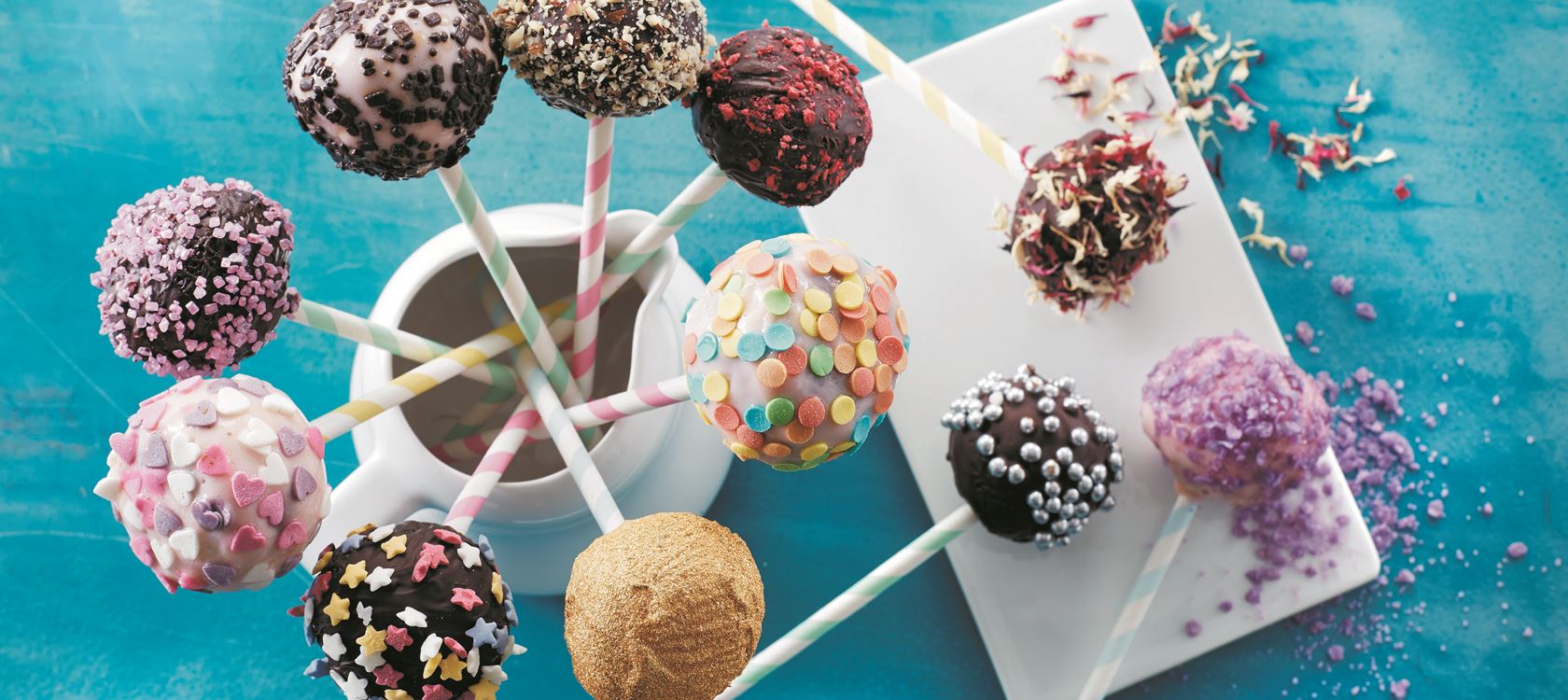 A quick and easy cake pop recipe that packs a lot of flavor.
Ingredients
Cake
1 cup softened butter
1 cup sugar
2 eggs
1½ cup flour
3½ tablespoons cocoa powder
2 teaspoons baking soda
2 teaspoons vanilla extract
¼ cup plain nonfat Greek yogurt
½ cup chocolate milk
1¾ cup powdered sugar
½ cup Arla® Original Cream Cheese Spread
Coating
½ cup of melted dark chocolate
½ cup of melted white chocolate
Garnish
½ cup finely chopped hazelnuts
rainbow sprinkes
Instructions
Instructions
Cake
Whip butter and sugar together until it blends. Whip the eggs in one at a time until the mixture becomes light and airy. Mix flour, cocoa, baking powder and vanilla extract together. Turn it (sprinkled through a sieve) into the butter mixture, alternately with yogurt and chocolate milk. Cover a frying pan with baking paper and pour the dough in there. Bake the cake in the middle of the oven for 1 hour at 300 ° F. Lift the cake out of the pan using the baking paper. Let the cake cool off. Whip flour, cream cheese and butter in a large bowl. Crumble the cake into smaller pieces and knead them into the mixture until is has a smooth consistency. Divide the dough into 20 pieces and shape them into balls . Put a straw into each ball and place them on a tray in the freezer for approx. ½ hour.
Coating
Coat half of the frozen chocolate balls with melted white chocolate. Decorate the cakes - let your imagination run wild. Coat the rest of the chocolate balls with melted dark chocolate and decorate them.
Print