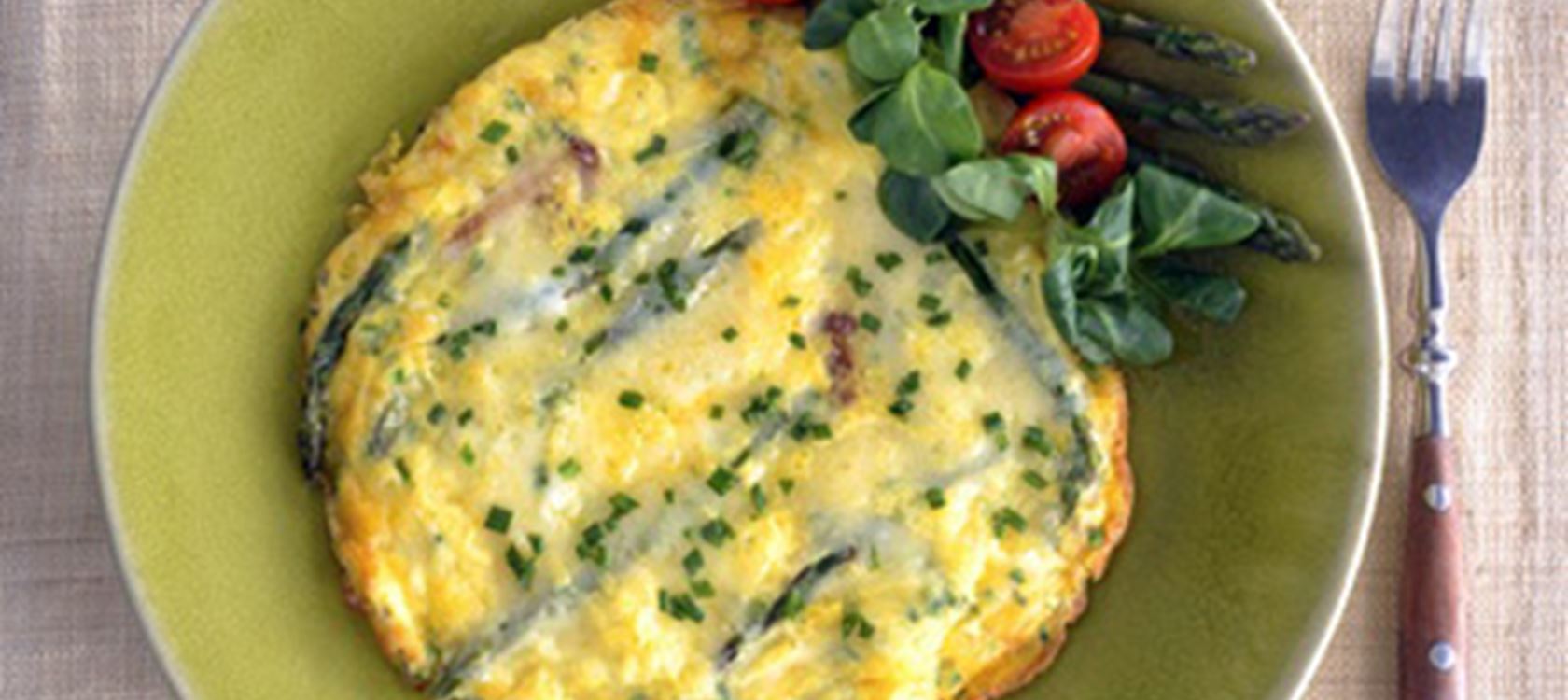 Asparagus Omelet with Havarti & Herbs
Omelets only get better with the creaminess of Arla® Havarti sliced cheese.
Ingredients
Recipe for 1 serving portions
3 slices of bacon cut into 1/2-inch pieces
1 thinly sliced scallion
3 eggs
4 slices Arla® Havarti Cheese
3 tablespoons grated Parmesan cheese
salt to taste
pepper to taste
4 medium, cooked and warm asparagus spears
Instructions
Instructions
Cook the bacon over medium-high heat until golden brown, about 3 minutes. Add the scallions and sauté until softened, about 2 minutes. Whisk the eggs with Parmesan, salt and pepper. Pour the mixture into the skillet, stirring once. Let the mixture softly set. Using a spoon or rubber spatula, pull the edges of the egg mixture towards the center, allowing any un-cooked egg to slip into the openings and cook. Once the egg is set, add slices of the Arla® Havarti sliced cheese and top with asparagus spears. Continue cooking for another minute. Slide the pan into a preheated broiler and let it continue to cook until the cheese melts and eggs are cooked as desired. Slip the omelet onto a plate and serve warm or at room temperature.
Print