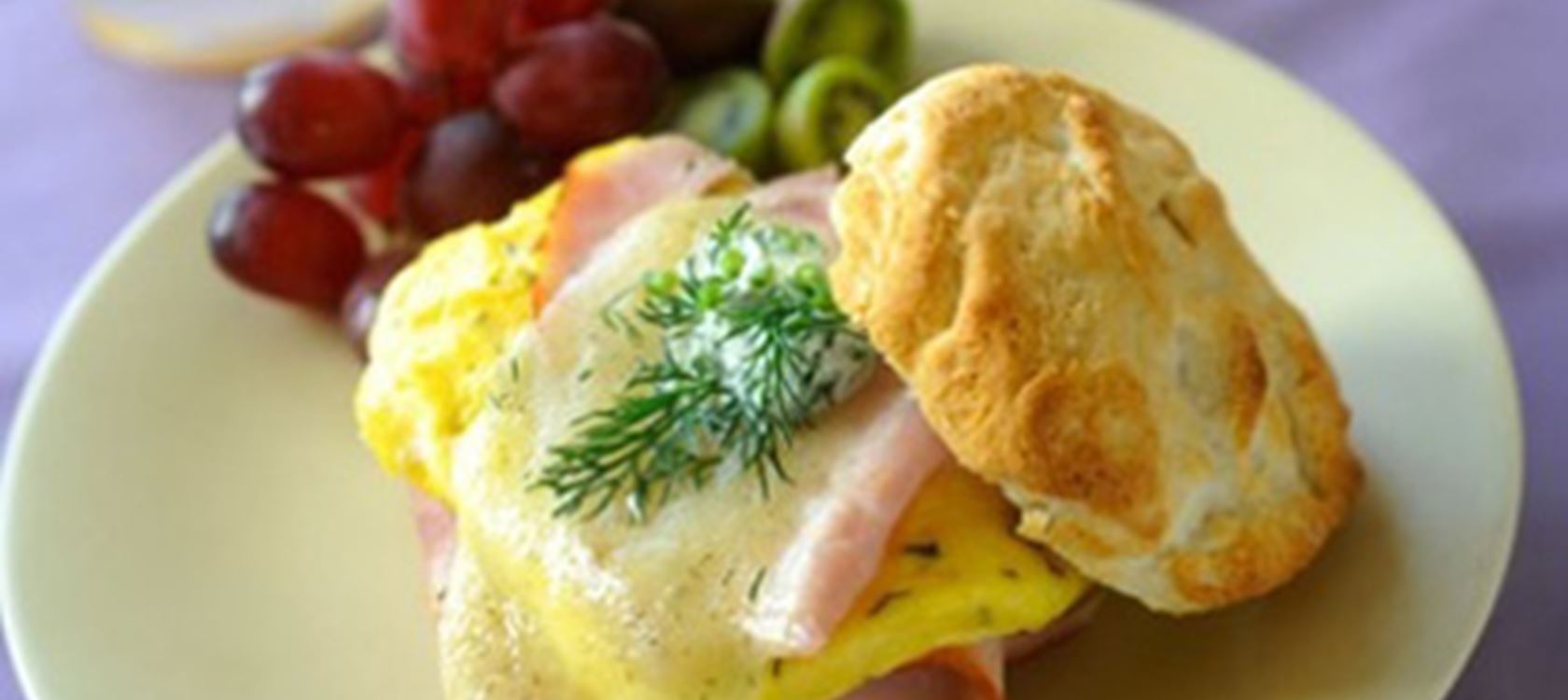 Breakfast Biscuit with Egg & Ham
Make any morning special with these biscuits, made with Arla® Havarti sliced cheese.
Ingredients
4 eggs
4 large baked biscuits
4 slices smoked ham
1 tablespoon crème fraiche or sour cream
1 tablespoon chopped fresh dill
1 tablespoon chopped fresh chives
2 slices Arla® Havarti Cheese
Instructions
Instructions
Whisk the eggs and pour them into a hot 8-inch non-stick skillet. Cover the bottom of the pan with egg mixture and cook over medium high heat until eggs set, about 4 minutes. Once set, remove eggs from the pan and fold over like an omelet and cut into four pieces. Split biscuits in half and layer the egg, ham and cheese on the bottom half of the biscuit. Heat in a preheated broiler until the cheese melts, about 3 minutes. Combine the sour cream, dill and chives. Spoon a small dollop on top of the cheese and add the top of the biscuit. *Biscuits: you can buy them frozen, in ready to bake tubes, biscuit mixes or make your favorite family recipe.
Print