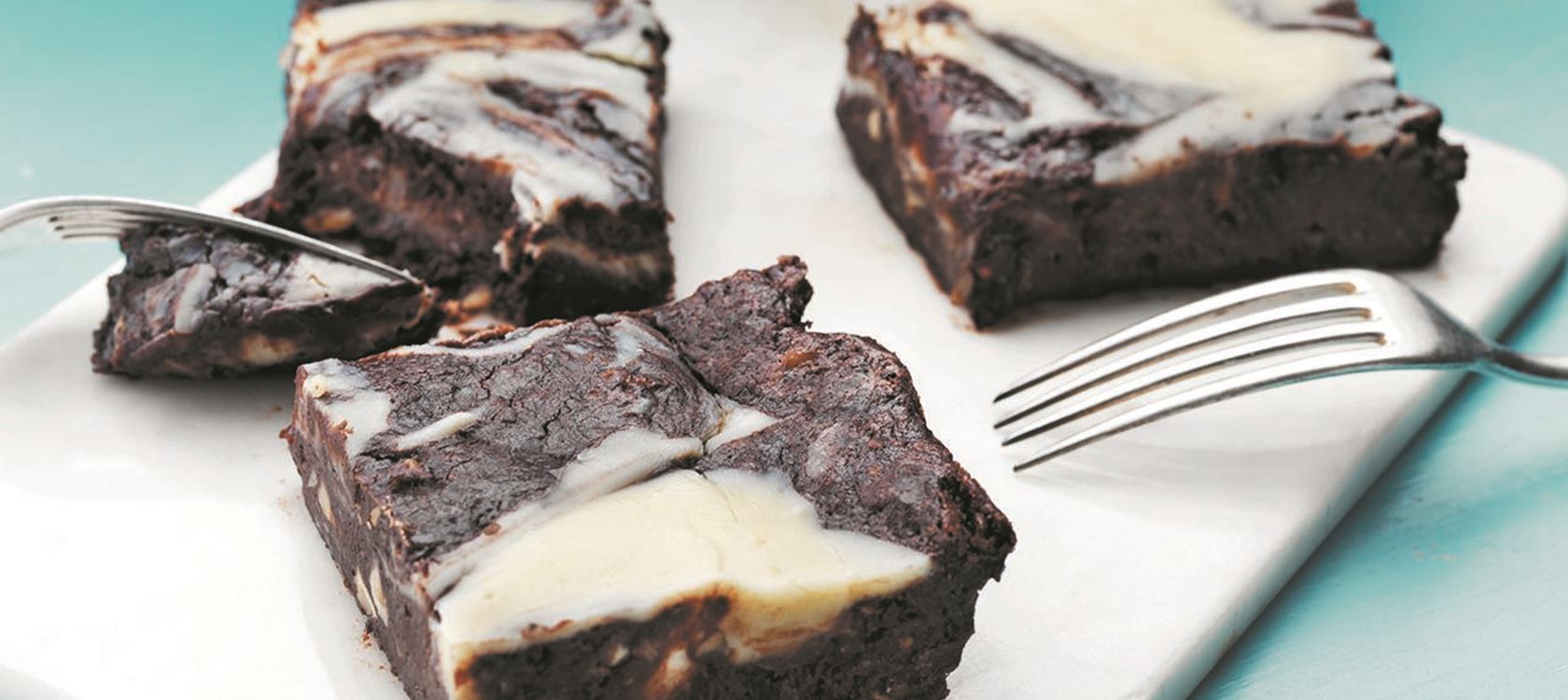 White chocolate and cream cheese brownies
White chocolate makes these cream cheese brownies even more delicious.
Ingredients
Recipe for 24 servings portions
½ cup roasted hazelnuts
1 cup butter
¾ cup cocoa
4 eggs
2 cups sugar
½ teaspoon salt
½ teaspoon vanilla extract
1 cup flour
½ teaspoon baking soda
½ cup white chocolate
1 cup Arla® Original Cream Cheese Spread
Instructions
Instructions
Set the oven to 300 °F. Put baking sheet in a square baking pan. Chop the nuts. Melt the butter and stir in the cocoa. Stir together eggs and sugar in a bowl. Turn in the cocoa mixture, salt, vanilla extract, nuts and flour mixed with baking soda. Melt the chocolate in the microwave, stir in the cream cheese. Pour the batter into the baking pan, add the chocolate mix onto it, and mix it around with a fork to achieve patterns in the cake. Bake in the middle of the oven for 20-25 min. Allow to cool and cut the cake into squares. Store in a refrigerator.
Print