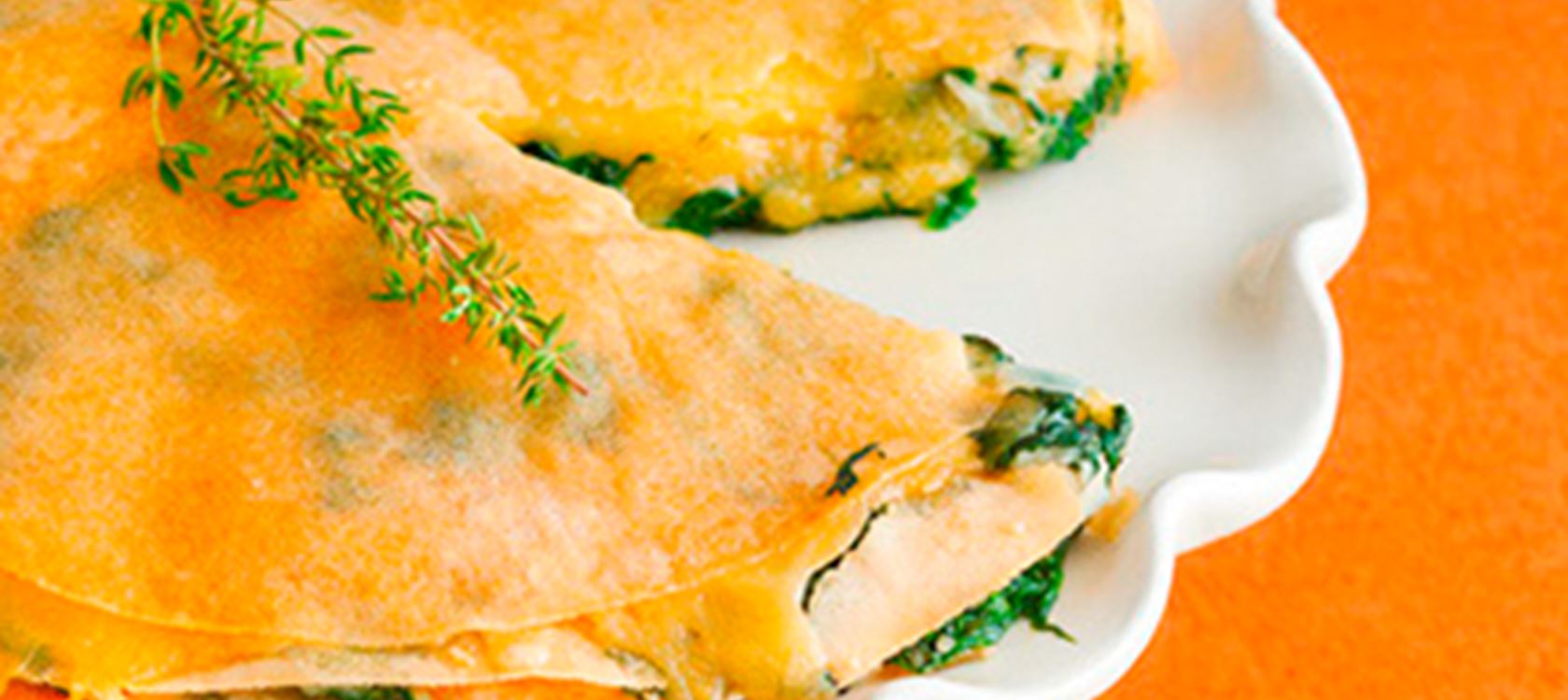 Warm Spinach and Gouda Gateau
Stack Arla® Gouda sliced cheese with spinach into a stunning dish for any party.
Ingredients
4 tablespoons butter
¾ cup chopped onion
⅓ cup all-purpose flour
1½ cup whole milk
1 bay leaf
3 bags baby spinach washed and cleaned
1 package Arla® Gouda Cheese
5 9-inch crepes
Instructions
Instructions
Melt 4 tablespoons butter over medium heat. Add onions and cook until softened, about 2 minutes. Whisk in flour and cook until golden brown, about 3 minutes. Whisk in milk and cook until it thickens. Add bay leaf and set aside. Wilt spinach over medium high heat in a saucepan with ¼ cup of water, 2 minutes. Drain well and roll spinach in either paper or kitchen towels. When cool enough to handle, squeeze off any additional liquid from the spinach. Unroll the towel, chop spinach and add to the sauce. Preheat the oven to 400°F. On a baking pan, create the gateau by stacking the crepes with layers of Arla® Gouda sliced cheese and spinach mixture in between. Heat the gateau until the cheese melts, about 10 minutes. Using a wide spatula, transfer gateau from the baking pan and arrange on a serving platter. Cut into wedges and serve while warm.
Print