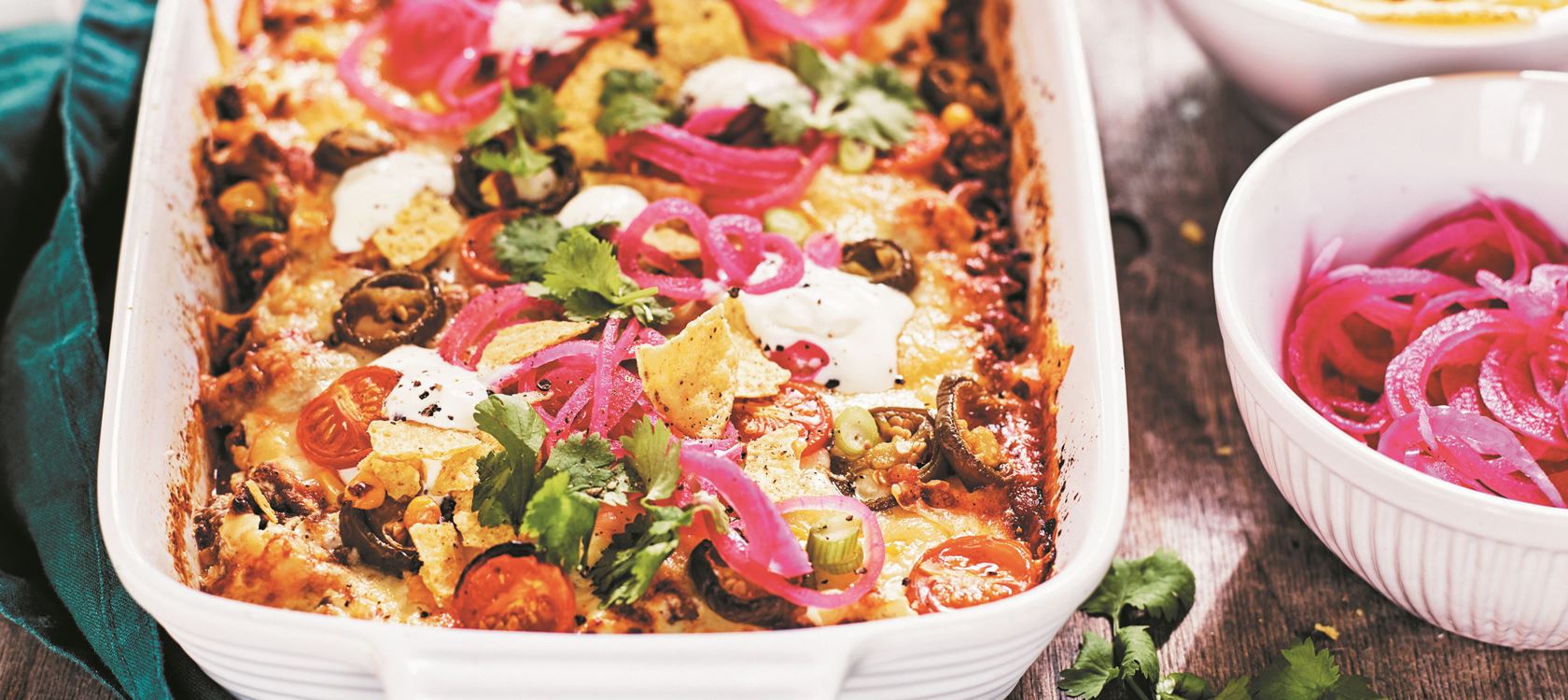 Everyone's favorite dish in an awesome, easy bake.
Ingredients
Taco Bake
1 chopped red onion
1½ pound ground beef
1 tablespoon butter
1 package taco seasoning
1 jar of medium salsa
1 cup sour cream
1 cup Arla® Mild Cheddar Shredded Cheese
1½ cup diced tomatoes
½ cup diced jalapeños
½ cup of tortilla chips
½ cup of chopped, fresh cilantro
½ cup of cherry tomatoes halved
Pickled Red Onion
¼ cup of vinegar
½ cup of sugar
1 red onion
1 cup water
Instructions
Instructions
Pickled red onion
Stir vinegar, sugar and water together until the sugar is dissolved. Peel and slice the red onion in thin slices. Add the onion to the fluid and leave to rest for at least 1 hour.
Taco Bake
Preheat the oven to 350 ° F. Fry the minced beef in the butter in a frying pan for about 3 minutes. Add the taco spice mix and fry for another 2 minutes. Pour in the diced tomatoes and cook for about 2 minutes. Pour the mixture into an oven-safe dish. Spread about 1 cup sour cream onto the beef. Top with the shredded cheese, halved cherry tomatoes and jalapeños. Bake in the oven for about 30 minutes. Top with tortilla chips, cilantro and pickled red onions.
Print