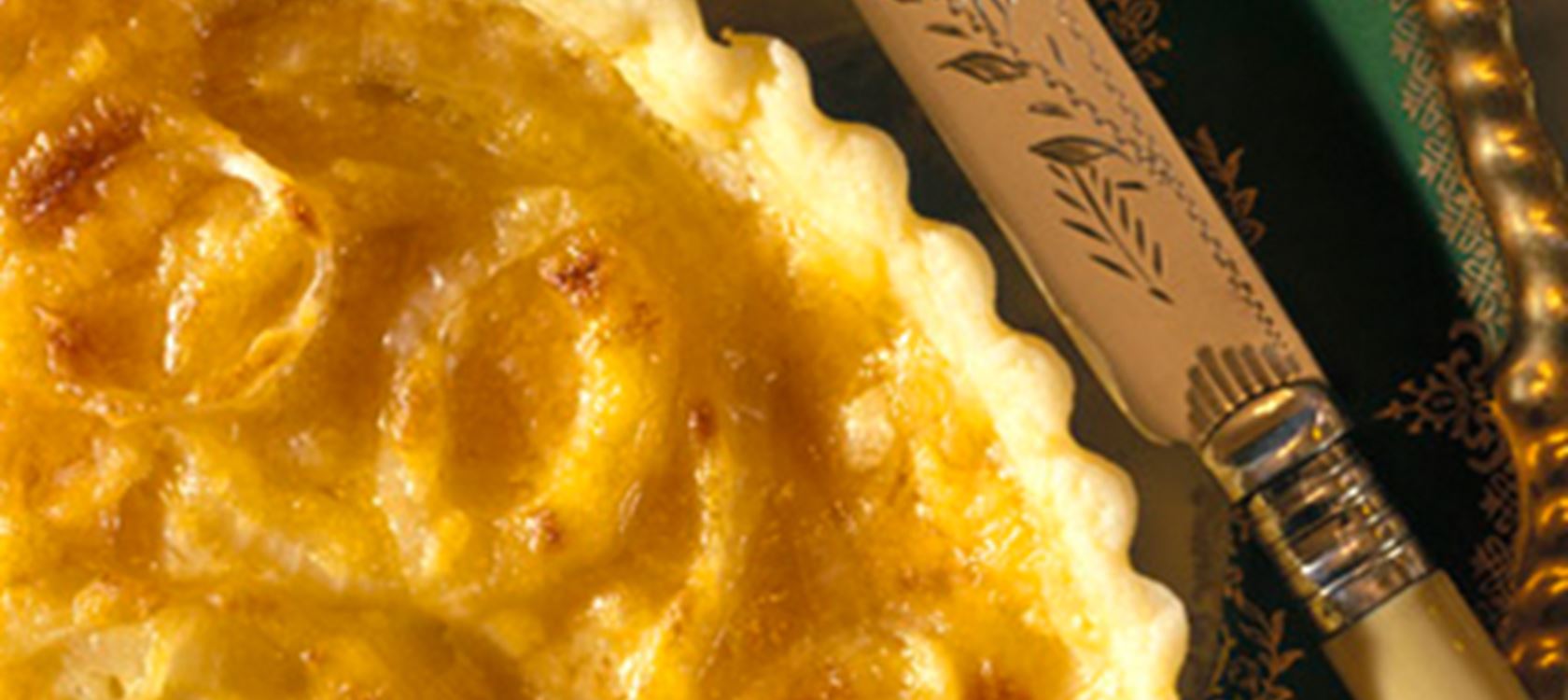 In a hurry? Use a refrigerated prepared pie crust in place of making your own. Then you can have this sweet onion tart with Arla® Havarti sliced cheese in half the time.
Ingredients
1¼ cup flour
½ teaspoon salt
¼ package Lurpak® Slightly Salted Butter
¼ cup vegetable shortening
5 tablespoons cold water
2 large thinly sliced vidalia onion
10 slices Arla® Havarti Cheese
¼ cup heavy cream
1 9-inch tart shell for the baking pan
Instructions
Instructions
Combine flour and salt in the bowl of a food processor. Add butter and shortening; pulse until a coarse meal. Add water and process into dough. Wrap and chill for 30 minutes. Preheat oven to 400°F. Roll dough into an 11-inch round, about ¼ inch thick. Transfer to the tart shell, pressing into the bottom and side of pan. Line with foil and fill with dried beans. Bake for 10 minutes, remove the beans and foil, and continue baking for another 15 minutes. Set aside. Prepare filling: Make alternate layers of onions and cheese in the tart shell. Drizzle with heavy cream and bake until the cheese melts, about 25 minutes. Cool slightly before cutting into wedges.
Print