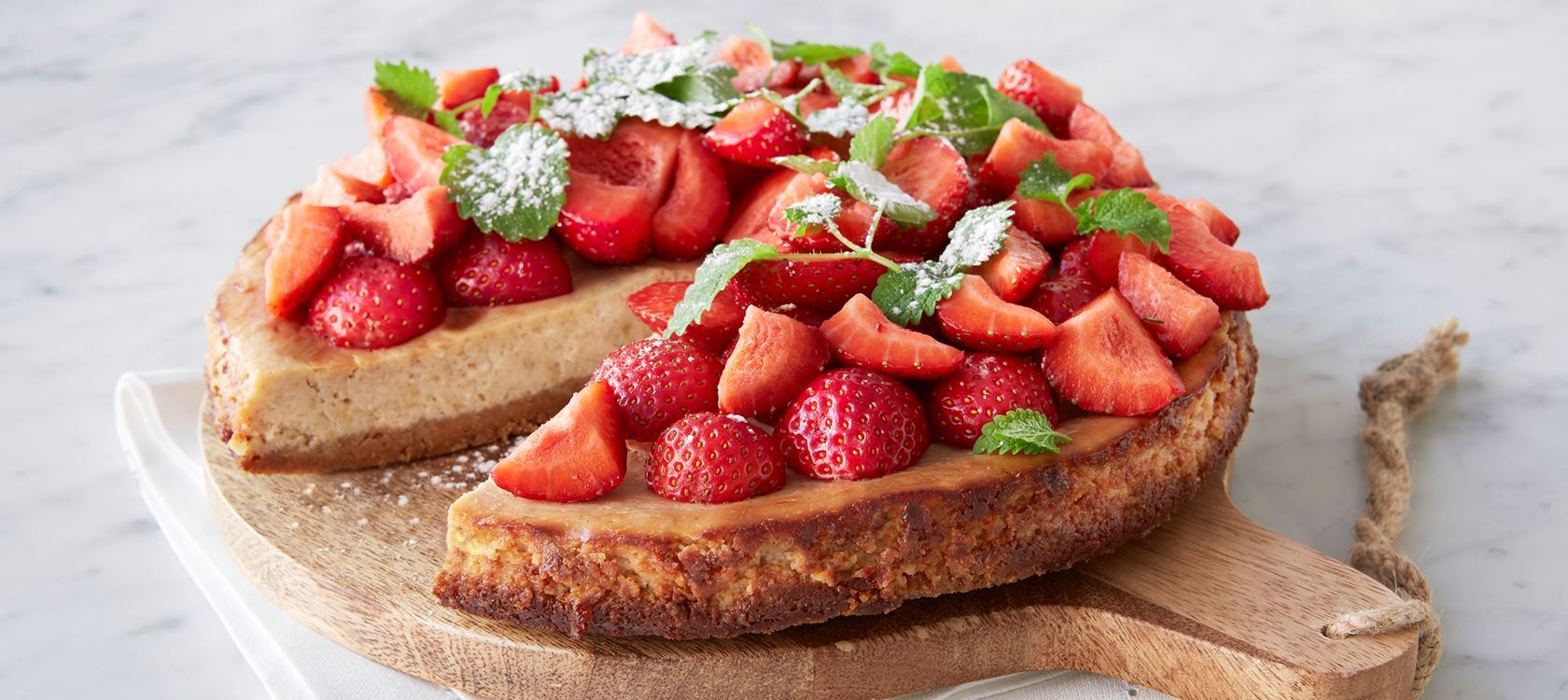 Strawberry Rhubarb Cheesecake
Sour rhubarb and cream cheese are a delicious combination with vanilla in this strawberry rhubarb cheesecake. Sprinkle with fresh berries and lemon juice.
Ingredients
Base
0.3 cup butter
1 teaspoon cardamom
Cheesecake
½ cup strawberries
3 cups rhubarb
1 cup sugar
18 ounces Arla® Original Cream Cheese Spread
5 cups sugar
3 eggs
3 eggs yolks
1 teaspoon vanilla extract
Topping
2 cups strawberries
lemon balm
Instructions
Instructions
Recipe
Set the oven to 350°. Mix the graham crackers into crumbs in a food processor and mix with butter and cardamom. Press the graham cracker mix into a form with removable edge, about 10 inches in diameter. Bake in the middle of the oven for about 8 minutes. Cut the strawberries into small pieces and slice the rhubarb. Mix strawberries, rhubarb and sugar in a saucepan and simmer for about 20 minutes to a solid compote, then let it cool. Mix cream cheese, sugar, egg, egg yolks and vanilla sugar to a smooth mixture. Blend the cold composite into the batter and pour down into the mold. Bake in the lower part of the oven for about 15 minutes. Turn off the oven and allow the cake to rest inside for about 30 minutes. Let cool. Divide the strawberries by half and spread on the cheesecake. Decorate with lemon balm and sugar.
Print