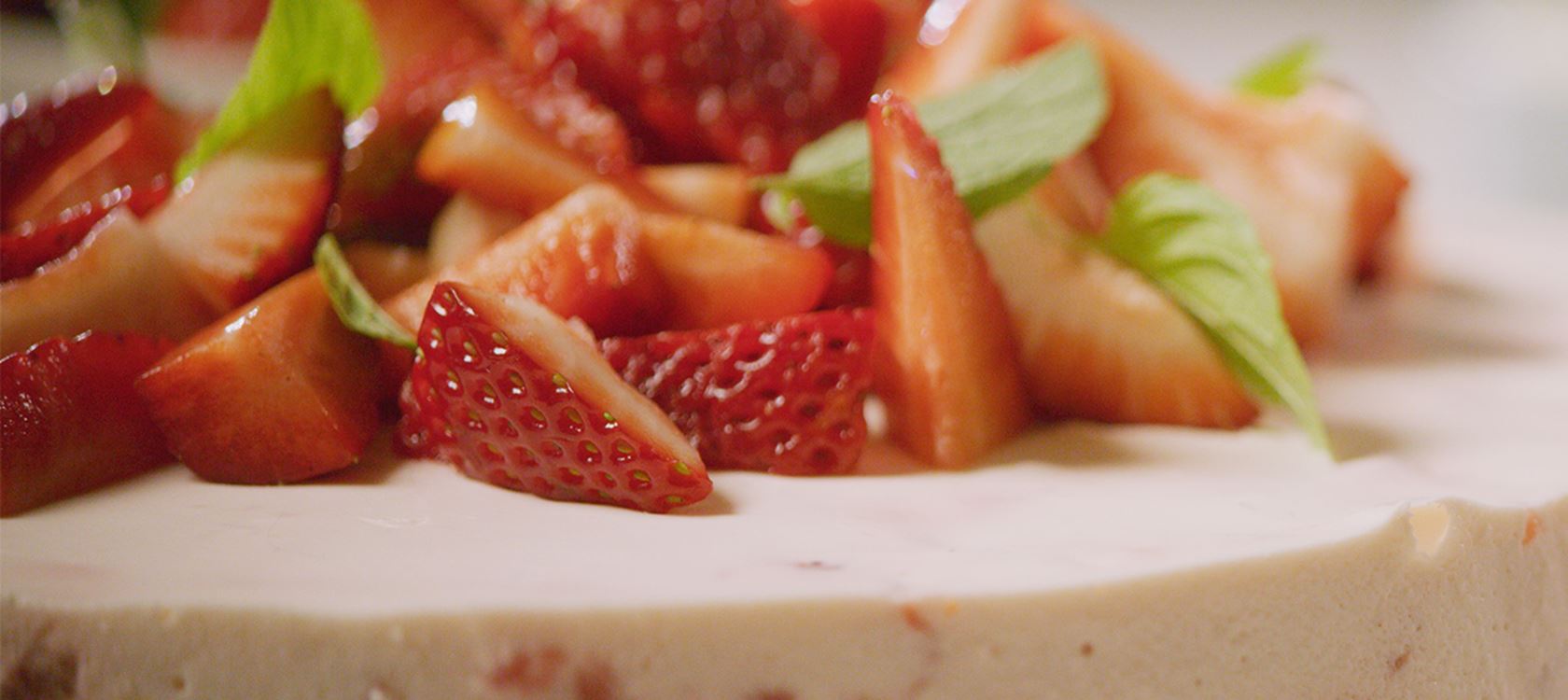 You can never go wrong serving a sweet and tasty Strawberry Cheesecake.
Ingredients
Base
½ cup butter
1½ cup graham crackers
Filling
2 tablespoons gelatin
1½ tubs Arla® Original Cream Cheese Spread
2½ cups strawberries
½ cup sugar
2 cups cream
Juice of 1 lemon
Extra strawberries for decoration
Instructions
Instructions
Base
Break the graham crackers and mix into fine crumbs. Melt butter and mix well with the crumbs. Line the base of a cake tin with parchment paper and return the side of the pan to the base. Press the graham cracker mix into the tin until the base is even and smooth. Refrigerate and allow the base to solidify.
Filling
Soak the gelatin in cold water, according to package. Cut the strawberries into dices and sprinkle with sugar. Stir Arla Original Cream Cheese softly with ½ cup of cream and whip the rest of the cream to a light foam. Gently mix cream cheese and whipped cream together and fold in the diced strawberries and sugar. Remove the gelatin from the water and melt the softened sheets in a saucepan or microwave over very low heat, stirring just until melted completely. Cool the gelatin mixture with lemon juice. When it is lukewarm, carefully mix with the cream cheese and strawberry filling. Pour the filling into the cake tin and let it cool in the refrigerator for at least 4 hours.
Serving
Remove the side of the cake tin and decorate with strawberries cut into quarters.
Print