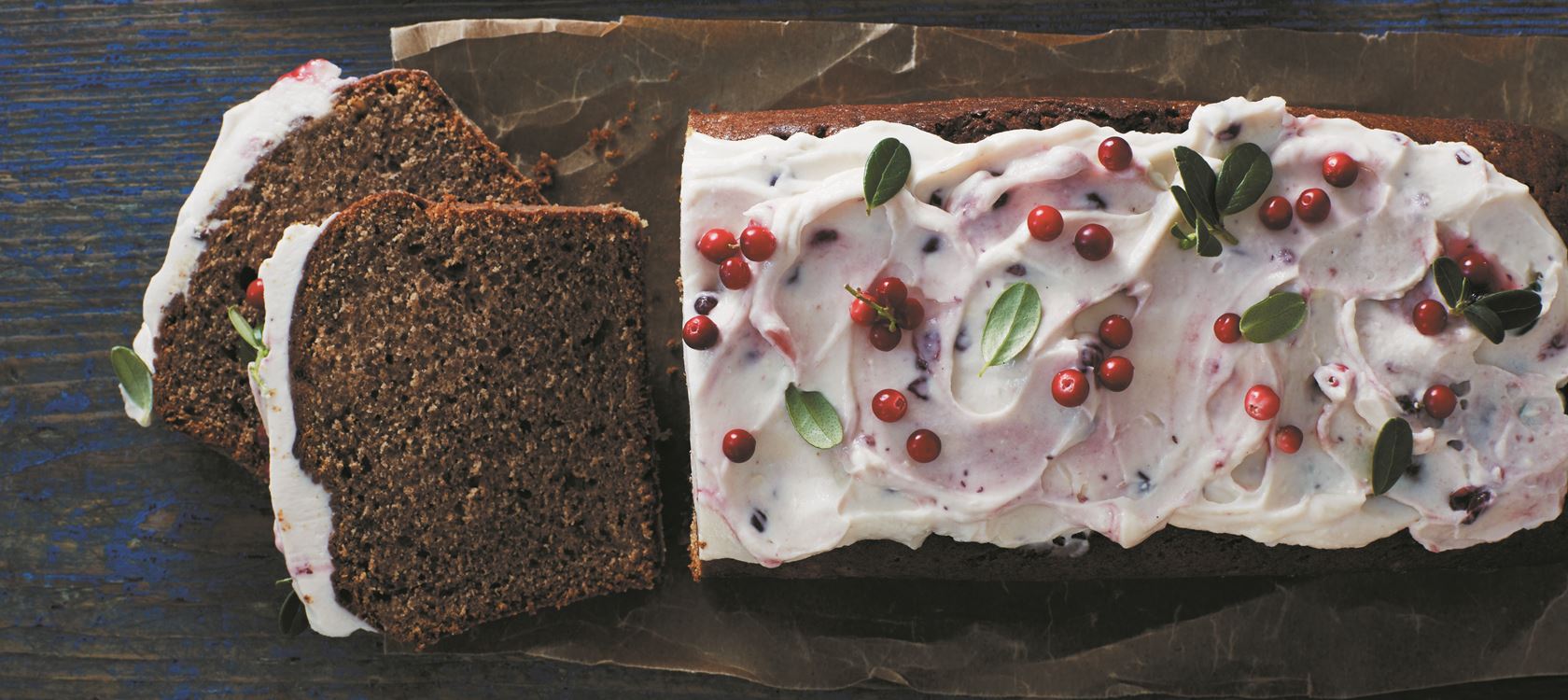 Soft and delicious spice cake with a generous layer of fresh topping of cream cheese and cranberry jam.
Ingredients
Cake
½ cup butter
¾ cup sugar
3 eggs
1 cup flour
1½ teaspoon baking soda
1 teaspoon powdered sugar
1 tablespoon gingerbread spice
½ cup plain nonfat Greek yogurt
¼ cup water
Frosting
1 cup Arla® Original Cream Cheese Spread
¼ cup powdered sugar
2 tablespoons softened butter
3 tablespoons cranberry jelly or jam
Garnish
cranberry sauce or fresh cranberries
Instructions
Instructions
Cake
Whip the butter and sugar until light and fluffy. Add the eggs one at a time and whip well between each. Mix flour, baking soda, powdered sugar and gingerbread spice. Turn it gently (sprinkled through a sieve) into the egg mixture, together with quark and water. Pour the dough into a greased cake form (about 1½ liter). Bake the cake in the bottom of the oven for ca. 35 minutes at 300 °F and let it cool off afterwards.
Frosting
Whip cream cheese, powdered sugar and butter airy and turn the cranberry juice into it – so that it forms a pattern. Spread the frosting onto the cooled cake. Decorate with fresh cranberries.
Print