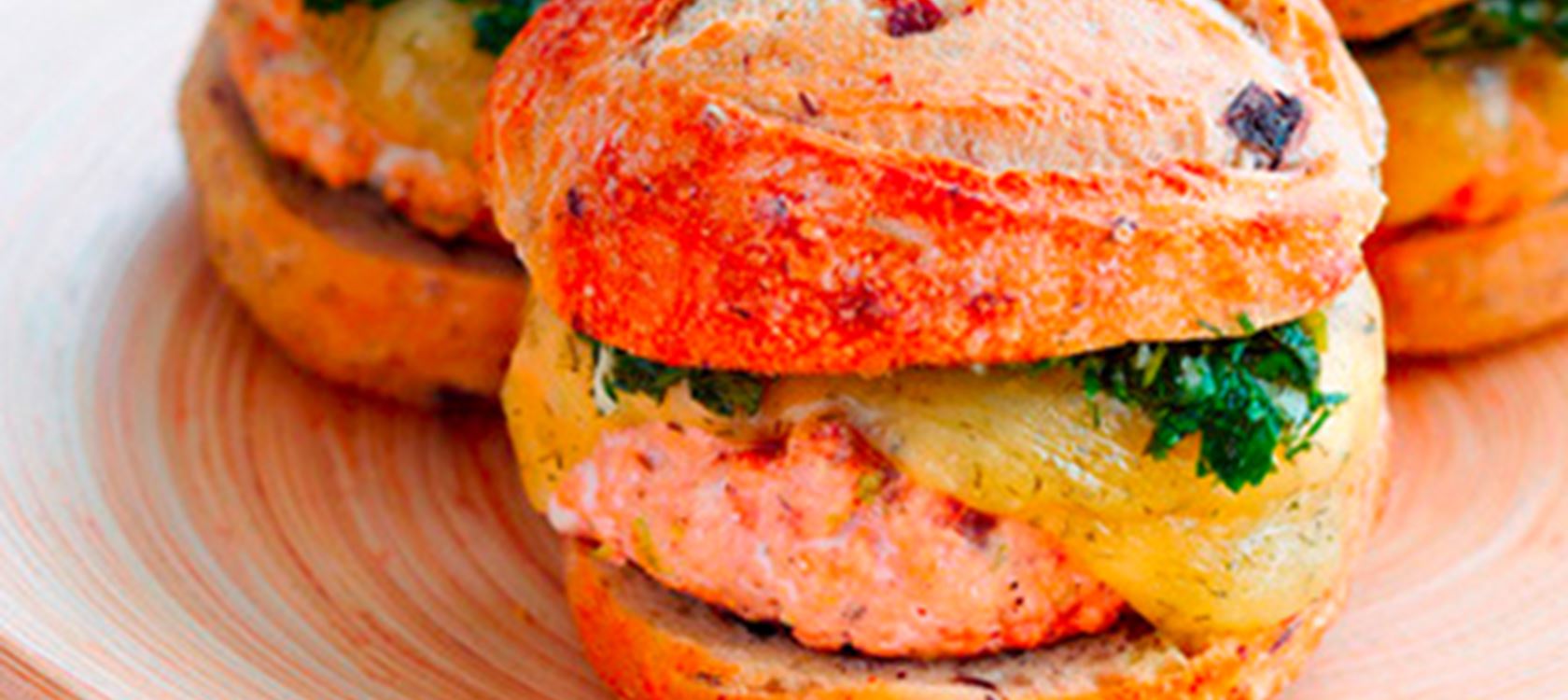 Salmon Burger with Chimichurri & Havarti
This salmon burger is filled with flavor from capers, lemon zest, and Arla® Havarti sliced cheese.
Ingredients
2 cloves garlic
2 tablespoons thinly sliced scallions
2 cups chopped parsley
½ cup chopped dill
2 tablespoons white wine
2 tablespoons olive oil
1 tablespoon limes juice
kosher salt to taste
red pepper flakes to taste
1½ pound skinned salmon
2 teaspoons dijon mustard
½ cup panko breadcrumbs
¼ cup thinly sliced scallions
1 tablespoon capers
1 teaspoon lemon zest
4 slices Arla® Havarti Cheese
4 burger rolls
Instructions
Instructions
In a processor, puree the garlic and scallions into a coarse paste. Add parsley and dill, and pulse to blend. Add wine, lime juice, olive oil and season with salt and red pepper flakes. Set aside. Dice 1 pound of the salmon into ¼-inch cubes. Puree the remaining salmon in a processor along with mustard, breadcrumbs, scallions, capers and lemon zest. Add cubed salmon and pulse until coarse. Form into four patties. Prepare the grill. Grill the patties for about 4 minutes before flipping over and cooking an additional 3 minutes until firm. Immediately top each burger with a slice of cheese. Arrange cooked burgers on buns. Top with chimichurri sauce and serve.
Print