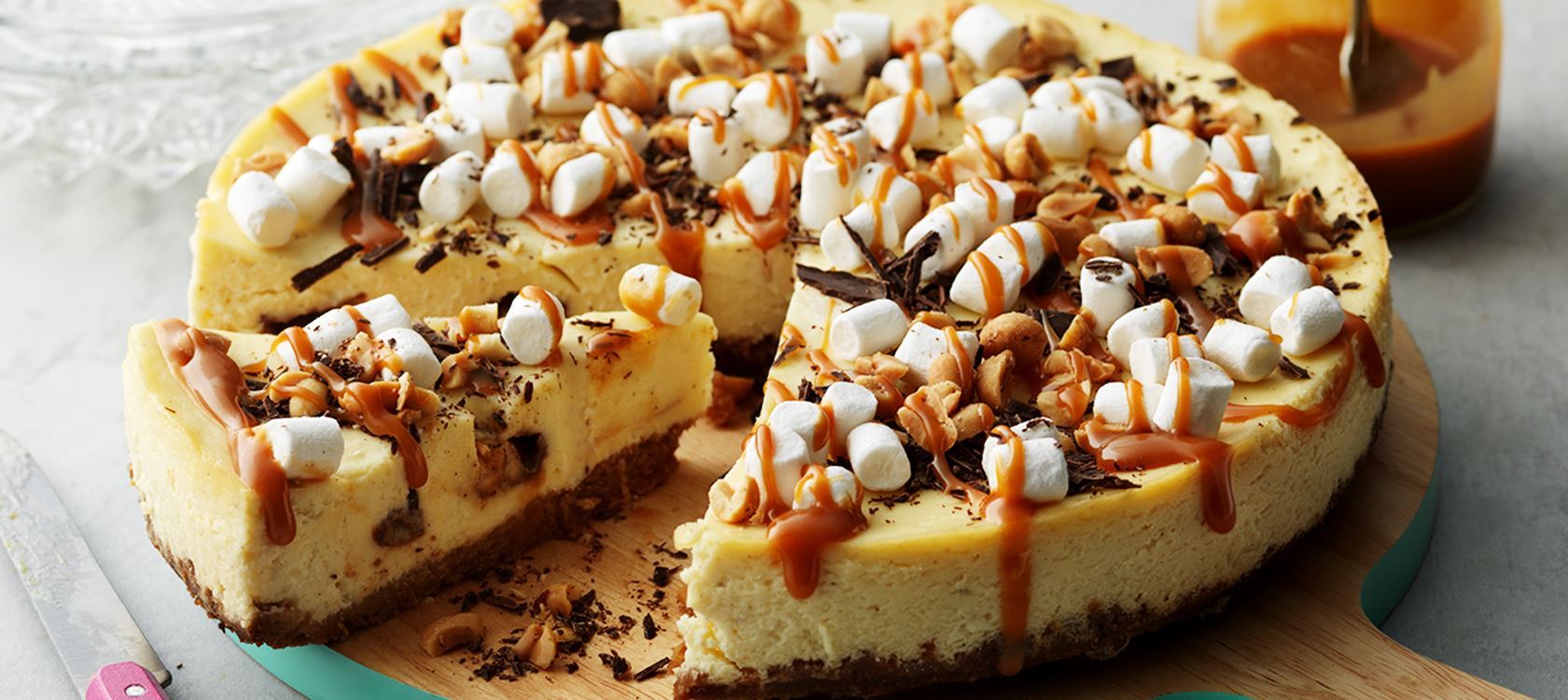 Combining the classic cheesecake with the tasty ingredients of rocky road to make a rocky road cheesecake.
Ingredients
Base
½ stick butter
10 crushed graham crackers
Cheesecake
1 cup white chocolate
21 ounces Arla® Original Cream Cheese Spread
9 oz. cottage cheese
2 eggs
½ cup sugar
½ teaspoon vanilla extract
12 toffees
Topping
½ cup mini marshmallows
½ cup salted peanuts
½ cup toffee sauce
Instructions
Instructions
Recipe
Set the oven to 400 °. Melt the butter. Crush the graham crackers into crumbs and mix with the butter. Press the crumbs into a form with removable edge, about 10 inches in diameter. Bake in the middle of the oven for about 10 minutes. Chop and melt the chocolate in a microwave. Add all ingredients except the melted chocolate to the filling in a bowl and stir together to a smooth mixture. Finally, blend the chocolate into the batter. Lower the oven temperature to 300 °. Pour the batter into the mold. Half the toffees and distribute them in the batter. Bake in the middle of the oven for about 30 minutes. Turn the oven off and allow the cake to stand for about 30 minutes in the oven. Allow to cool completely. Roughly chop the peanuts. Sprinkle the cake with mini marshmallows and peanuts. Pour over toffee sauce.
Print