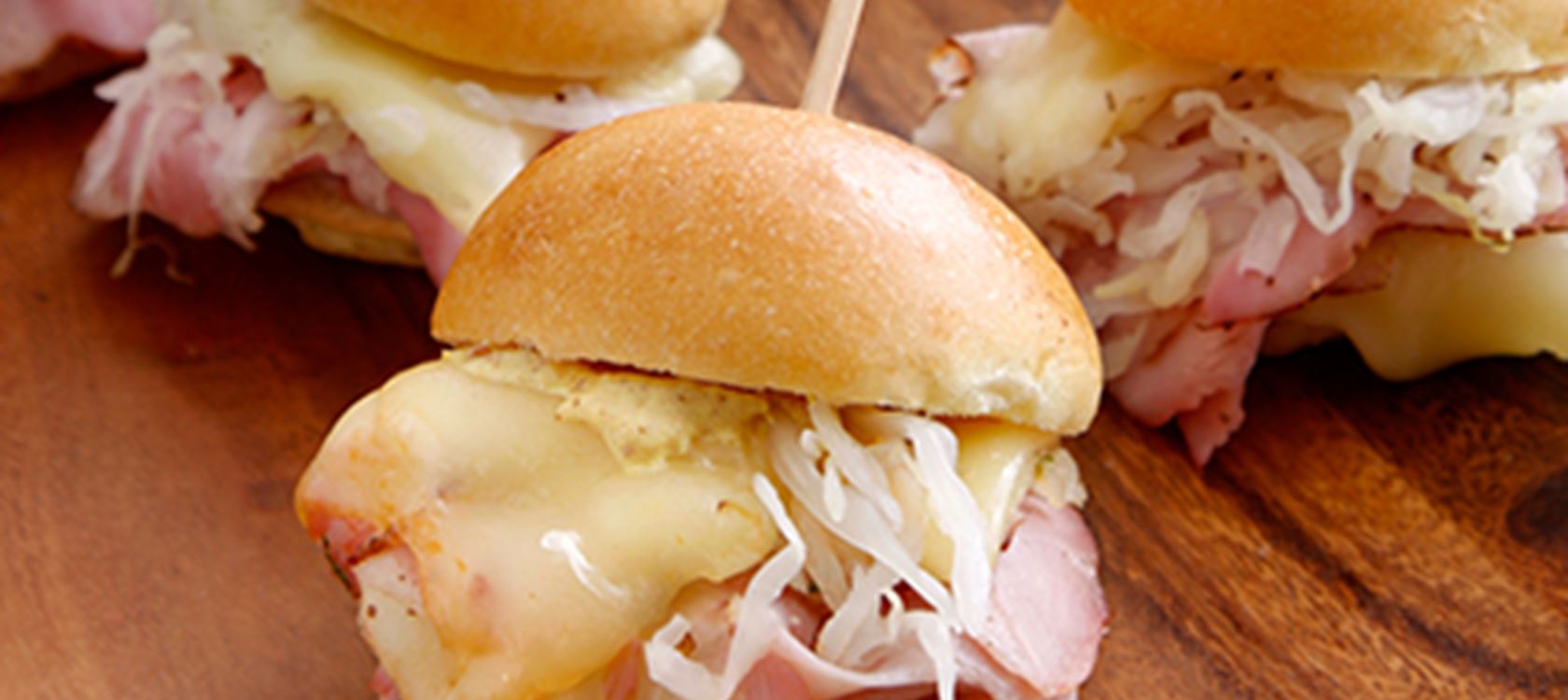 Arla® Fontina sliced cheese adds a layer of sophisticated taste to a classic pastrami sandwich. Quantity: Makes 10 sliders.
Ingredients
Recipe for 5 servings portions
¾ pound thinly sliced turkey pastrami
10 brioche sliders
1 cup barrel sauerkraut
10 slices Arla® Fontina Cheese
Instructions
Instructions
Layer two slices of turkey pastrami with sauerkraut and Arla® Fontina sliced cheese on the bottom piece of each slider. Arrange them on a baking pan and heat in a preheated 350°F oven until cheese melts, about 5 minutes. Spread mustard on the top of the sliders and place them on the sandwiches. Return to the oven and warm through, about 3 minutes. Serve warm or at room temperature.
Print