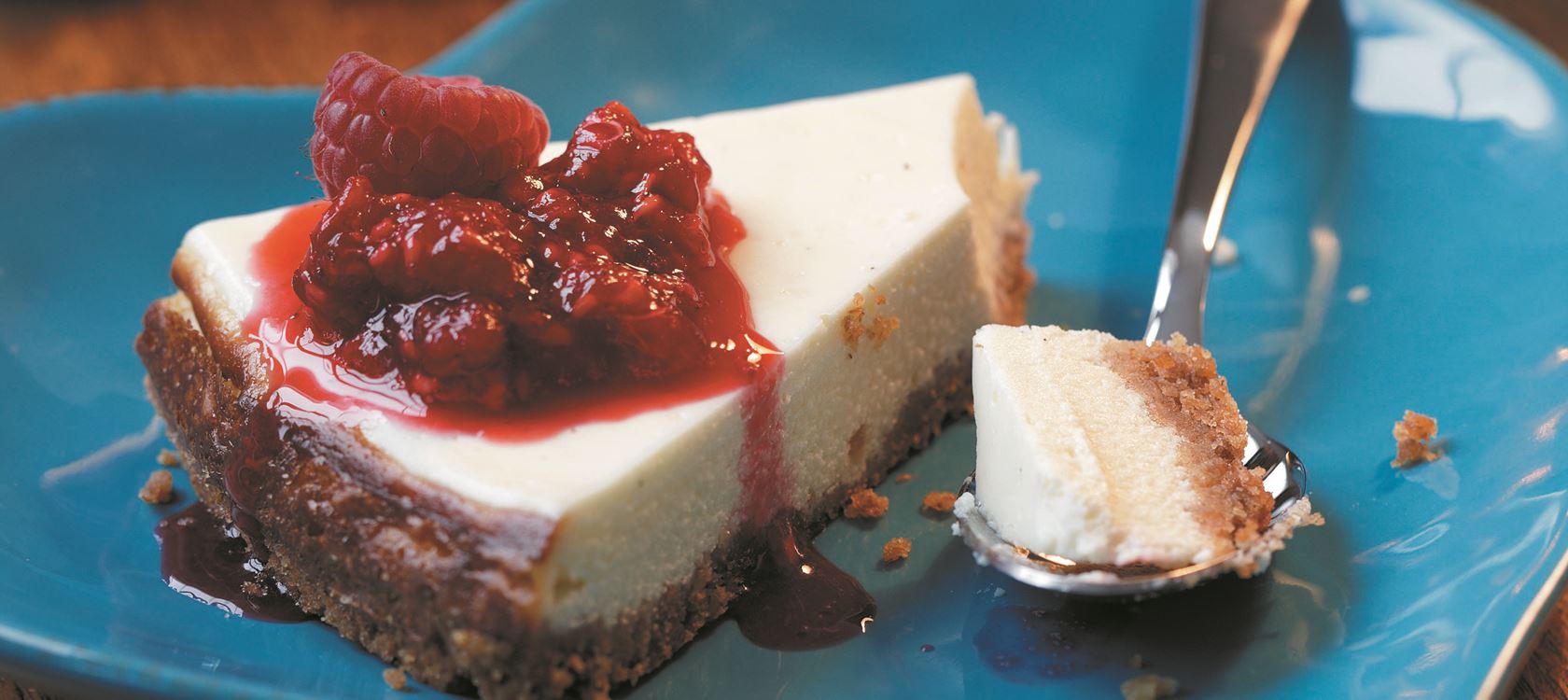 Soft and creamy cheesecake with traditional graham cracker base and sour Raspberry topping.
Ingredients
Base
0.3 cup butter
1½ cup crushed graham crackers
Filling
14 ounces Arla® Original Cream Cheese Spread
2 eggs
½ cup sugar
1 cup creme fraiche
¼ cup powdered sugar
1 tablespoon vanilla extract
4 tablespoons sugar
2 cups raspberries
Instructions
Instructions
Base
Tighten a piece of baking paper between the ring and the bottom of a loose-bottom baking pan (9-inch). Mix the butter and crumbled graham crackers. Distribute the mixture well in the baking pan and put it in the middle of the oven. for approx. 5 minutes at 350°.
Filling
Stir cream cheese, eggs and sugar together. Pour the mixture on the baked bottom and put it in the middle of the oven at 350°. Take it out after approx. 25 min and let it rest for approx. 10 min. Whip crème fraiche, powdered sugar and vanilla together and spread it on the cake. Finish baking in the middle of the oven. Once cool, stir raspberries with powdered sugar until the sugar dissolves. Add on top of cheesecake.
Print