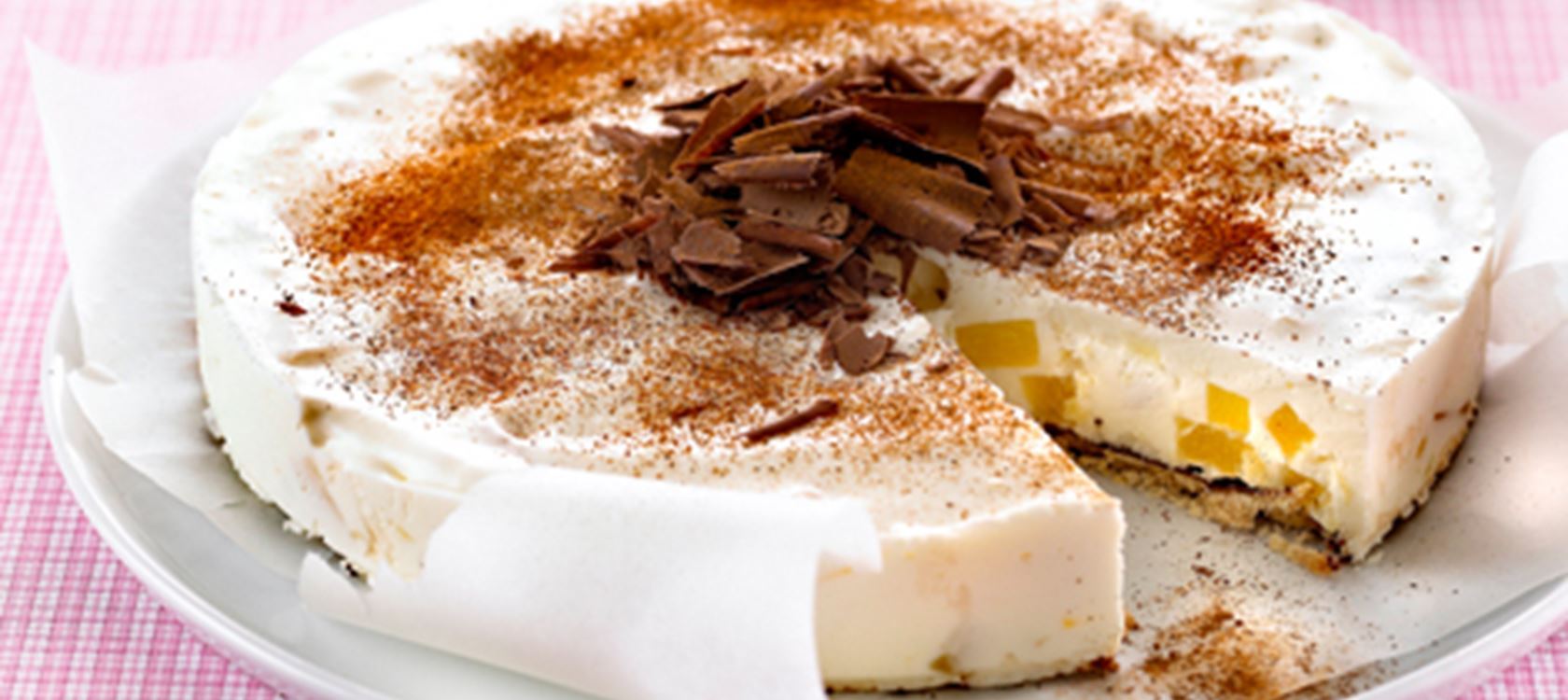 This pineapple cheesecake is perfectly suited for when you have guests – can be prepared the day before and kept in the fridge, so you save time when your guests come.
Ingredients
Cinnamon dough
1 cup flour
1½ tablespoon powdered sugar
¼ teaspoon cinnamon
2 tablespoons water
¼ cup butter
½ cup dark chocolate
Filing
1½ tablespoon gelatin
1 cup heavy cream
4½ ounces Arla® Original Cream Cheese Spread
5 tablespoons sugar
1 cup plain yogurt
1 can pineapple rings
¼ cup white rum
Instructions
Instructions
Base
Spread a piece of baking paper firmly over the bottom of a loose-bottom baking pan (9-inch). Mix flour, powdered sugar and cinnamon. Crumble the butter in the flour. Add water and quickly collect the dough. Distribute it at the bottom of the mold. Place the dough covered in the refrigerator for approx. 1 hour. Bake the base in the middle of the oven for 18 minutes at 400°. Take the warm bottom out of the oven, sprinkle with chocolate and smooth the chocolate on the whole bottom. Let the dough cool off - in the mold.
Filling
Whip the cream to a light foam. Stir in cream cream with sugar and add yogurt. Mix gelatin with warm water and then add ½ cup of the mix mixture and then stir in the rest. Wipe the pineapple rings and cut them into smaller pieces. Add the pineapple and the cream into the mixture, then the whipped cream. Place the mixture in the refrigerator for approx. 1 hour or until you can draw stripes in the surface. Distribute the dessert over the cinnamon bottom and leave the cream cheese cake covered in the refrigerator for at least 4 hours.
Print