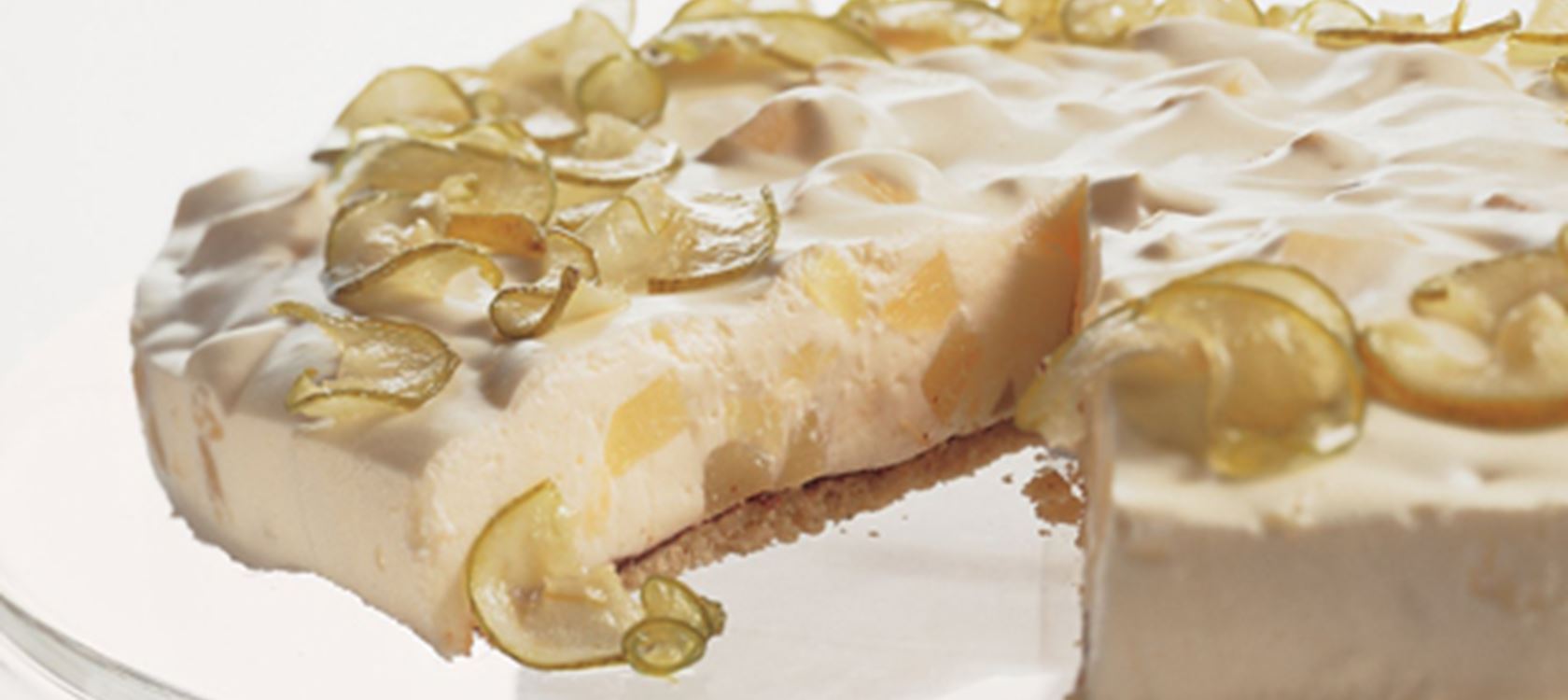 This pear cheesecake has a cinnamon dough and great pear cream cheese topping – The recipe guarantees a delicious dessert for parties.
Ingredients
Cinnamon Dough
1 cup flour
½ tablespoon powdered sugar
½ teaspoon cinnamon
¼ cup butter
2 tablespoons water
½ cup dark chocolate
Filling
1½ tablespoons gelatin
1 cup heavy cream
5 ounces Arla® Original Cream Cheese Spread
½ cup sugar
1 cup yogurt
2½ cup pear slices
1 tablespoon rum
Instructions
Instructions
Base
Spread a piece of baking paper firmly over the bottom of a loose-bottom baking pan (9-inch). Mix flour, powdered sugar and cinnamon. Crumble the butter in the flour. Add water and quickly collect the dough. Distribute it at the bottom of the mold. Place the dough covered in the refrigerator for approx. 1 hour. Bake the base in the middle of the oven for 18 minutes at 400. Take the warm bottom out of the oven, sprinkle with chocolate and smooth the chocolate on the whole bottom. Let the dough cool off - in the mold.
Filling
Miix gelatin with water. Separately, whip the cream. Stir the cream cheese together with the sugar, then add the yogurt. Stir the gelatin with a little of the cream cheese mixture and blend it with the rest. Wipe the pears and cut them into small dices. Add the pears and rum to the mixture, then the whipped cream. Put the cake bottom back into the mold. Pour in the cheese mix when you can draw stripes in the surface. Place the cake covered in the refrigerator for at least 4 hours.
Print