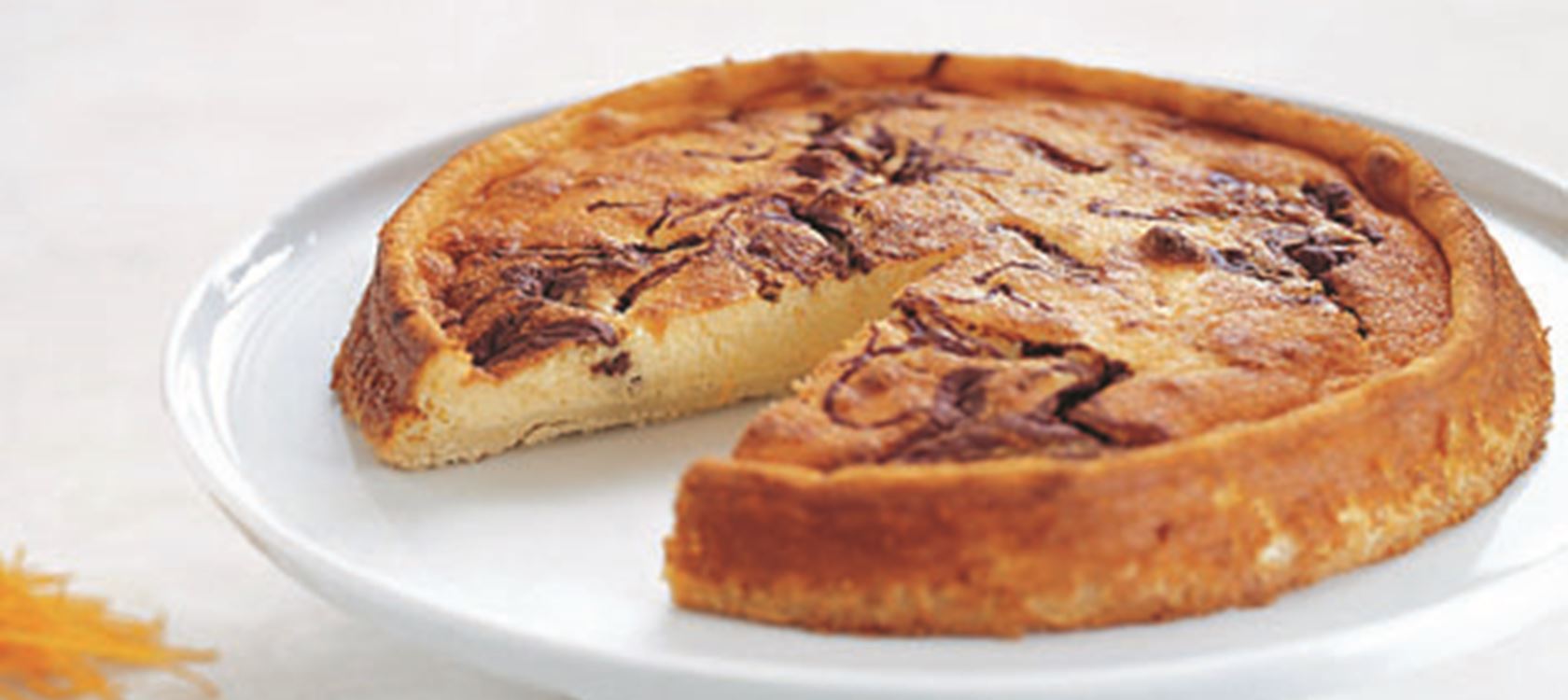 A unique twist on the classic orange cheesecake.
Ingredients
Serves 8 people
Base
cold butter
¼ cup flour
½ teaspoon sugar
½ tablespoon water
Filling
7 ounces Arla® Original Cream Cheese Spread
⅔ cup freshly pressed oranges juice
2 2 eggs yolks
½ cup sugar
2 teaspoons oranges zest
1½ tablespoon flour
2 2 eggs whites
¼ .25 cup melted dark chocolate (55% cocoa)
Instructions
Instructions
Base
Cut the butter into smaller pieces and crumble it in the flour, then mix it until it resembles grated cheese. Add sugar and quickly mix the dough with the water. Put the dough into the bottom of a loose-bottom baking pan (9-inch). Leave it covered in the refrigerator for at least 30 minutes. Pre-bake in the middle of the oven. Keep the dough in the mold after baking.
Filling
Place cream cheese in a bowl. Whip the cheese softly while adding orange juice a little at a time. Whip the egg yolks in. Whip sugar and orange zest until it is airy. Put wheat flour in. Whip the whites stiff and turn them gently into the mixture. Pour the dough into the loose-bottom baking pan. Distribute the melted chocolate in a fine pattern on the dough. Bake the cake in the middle of the oven until it is raised and golden. Let the cake cool down. The cake will drop slightly and is moist.
Cook
Preheat oven to 400, bake for 30 minutes.
Print