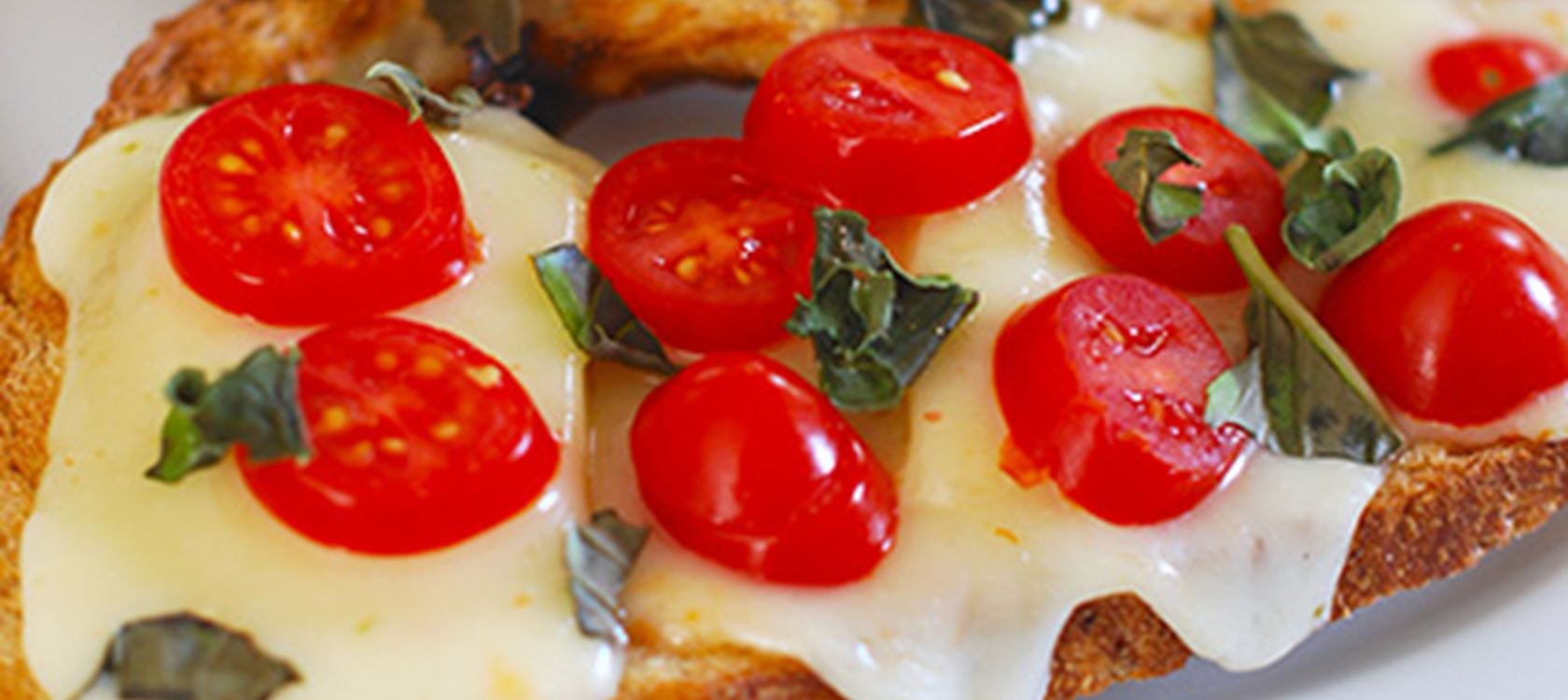 Open-Faced Caprese Tartine
Switch things up and replace your traditional sandwich with the Open-Faced Caprese Tartine. The tomatoes and basil are a great match for the Arla® Havarti sliced cheese. The tartine is perfect for lunch or dinner.
Ingredients
2 cups halved cherry tomatoes
8 large torn fresh basil leaves
1 pinch kosher salt
1 tablespoon extra-virgin olive oil
4 large slices country bread
8 slices Arla® Havarti Cheese
Instructions
Instructions
1. In a large bowl, combine the tomatoes, basil, salt and olive oil. Set aside. 2. Preheat the oven to 350°F. Place the bread on a baking sheet and bake for about 10 minutes, or until just dried out, but not browned. 3. Remove the bread from the oven and allow to cool for three minutes, or until comfortable to handle. 4. Layer two slices of cheese on each slice of bread. Then, top each slice of bread with even amounts of the tomato mixture. Return the baking sheet to the oven and bake for 5 to 8 minutes, or until cheese is just melted, but not browned. Remove the bread from the oven and transfer it to a plate. Serve when just cool enough to handle.
Print