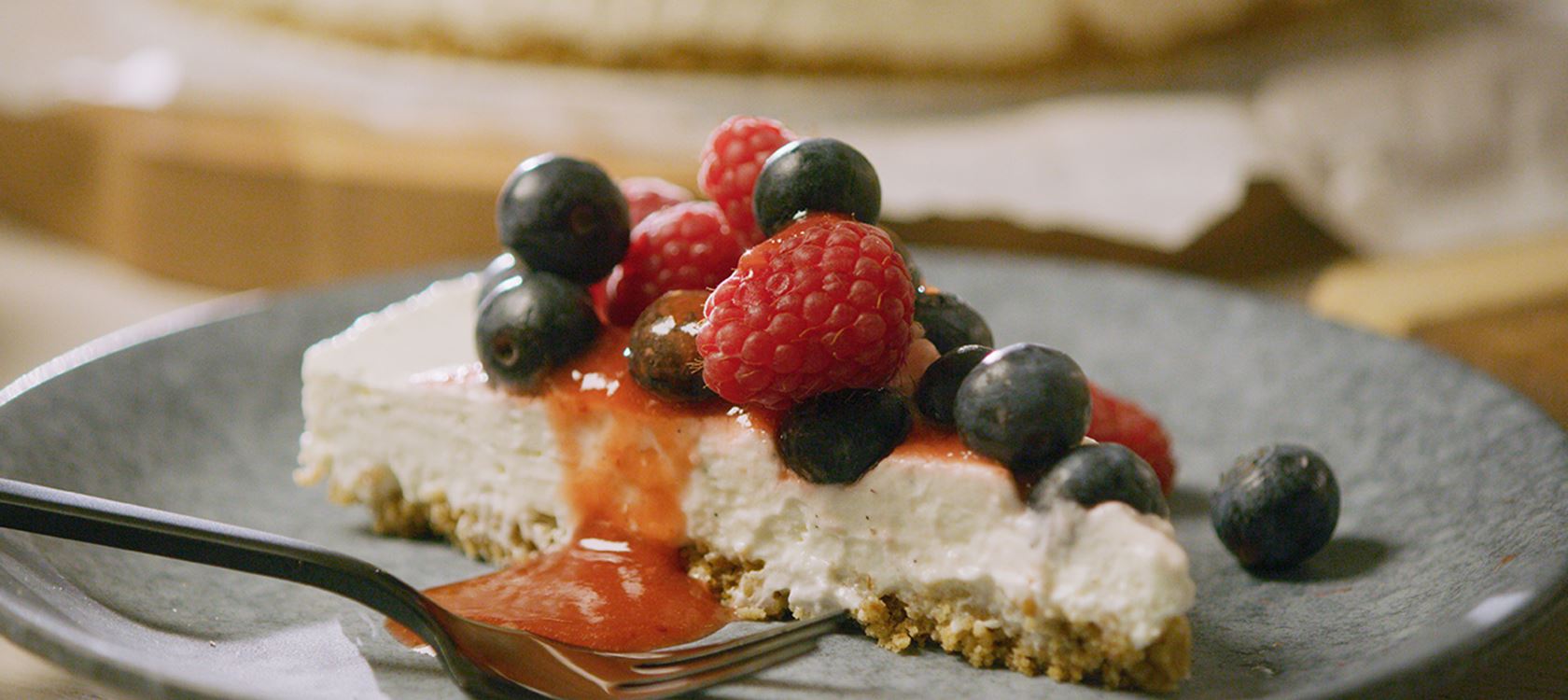 There's nothing easier than whipping up this No Bake Cheesecake. Simply mix the ingredients, pop it in the fridge, and you'll have a delicious cheesecake ready in no time.
Ingredients
Base
1½ cup crushed graham crackers
½ cup butter
Filling
½ cup cream
2 tubs Arla® Original Cream Cheese Spread
½ cup sugar
1 tablespoon vanilla
2 cups frozen strawberries
3 tablespoons sugar
Juice and zest of one lemon
Fresh blueberries for decoration
Fresh raspberries for decoration
Instructions
Instructions
Base
Break the graham crackers and mix into fine crumbs. Melt butter and mix well with the crumbs. Line the base of a cake tin with parchment paper and return the side of the pan to the base. Press the graham cracker mix into the tin until the base is even and smooth. Refrigerate and allow the base to solidify.
Filling
To make filling, mix vanilla with sugar and Arla Original Cream Cheese to a fluffy consistency. Gently blend whipped cream in the cream cheese mixture. Pour the filling into the tin and let it cool in the refrigerator until the cheesecake filling sets.
Serving
In a pan add frozen strawberries and sugar, bring to the boil and let it simmer 5 minutes. Blend to a smooth sauce and season with lemon zest and juice. Let it cool in the refrigerator and drizzle on the finished cheesecake along with fresh berries before serving.
Print