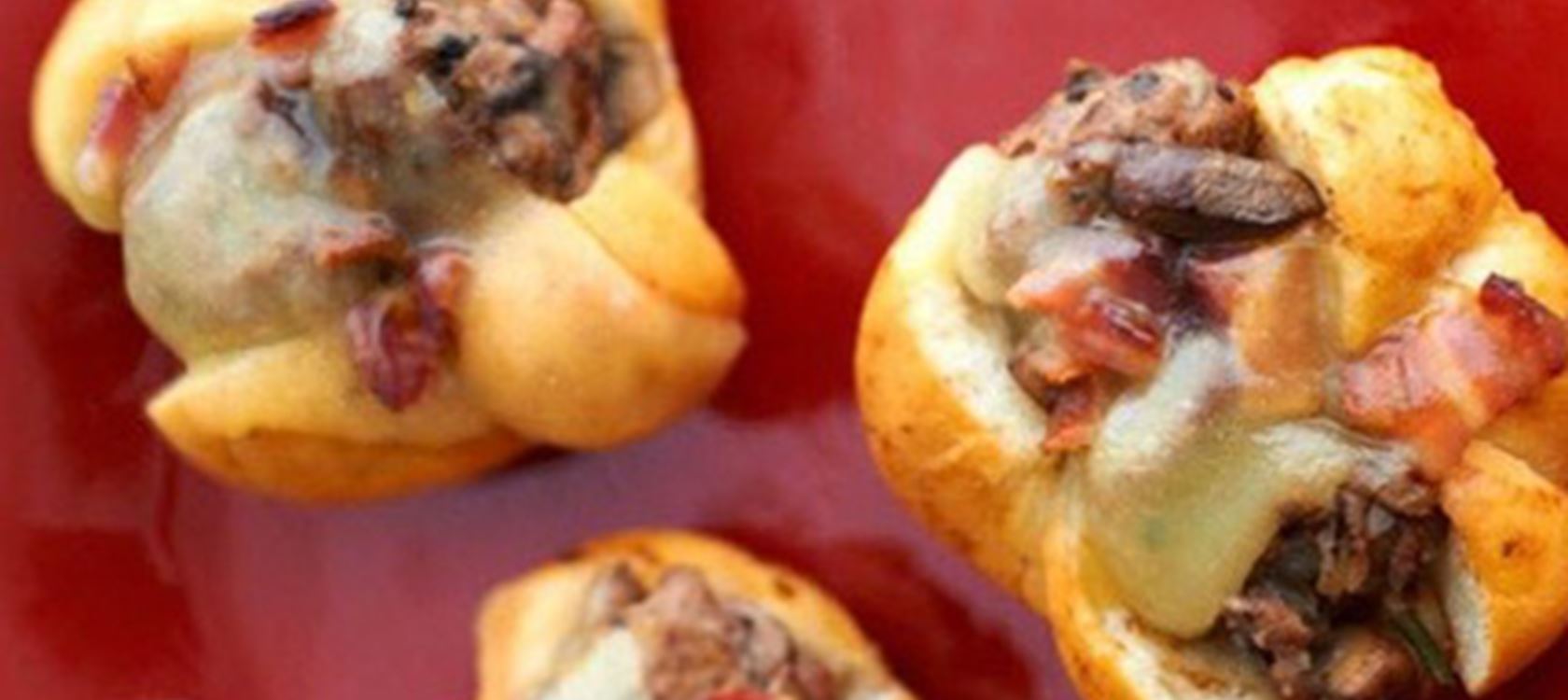 Mushroom Meatball and Bacon Hero with Havarti
Be the hero at your next party by serving these mushroom meatballs with lots of melted Arla® Havarti sliced cheese on top!
Ingredients
½ cup chopped onion
1 clove garlic finely chopped
6 tablespoons olive oil
3 cups mushrooms roughly chopped
1 pound ground turkey or pork sausage meatloaf mix
1 tablespoon chopped rosemary
¼ teaspoon red pepper flakes
salt
pepper
3 slices cooked bacon crumbled
3 slices Arla® Havarti Cheese
8 small rolls
Instructions
Instructions
Sauté onions and garlic in half of the olive oil (3 tablespoons) over medium high heat until softened, about 3 minutes. Add the mushrooms and continue cooking until the moisture from the mushrooms is released, about 3 minutes. Cool this mixture completely. In a mixing bowl, combine the meatloaf mixture with mushrooms and season with rosemary, red pepper flakes, salt and pepper. Roll mixture into walnut-sized balls and sauté them in the remaining olive oil over medium heat until cooked, about 5 minutes. Preheat the broiler. Cut open the rolls and tuck one or two meatballs inside along with a sprinkling of bacon and cheese. Place under the broiler until the cheese melts, about 5 minutes. Place two meatballs in each roll and serve right away.
Print