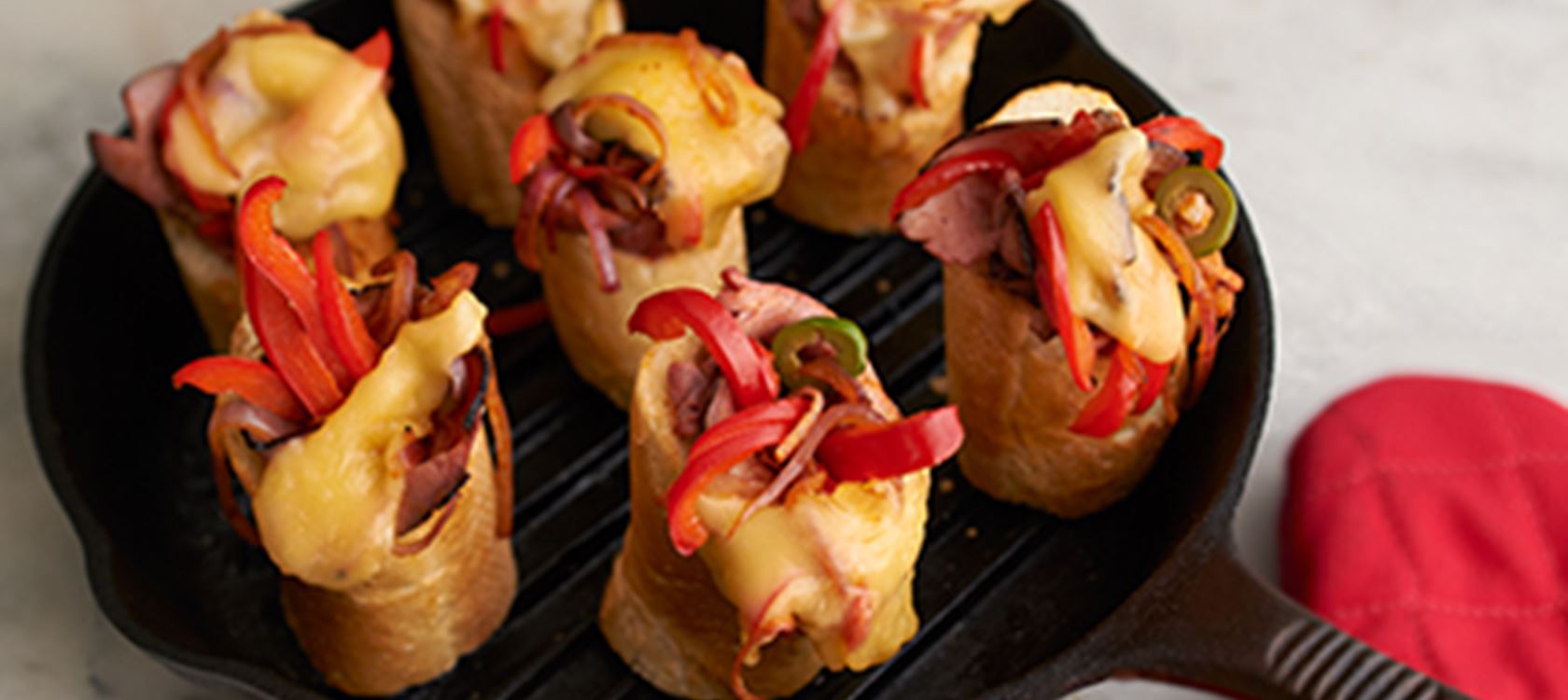 Moroccan Joes with Melted Gouda
These mini Moroccan cheese steaks with Arla® Gouda sliced cheese are packed with flavor! The beef is cooked with our variation on chermoula sauce.
Ingredients
1 chopped medium onion
1 thinly sliced medium red bell pepper
2 tablespoons olive oil
1½ teaspoon smoked paprika
1½ teaspoon ground cumin
½ teaspoon ground cinnamon
1 tablespoon tomato paste
½ cup sliced black or green olives
salt to taste
pepper to taste
1¼ pound sliced roast beef
4 slices Arla® Gouda Cheese
1 baguette cut into 3-inch pieces
Instructions
Instructions
Sauté onion and bell pepper in olive oil over a high heat until softened. Stir in smoked paprika, cumin, cinnamon, tomato paste, olive slices, salt and pepper. Simmer for 5 minutes. Add roast beef and heat thoroughly, about 3 minutes. Hollow out the pieces of French bread and fill with beef mixture. Break Arla® Gouda sliced cheese into quarters and place a piece on top of each sandwich. Arrange the sandwiches on a baking sheet and place under a broiler until the cheese melts, about 2 minutes. Serve immediately.
Print