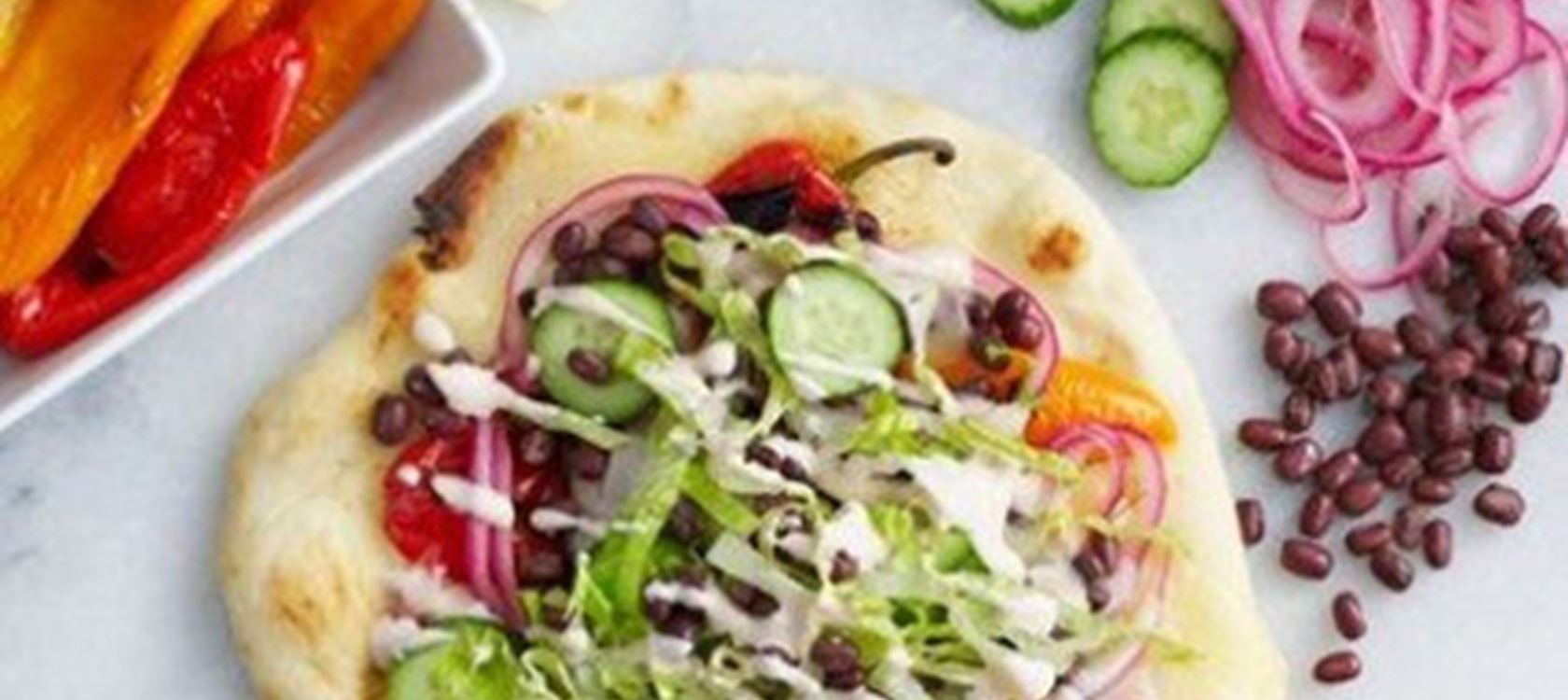 Mediterranean Flatbread with Havarti Slices and Rosemary Aioli
Bold Mediterranean flavors and Arla® Havarti sliced cheese make a delicious combination. Add this easy recipe to your flatbread repertoire!
Ingredients
¼ cup mayonnaise
1 tablespoon olive oil
1 teaspoon lemon zest
½ teaspoon rosemary
¼ teaspoon chopped mint
2 pieces flatbreads
2 slices Arla® Havarti Cheese
8 pieces grilled small pepper
¼ cup thinly sliced red onion
1 cup drained canned adzuki beans
2 cups chopped romaine
1 cup sliced cucumbers
Instructions
Instructions
In a mixing bowl, whisk together the mayonnaise, olive oil, lemon zest, rosemary and mint. Set aside. Arrange the flatbreads on a baking pan. Layer each flatbread starting with a slice of Arla® Havarti sliced cheese, roasted pepper, sliced onion and adzuki beans. Top with a second slice of Havarti. Place them under the broiler until heated through and the cheese melts, about 7 minutes. When ready, remove from the heat and top each with a cup of lettuce, a half cup of cucumber and drizzle with the aioli. Serve immediately.
Print