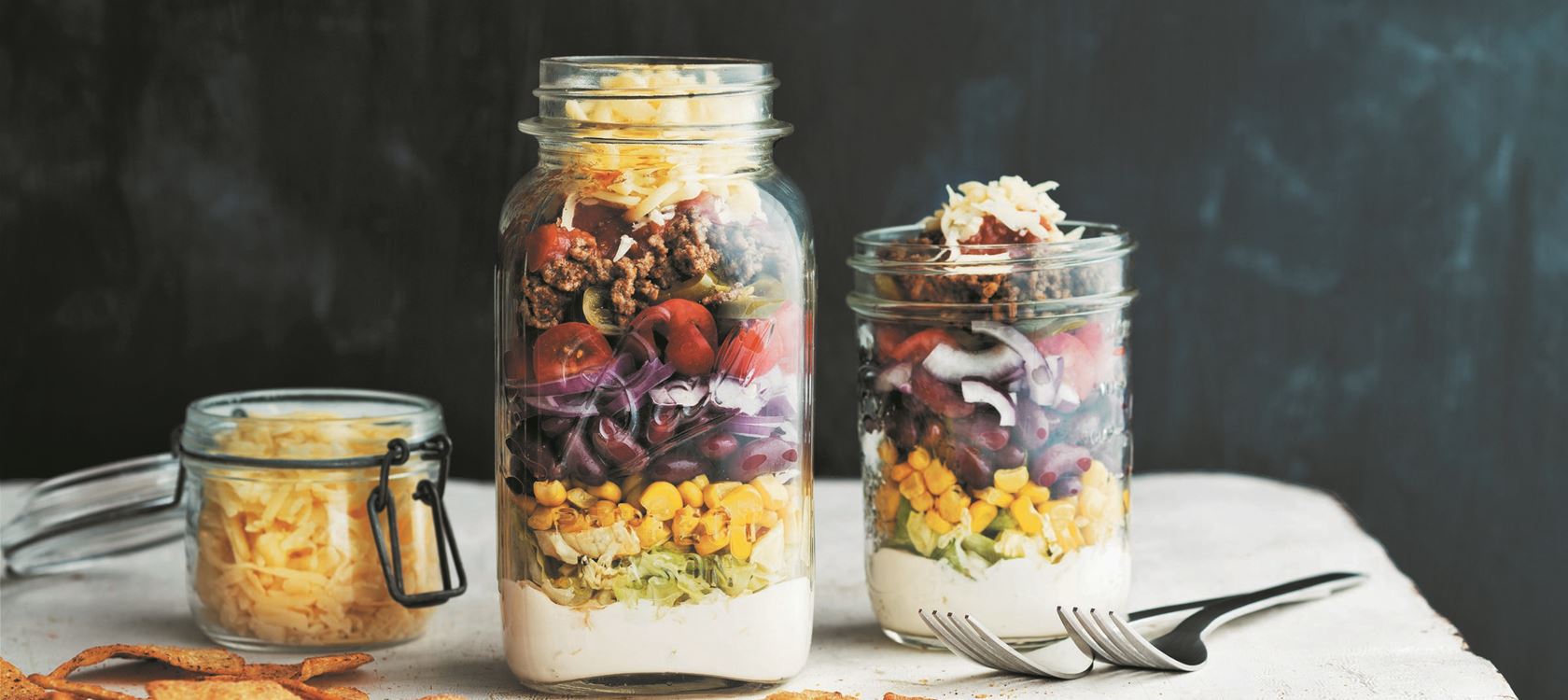 Skip the taco shell and bring your taco in a mason jar instead. When it's time for lunch, just head the beef, put it on top of the jar and you are ready to eat.
Ingredients
1 pound ground beef
1 tablespoon butter
1 package taco seasoning
1 cup sour cream
1 jar of salsa
½ package Arla® Mild Cheddar Shredded Cheese
1 diced red onion
2 diced avocados
1 cup corn
1 can of kidney beans
½ head iceberg lettuce
½ bag of tortilla chips
Instructions
Instructions
Fry the beef in butter in a frying pan. Stir until it crumbles. Add the taco spice mix and follow the instructions on the package. Add sour cream and salsa in the bottom of the glass jar. Layer the beans, avocado and cheese in the jar. Top with chopped lettuce and tortilla chips. Heat the taco beef and put on the top of the jar. Enjoy!
Print