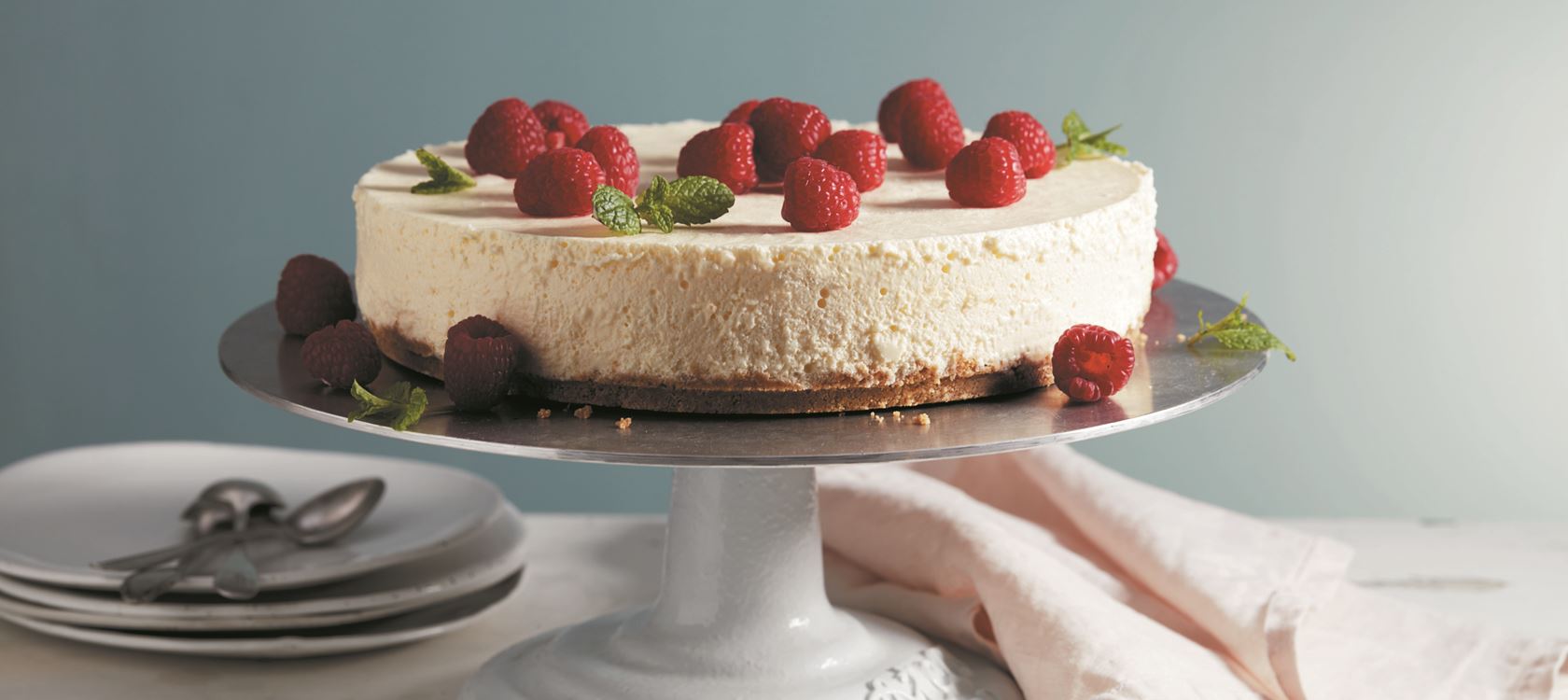 This make ahead cheesecake is the perfect dessert for dinner parties, allowing you to make it in advance and free it.
Ingredients
15 crushed graham crackers
0.3 cup butter
3 eggs
¾ cup sugar
1 teaspoon vanilla
14 ounces Arla® Original Cream Cheese Spread
1 cup whipped cream
1 cup raspberries
lemon balm
Instructions
Instructions
Recipe
Crush the graham crackers well into crumbs. Melt the butter and mix with the crumbs. Press the graham cracker mix into a form with removable edge, about 10 inch in diameter. Divide the eggs in yolks and whites. Whisk egg yolks, sugar and vanilla extract into a smooth and fluffy mixture. Stir in the cream cheese. Whip the cream lightly. Beat the whites to a stiff foam. Blend first the cream and then the egg whites gently into the cream cheese mixture. Pour the batter into the mold. Cover with plastic film and allow to stand in a freezer for at least 4 hours. Remove the cheesecake from the freezer about 15 minutes before serving. Garnish with raspberries and leaves from lemon balm.
Print