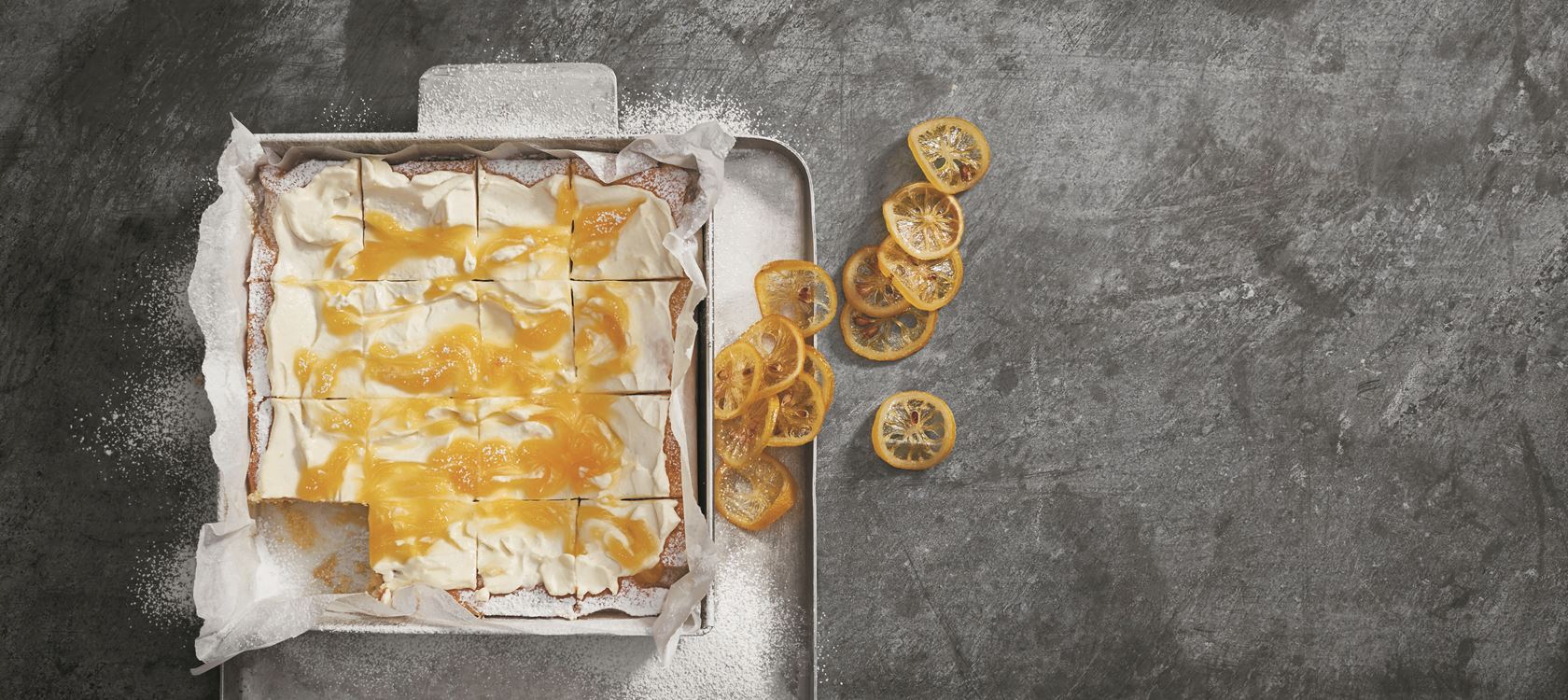 A juicy lemon bar with a sweet and sour frosting.
Ingredients
1 cup butter
3 eggs
1½ cup sugar
½ cup sour cream
1½ cup flour
2 teaspoons baking soda
finely grated lemon zest, from two lemons
2 tablespoons rum
Frosting
1 cup Arla® Original Cream Cheese Spread
½ cup powdered sugar
½ cup sour cream
½ cup lemon curd
Instructions
Instructions
Set the oven to 300 °F. Place a baking sheet at the bottom of a square baking pan. Melt the butter. Stir the sour cream into the butter. Beat eggs and sugar until fluffy. Mix flour, baking powder and lemon zest. Immediately stir the butter and flour mixture into the batter. Pour the batter into the mold and bake for about 40 minutes. Let cool. Frosting Whisk together cream cheese and icing sugar. Beat the sour cream and turn into the cream cheese mix. Slightly stir half of the curd into the cheese mix (don't combine it completely). Distribute the frosting on the cake and splash the rest of the lemon curd on top of it. Decorate with powdered sugar and cut into pieces.
Print