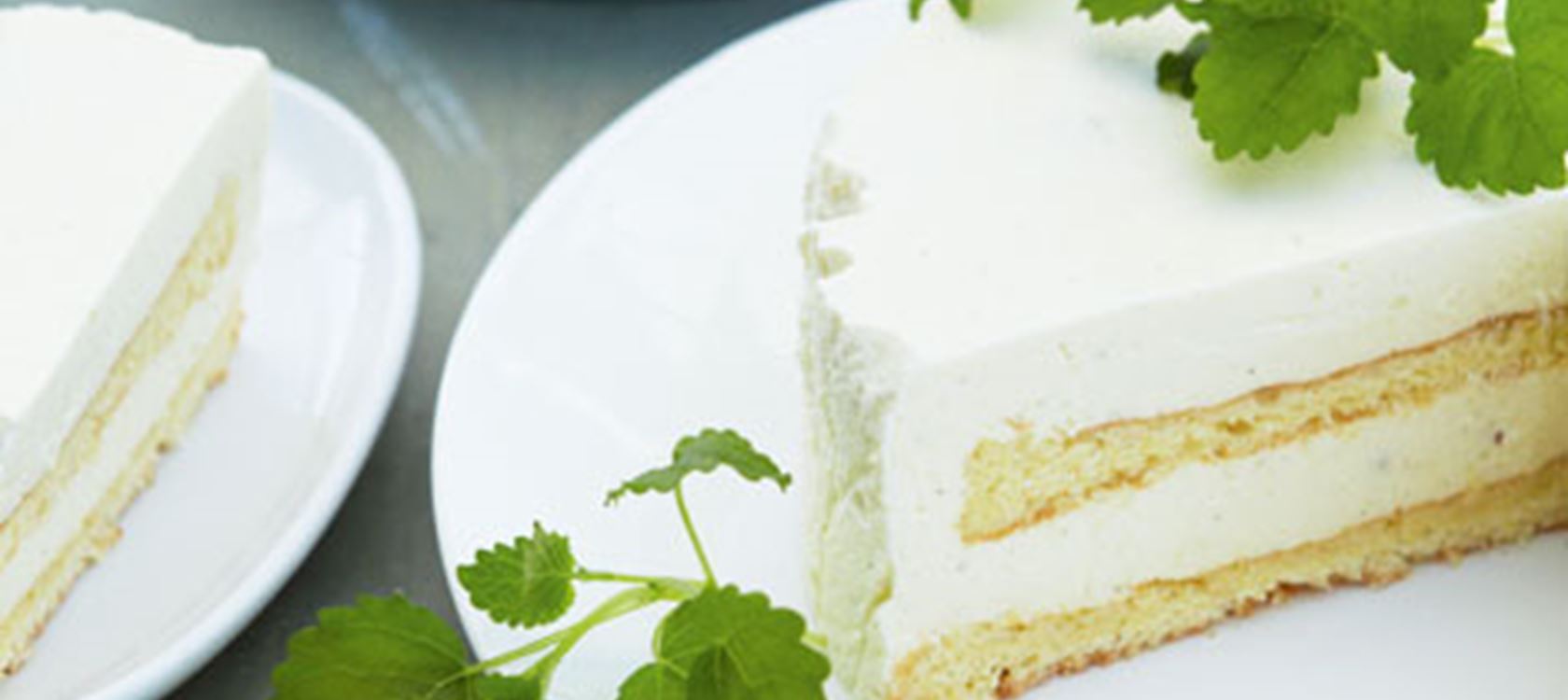 Fresh cream cheese cheesecake with a nice twist of lime. Try out this delicious key lime cheesecake!
Ingredients
Layers
½ cup flour
1 teaspoon baking powder
3 eggs
1 cup sugar
Filling
2 tablespoons gelatin
10½ ounces Arla® Original Cream Cheese Spread
2 eggs
1 cup plain yogurt
1 teaspoon vanilla extract
1 cup sugar
1 teaspoon lime zest
½ cup lime juice
2 cups heavy cream
Instructions
Instructions
Base
Mix flour and baking soda. Whip the eggs. Add sugar and whip for approx. 3 min. Pour half of the dough in a greased spring form (9-inch). Bake the base in the middle of the oven for 12 minutes at 350. Let the baking tray cool off on a baker and bake the other bottom.
Filling
Mix gelatin in water. Separately, stir cream cheese with eggs and yogurt. Add vanilla, sugar, lime zest and juice. Stir the gelatin with a little of the cream cheese mixture and mix it with the rest while stirring. Use a round baking pan (about 22 cm in diameter) to complete cake and line with baking paper. Put in a cake bottom, half the filling, a cake bottom and the rest of the filling. Put the cake covered in the fridge for the next day.
Print