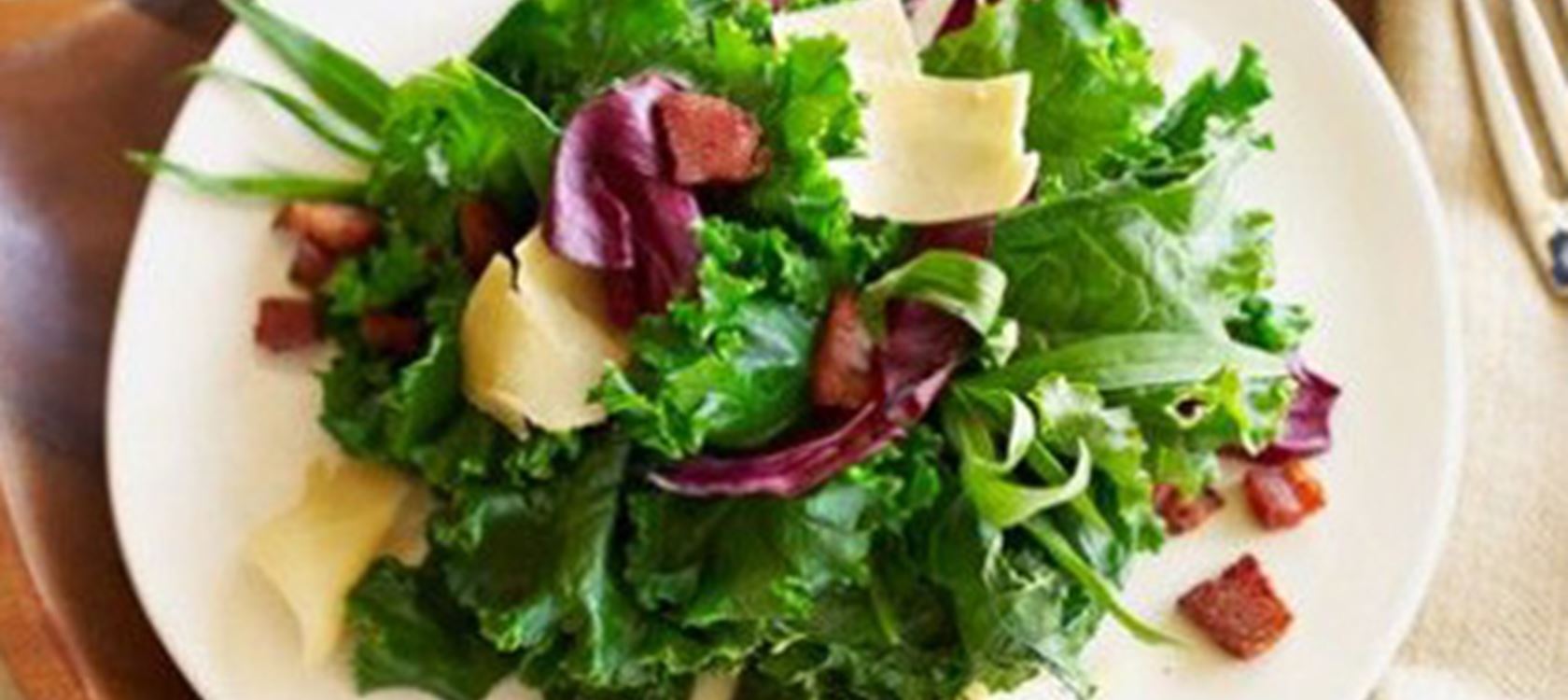 Kale and Apple Salad with Crisp Pancetta and Gouda
No holiday required for this family favorite salad. The flavor of Arla® Gouda snack cheese brings this salad alive.
Ingredients
2 tablespoons olive oil
6 ounces (thick slices) pancetta finely diced
¼ cup balsamic vinegar
salt to taste
pepper to taste
1½ pound bunch kale with stems removed
10 radicchio leaves, torn into bite-size pieces
2 apples sliced and cut into matchsticks
3 tablespoons chopped chives
1 tablespoon chopped tarragon
8 pieces finely chopped Arla® Gouda snack cheese
Instructions
Instructions
In a skillet, heat the oil and cook the pancetta until crisp, about 4 minutes. Drain and set aside. Add the pan dripping to the salad bowl and whisk in vinegar, salt and pepper. Blanch the kale quickly by simmering in salted water, about 1 minute. Immediately shock in cold water, drain and tear into bite size pieces. Toss with radicchio, apples, chives and tarragon. Mound the salad on serving plates and sprinkle with pancetta and pieces of Arla® Gouda snack cheese.
Print