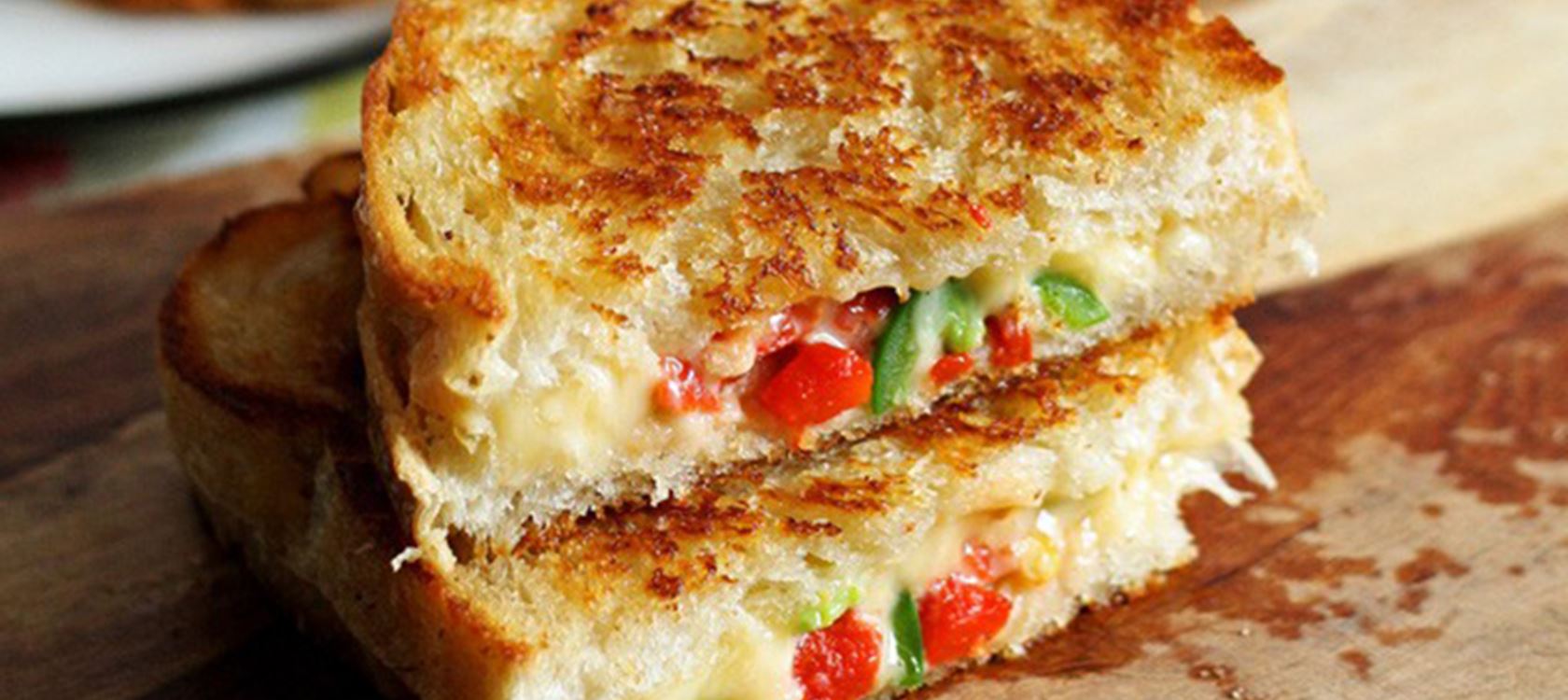 Gouda Jalapeño Roasted Red Pepper Grilled Cheese
Turn a kid-friendly classic sandwich into an adult masterpiece with this recipe for an Arla® Gouda sliced cheese and jalapeño roasted red pepper grilled cheese sandwich!
Ingredients
Recipe for 1 serving portions
2 slices of bread
1 tablespoon butter
2 slices Arla® Gouda Cheese
1 tablespoon diced roasted red pepper
½ tablespoon thinly sliced jalapeños
Instructions
Instructions
Evenly butter the bread slices on one side each. Heat a pan on medium heat. When the pan is hot, put one slice of bread on the pan, butter side down. Put the cheese on the bread, then sprinkle the red pepper and jalapeño over the cheese evenly. Place the other slice of bread on the cheese, butter side up. Cook slowly, until the bread browns and the cheese melts, about 3 minutes. Carefully flip the sandwich over and cook the other side for about 2 minutes. Remove from pan, cut in half.
Print