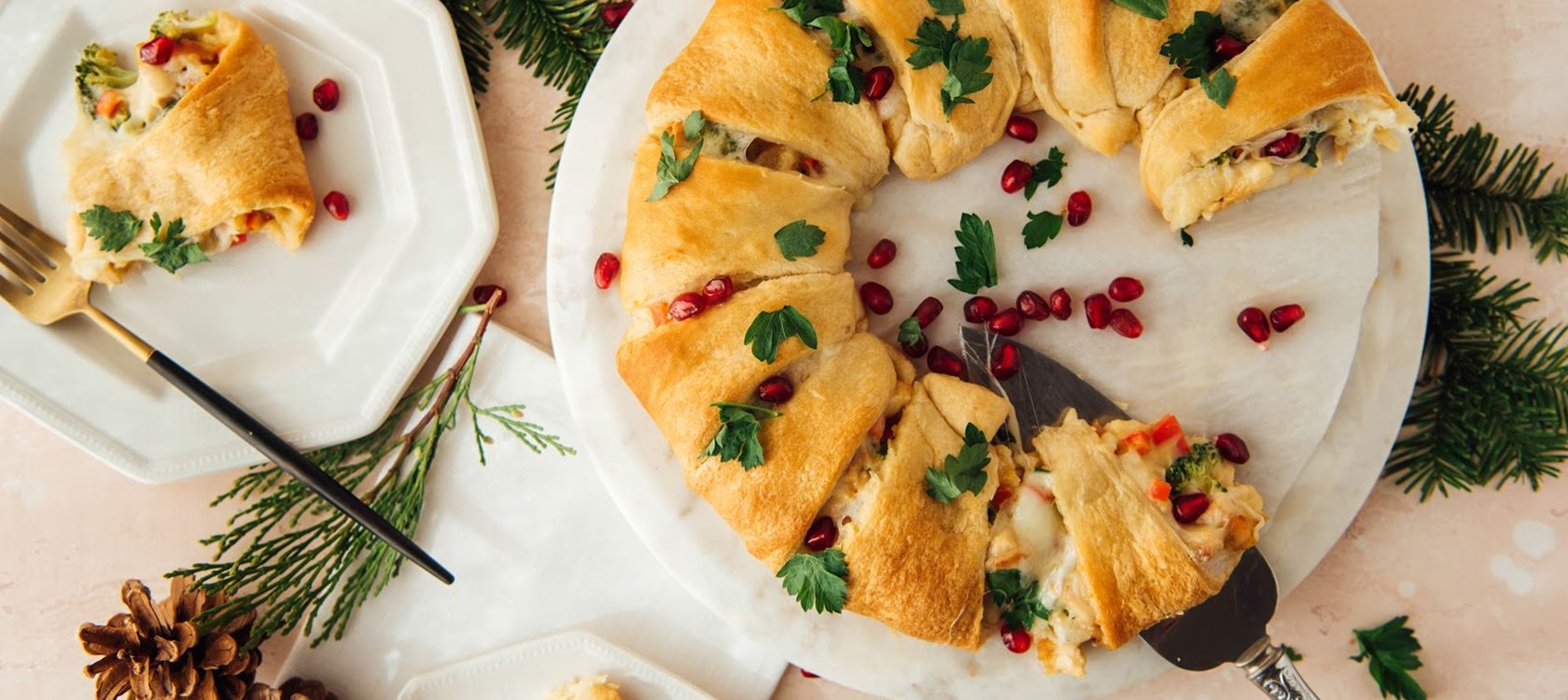 Havarti Chicken Christmas Wreath
Check out this impressive Christmas Wreath to make your table as Merry as your front door 🎄 This delicious creamy Havarti Chicken Crescent Wreath is a holiday go-to when cooking time is limited. Add some red pepper and greens for a festive touch — ready to dig in?
Ingredients
2 tubes (8 ounces each) refrigerated crescent roll
1 cup shredded Arla® Havarti Cheese
0.7 cup condensed cream of chicken soup, undiluted
½ cup chopped fresh broccoli
0.5 cup chopped sweet red pepper
5 ounces white chicken, drained or 3/4 cup cubed cook
2 tablespoons chopped onion
Instructions
Instructions
Arrange crescent rolls on a 12-in. pizza pan, forming a ring with pointed ends facing the outer edge of pan and wide ends overlapping.

Combine the remaining ingredients; spoon over wide ends of rolls. Fold points over filling and tuck under wide ends (filling will be visible)

Bake at 375° for 20-25 minutes or until golden brown. Freeze option: Securely wrap cooled wreath in plastic and foil before freezing. To use, remove from freezer 30 minutes before reheating. Remove wreath from foil and plastic; reheat on a greased baking sheet in a preheated 325° oven until heated through.
Print