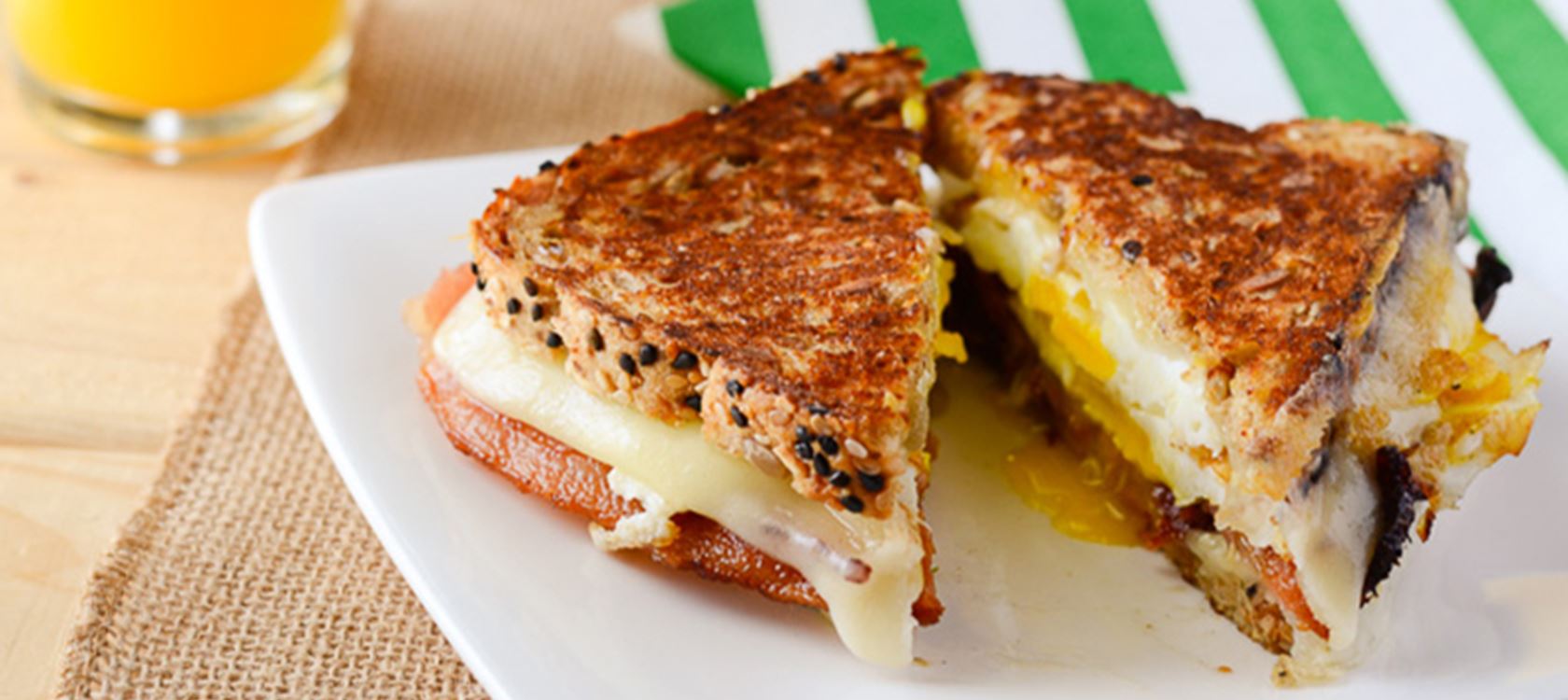 Havarti Breakfast Grilled Cheese Sandwich
A totally perfect, simple breakfast grilled cheese sandwich, made with crispy bacon, fried eggs, and Arla® Havarti sliced cheese.
Ingredients
Recipe for 1 serving portions
4 slices Eureka! Saaa-wheat Organic bread
4 slices cooked bacon halved
4 fried eggs
2 slices Arla® Havarti Cheese
2 tablespoons butter
Instructions
Instructions
Fry your eggs and bacon; immediately begin building sandwiches while still warm! Butter one side of each piece of Eureka! Saaa-wheat! bread. On the non-buttered side, stack the following: 1 slice Arla® Havarti sliced cheese, 2 fried eggs, 4 halved bacon slices, 1 slice Arla® Havarti sliced cheese. Top with second slice of bread, buttered side facing up. Set sandwiches in a medium skillet over low heat, and cook about 2-3 minutes on each side, allowing the cheeses to melt. Plate, cut in half, serve, and enjoy!
Print