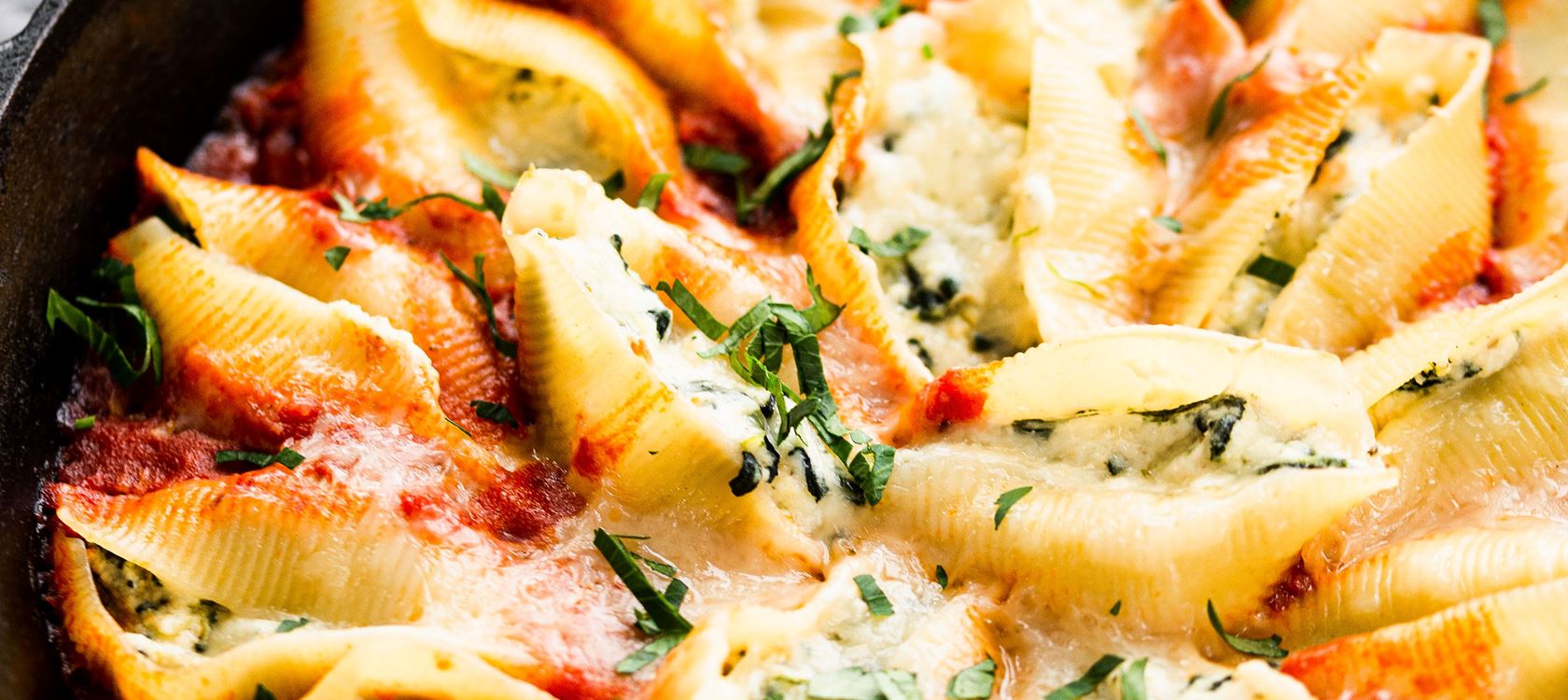 Havarti and Ricotta Stuffed Shells Recipe
Ingredients
15 oz ricotta cheese
1 Box Jumbo pasta shells
2 tablespoons olive oil
1 cup of shredded Arla® Havarti Cheese
1 teaspoon garlic powder
½ cup steamed spinach
1 Jar tomato sauce
¼ cup vegetable stock
¼ cup Parmesan cheese
2 teaspoons fresh cut parsley
Instructions
Instructions
Cook shells according to package directions minus 2 minutes so that they are very al dente. Drain and set aside.

In a medium bowl add the ricotta cheese and 2 TBSP olive oil. Using a hand mixer, whip the ricotta until light and fluffy - about 3 minutes.

Stir in 1/2 C Havarti, steamed spinach, garlic powder, and salt and pepper.

Pour the marinara sauce into the bottom of a cast iron skillet or 9X13 baking dish. Stir in the chicken/vegetable stock.

Stuff the shells with about 2 TBSP of the ricotta havarti filling. Place the shells into the marinara sauce and kinda of wiggle them down into the sauce.

Top with remaining havarti, parmesan, and chopped parsley. Bake at 375 for 30 minutes. Serve immediately.
Print