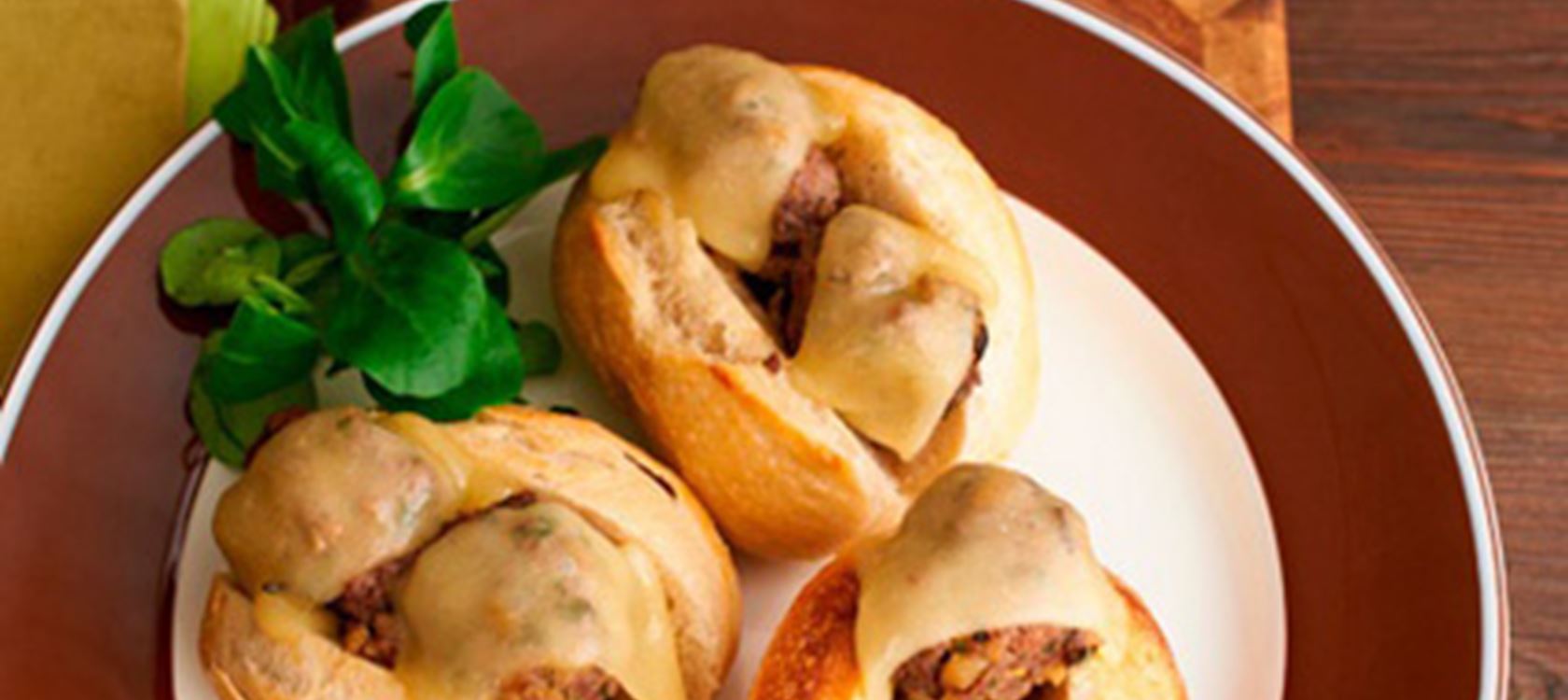 Grinder with Melted Havarti
This grinder has big flavor for the big game!
Ingredients
1 medium trimmed and finely chopped eggplant
4 tablespoons olive oil
4½ pounds pork or lamb ground beef
⅓ cup chopped parsley
⅓ cup chopped mint
2 cloves chopped garlic
1 tablespoon grated lemon rind
8 slices Arla® Havarti Cheese
salt
pepper
12 small hoagie rolls
Instructions
Instructions
Arrange the eggplant on a baking pan on toss with 2 tablespoons olive oil, salt and pepper. Roast in 400°F oven for 30 minutes. Remove and bring to room temperature. Toss the eggplant with ground meat, parsley, mint, garlic and lemon rind. Roll into 36 walnut-size meatballs. Heat remaining olive oil in a skillet and brown the meatballs evenly, about 5 minutes. Transfer them to a baking pan and bake them until thoroughly cooked, about 5 minutes. When ready to serve, stuff the rolls with the meatballs and top with slices of Arla® Havarti. Arrange sandwiches on a baking pan and return to the oven until cheese melts, about 4 minutes.
Print