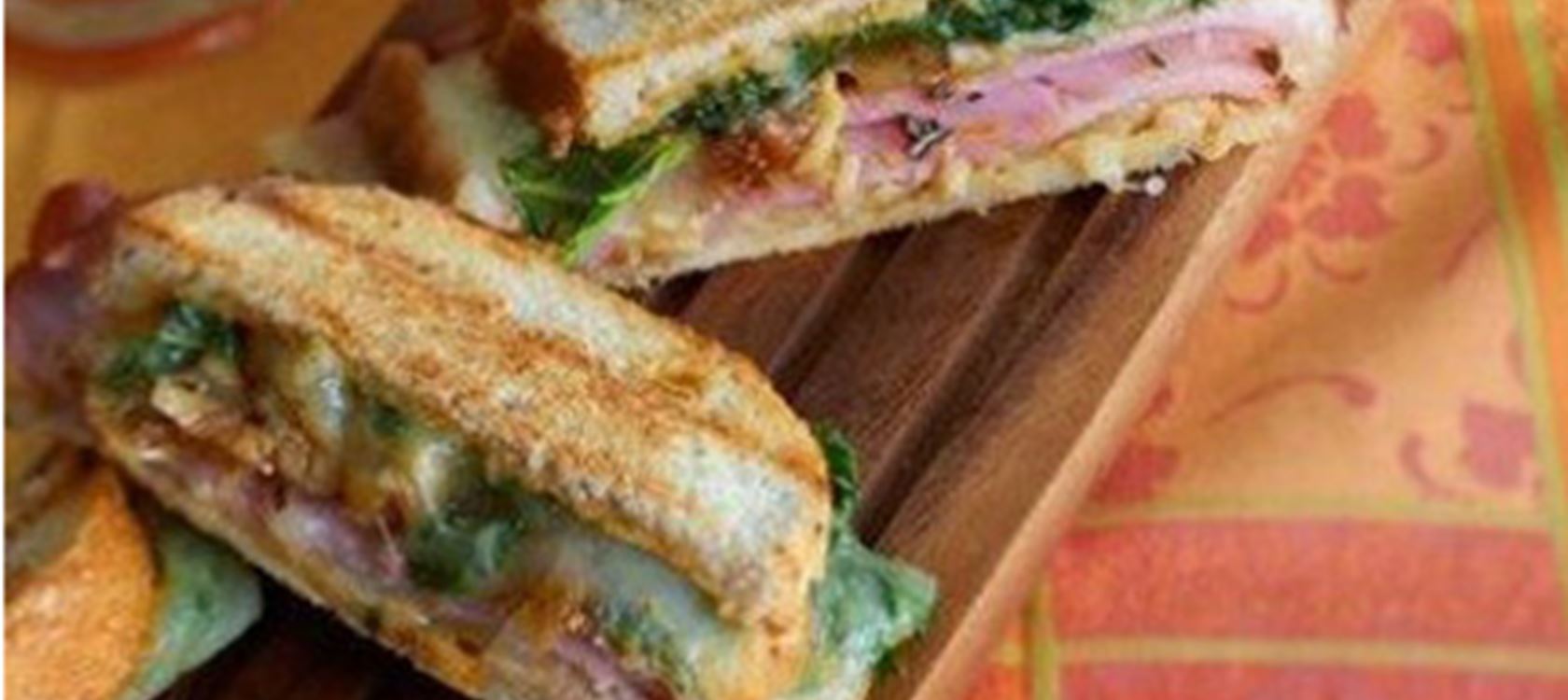 Grilled Rosemary Ham Sandwich with Walnuts, Figs & Havarti
This recipe with Arla® Havarti sliced cheese is perfect for lunch, but you can also cut the sandwich into bite-size pieces and serve them as hors d'oeuvres.
Ingredients
¼ cup chopped walnuts
¼ cup dried chopped figs
1 teaspoon oranges zest
¼ teaspoon chopped rosemary
4 slices sourdough bread
¼ cup honey mustard
4 slices Arla® Havarti Cheese
4 slices rosemary ham
1 cup spring greens
Instructions
Instructions
Combine the walnuts, figs, orange zest and rosemary, set aside. Spread honey mustard on all four sourdough slices. Layer two slices with one slice of Arla® Havarti sliced cheese, two slices of ham, a heaping spoonful of walnut-fig mixture, greens and top with another slice of Havarti. Place the remaining bread slices on top and grill in a panini grill until heated through and the cheese melts, about 5 minutes. Slice the sandwich into 2-inch sections and serve warm.
Print