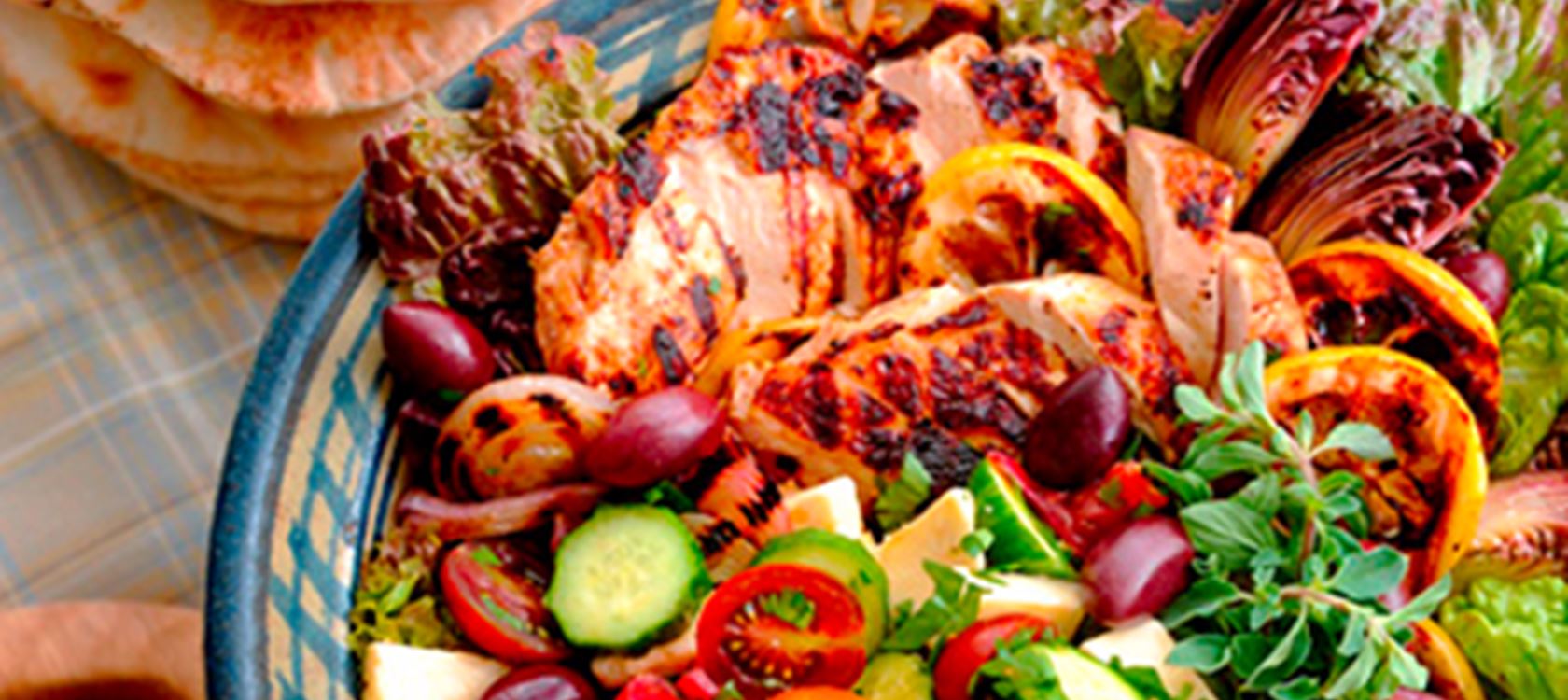 Grilled Lemon Chicken with Greek Salad
Use Arla® Havarti snack cheese in your next Greek salad for a creamy texture and mild, nutty flavor that the entire family will enjoy.
Ingredients
2 pounds bone-in and skin-on chicken breast
¼ cup olive oil
1 grated and juiced lemon
2 cloves finely chopped garlic
3 tablespoons sherry wine vinegar
salt to taste
pepper to taste
6 pieces finely chopped Arla® Havarti snack cheese
3 sliced Kirby or gourmet cucumbers
1 cup halved grape tomatoes
½ sliced and grilled medium red onion
¼ cup halved pitted Kalamata olives
¼ cup chopped fresh Italian parsley
1 teaspoon chopped fresh oregano
Instructions
Instructions
Place the chicken breasts in a shallow glass dish and season with 3 tablespoons olive oil, 1 teaspoon lemon zest, half the chopped garlic, salt and pepper. Chill for at least 30 minutes. Combine the remaining olive oil, lemon juice and zest, sherry vinegar, garlic, salt and pepper. Set aside. Preheat the grill to a high heat. Place the chicken on the grill skin side down and cook until the skin begins to brown, about 4 minutes. Flip the breast over and cook thoroughly, about 15 minutes. Transfer to a cutting board and slice the meat off the bone. In the meantime, prepare the salad. Combine the cheese, cucumber, tomatoes, onion, olives, parsley and oregano in a bowl. Toss with the reserved dressing and season with salt and pepper. Arrange the salad and chicken on a serving platter and serve with pita if desired.
Print