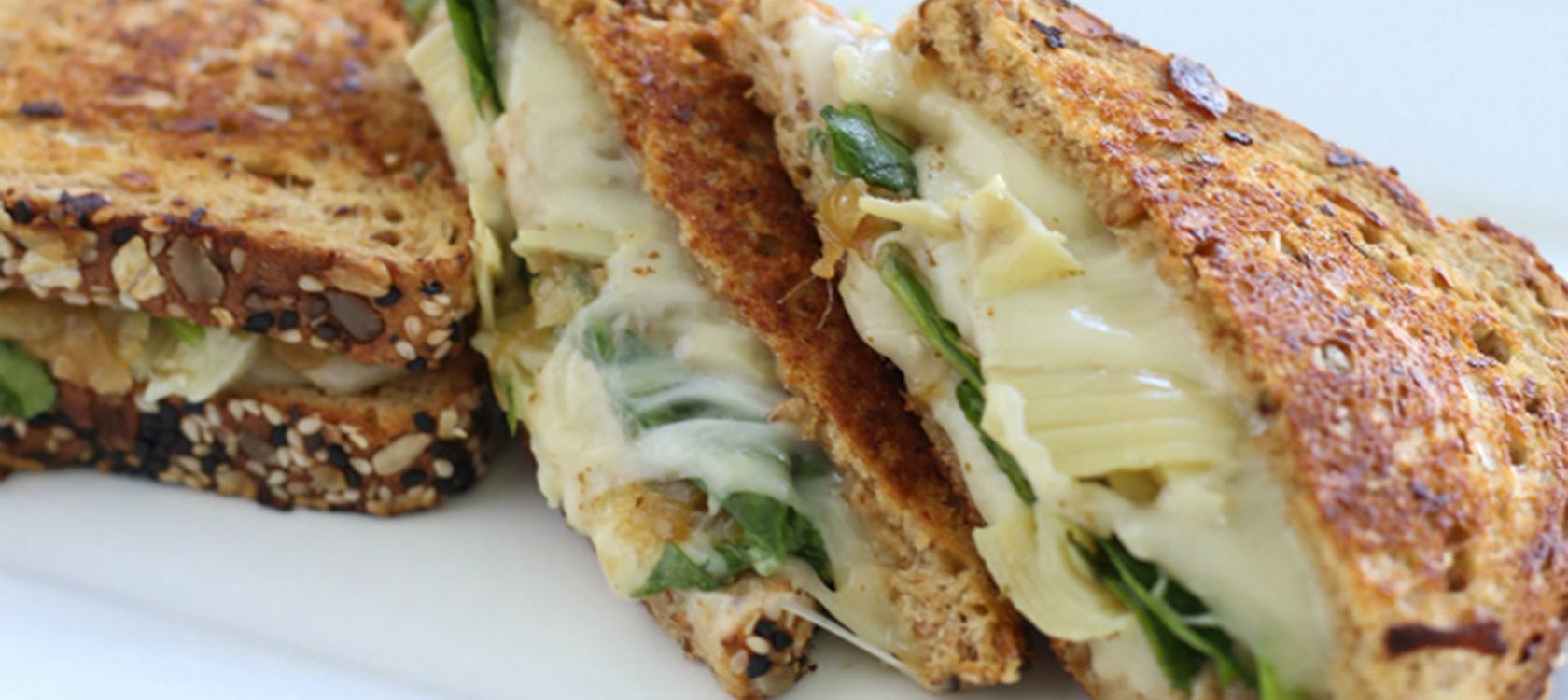 Grilled Cheese with Caramelized Onions, Spinach, and Artichokes
Gooey, delicious grilled cheese that is kicked up a notch! This grilled cheese with Arla® Havarti sliced cheese, caramelized onions, spinach and artichokes will have you drooling...
Ingredients
Recipe for 1 serving portions
2 slices Eureka! Organic bread
2 slices Arla® Havarti Cheese
⅛ cup caramelized onion
8 leaves fresh spinach
½ marinated artichoke heart, sliced
butter or olive oil, for toasting
Instructions
Instructions
Heat a large skillet over medium high heat. Meanwhile, set out one slice of bread. Place one slice of Arla® Havarti sliced cheese on the bread, followed by the spinach leaves, the caramelized onions, and marinated artichokes. Place the second slice of Havarti cheese on top, then add the second slice of bread on top to complete the sandwich. Melt 1-2 tablespoons of butter or oil in the bottom of the skillet. Swirl to coat the bottom of the pan. Add the sandwich and cook for 4-5 minutes, until bread is toasted and golden brown. Flip the sandwich and continue toasting/cooking the sandwich until the cheese is melted and the other slice of bread is golden, approximately 4-5 minutes. Remove from heat, slice, and serve. Enjoy!
Print