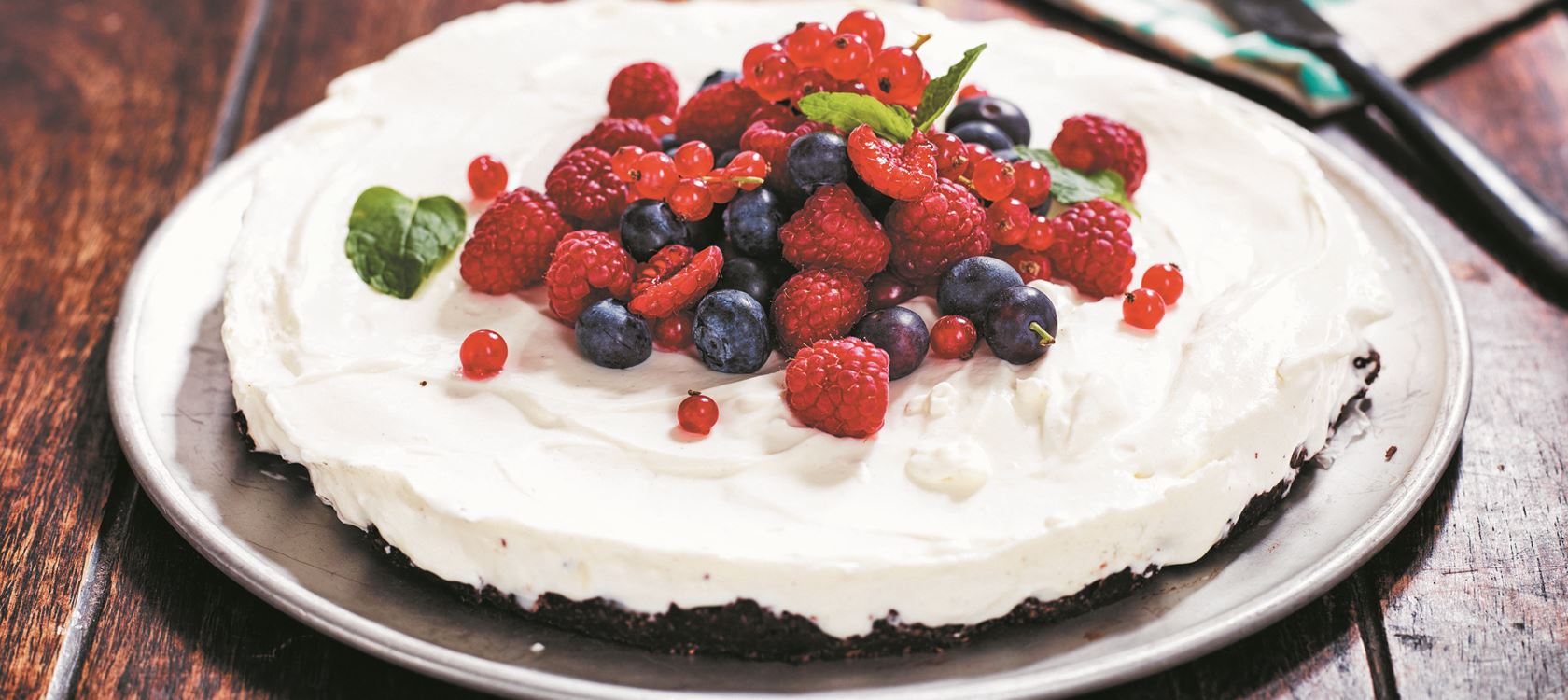 This gluten free cheesecake is an indulgent treat for those who are gluten-free, with delicious coconut and chocolate.
Ingredients
Base
½ cup dates
¼ cup oats
¾ cup coconut flakes
2 tablespoons cocoa
2 tablespoons butter
Cheesecake
1 cup heavy cream
16 ounces Arla® Original Cream Cheese Spread
¾ cup sugar
1 teaspoon vanilla extract
raspberries
blueberries
strawberry
Instructions
Instructions
Recipe
Mix chopped dates, oatmeal, coconut flakes, cocoa and butter together to a dough. Press the mixture into a form with removable edge, about 10 inches in diameter, refrigerate and let it solidify. Whip the cream. Mix cream cheese, sugar and vanilla sugar to a fluffy consistency. Gently blend the whipped cream in the cream cheese mixture. Pour the batter into the mold and let it cool in the fridge. Serve the cheesecake with fresh berries.
Print