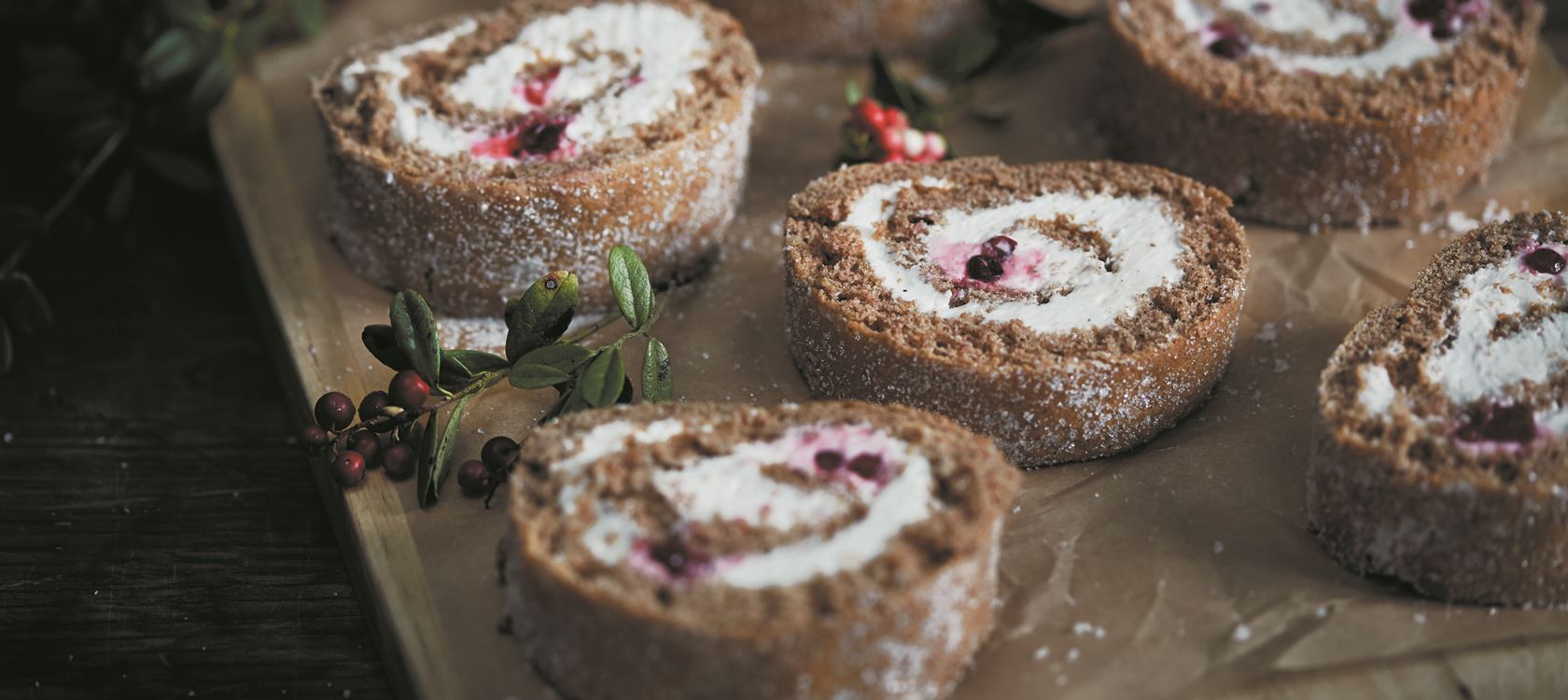 A Swedish classic that few can resist. A wonderful gingerbread dessert for the holidays.
Ingredients
Roll
1 cup flour
½ teaspoon baking soda
1 tablespoon gingerbread spice
4 eggs
¾ cup sugar
2 tablespoons buttermilk
Frosting
½ cup butter
2 cups Arla® Original Cream Cheese Spread
1 tablespoon powdered sugar
2 tablespoons cream
¼ cup berry jelly or jam
Instructions
Instructions
Roll
Set the oven to 475 °F. Mix all dry ingredients. Whisk eggs and sugar until light and airy, then turn in the dry ingredients with a spatula. Then add the buttermilk. Spread the batter on baking paper and bake for 5-6 minutes. Take the cake out of the oven, sugar it on the surface and place it on a baking sheet. Allow to cool.
Frosting
Beat butter and cream cheese white and fluffy. Whisk in sugar and powdered sugar a little at a time. Beat to a firm and nice frosting. Finally whisk in the cream and gently turn in the lingon jam. Distribute the frosting evenly onto the bottom, roll into a roulade, divide into large pieces.
Print