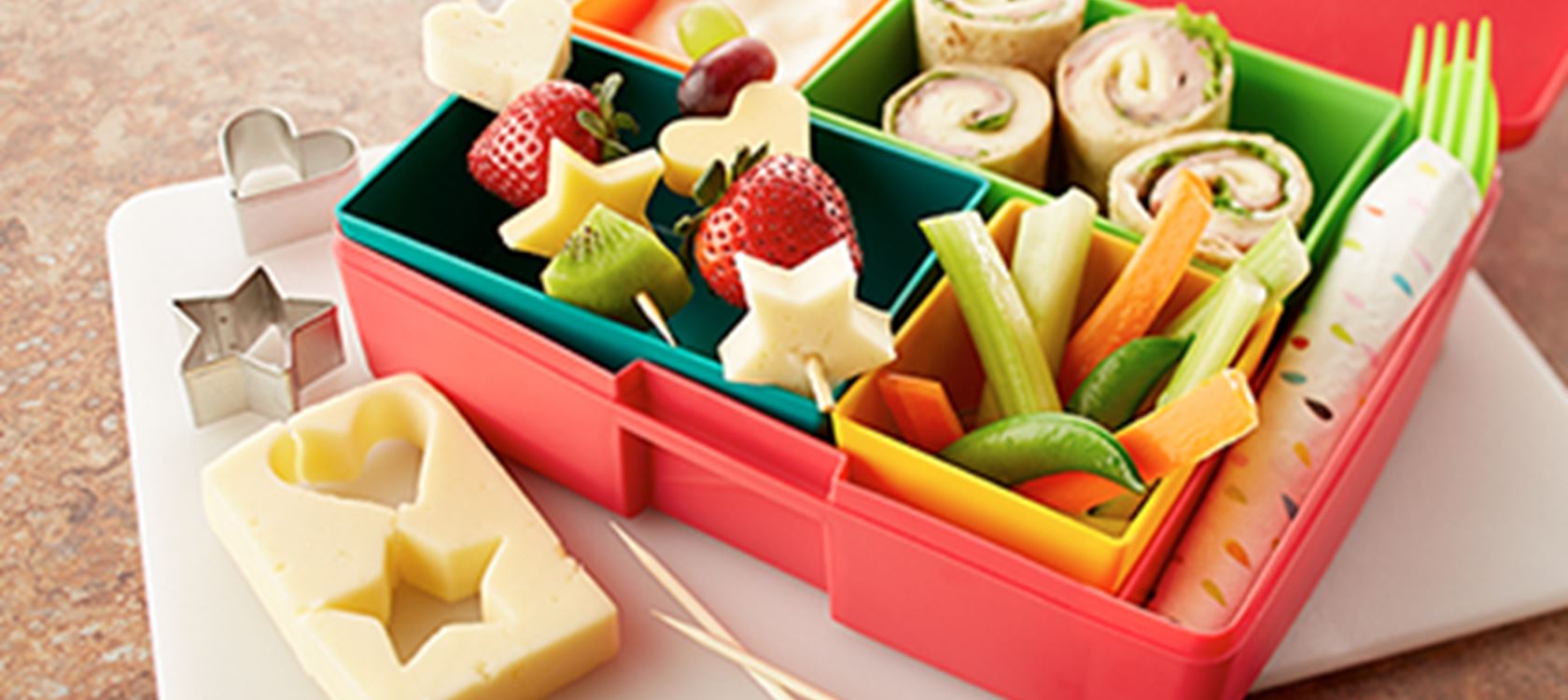 For a nutritious and easy snack your kids will love, try fruit and cheese skewers with Arla® Havarti snack cheese. Your favorite fruit paired with Havarti's gentle buttery taste is the perfect complement to any lunch. Try cutting the Havarti into shapes for a fun twist on snack time.
Ingredients
4 skewers
4 pieces Arla® Havarti snack cheese cubed or cut into shapes
10 grapes
6 strawberries
1 kiwi skin removed and cut into 4 pieces
Instructions
Instructions
Cut the Arla® Havarti snack cheese into 8 cubes. To make snack time more fun and kid-friendly, try using small cookie cutters to cut out the Havarti into hearts or stars. Spear the strawberries, grapes and kiwi on the skewer, alternating with cheese cubes, until the skewer is full. Be sure to leave about one inch on either end of the skewer for easy handling. Cut off the sharp tips before adding to a lunch box.
Print