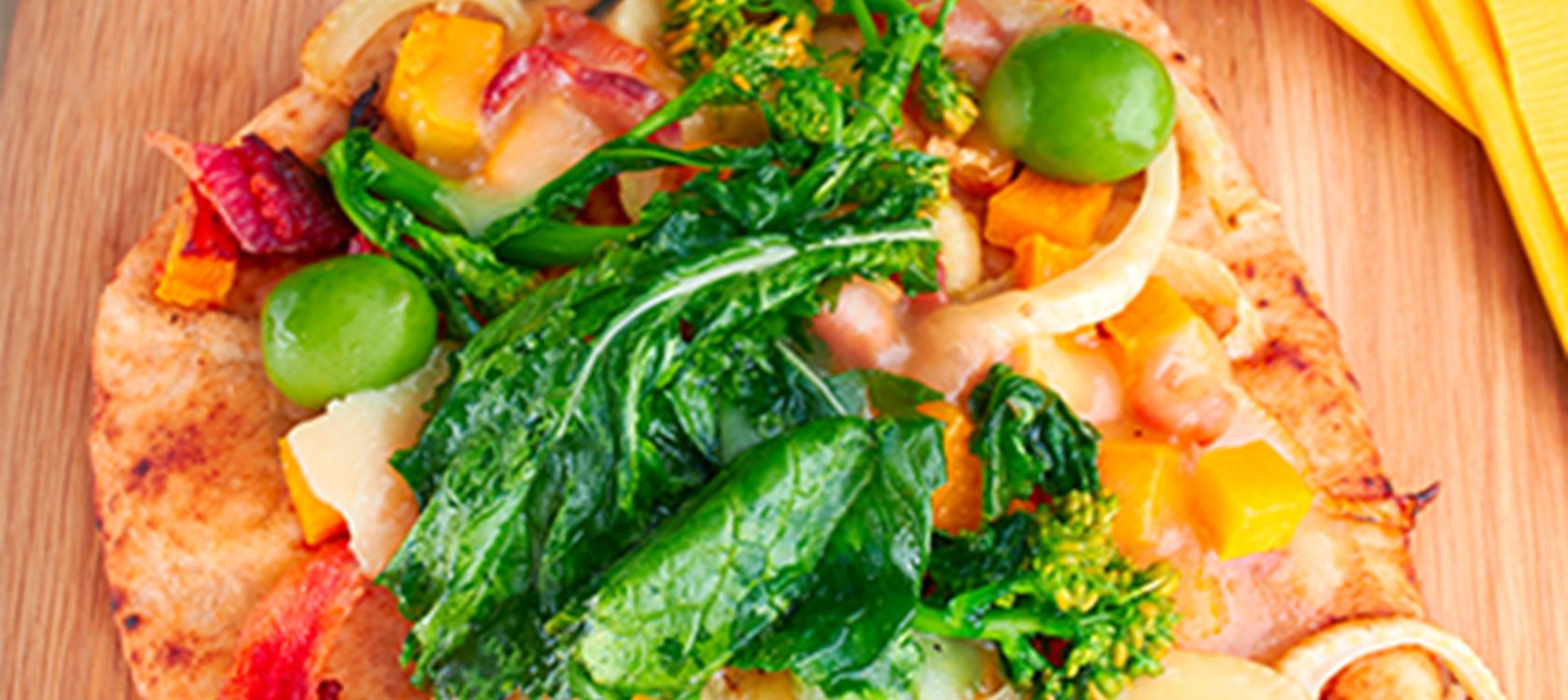 Fall Vegetable Havarti Flatbread
Flat is all that! In this dish, Arla® Havarti sliced cheese melds with your favorite fall vegetables.
Ingredients
1 bunch cleaned broccoli rabe
2 cups diced butternut squash
1 thinly sliced and grilled bulb fennel
2 tablespoons olive oil
2 cloves sliced garlic
salt to taste
pepper to taste
2 pieces of flatbreads
4 slices cooked and crumbled bacon
6 olives
3 slices Arla® Havarti Cheese
Instructions
Instructions
Preheat the oven to 500°F. Sauté the broccoli rabe, butternut squash and fennel in the olive oil over medium high heat until softened, about 3 minutes. Add the garlic and season with salt and pepper; continue cooking for another 3 minutes. Arrange the flatbread on a baking pan. Top with vegetables, bacon, olives and cheese. Bake until the cheese melts and the flatbread's edges are golden, about 12-15 minutes. Serve hot or at room temperature.
Print