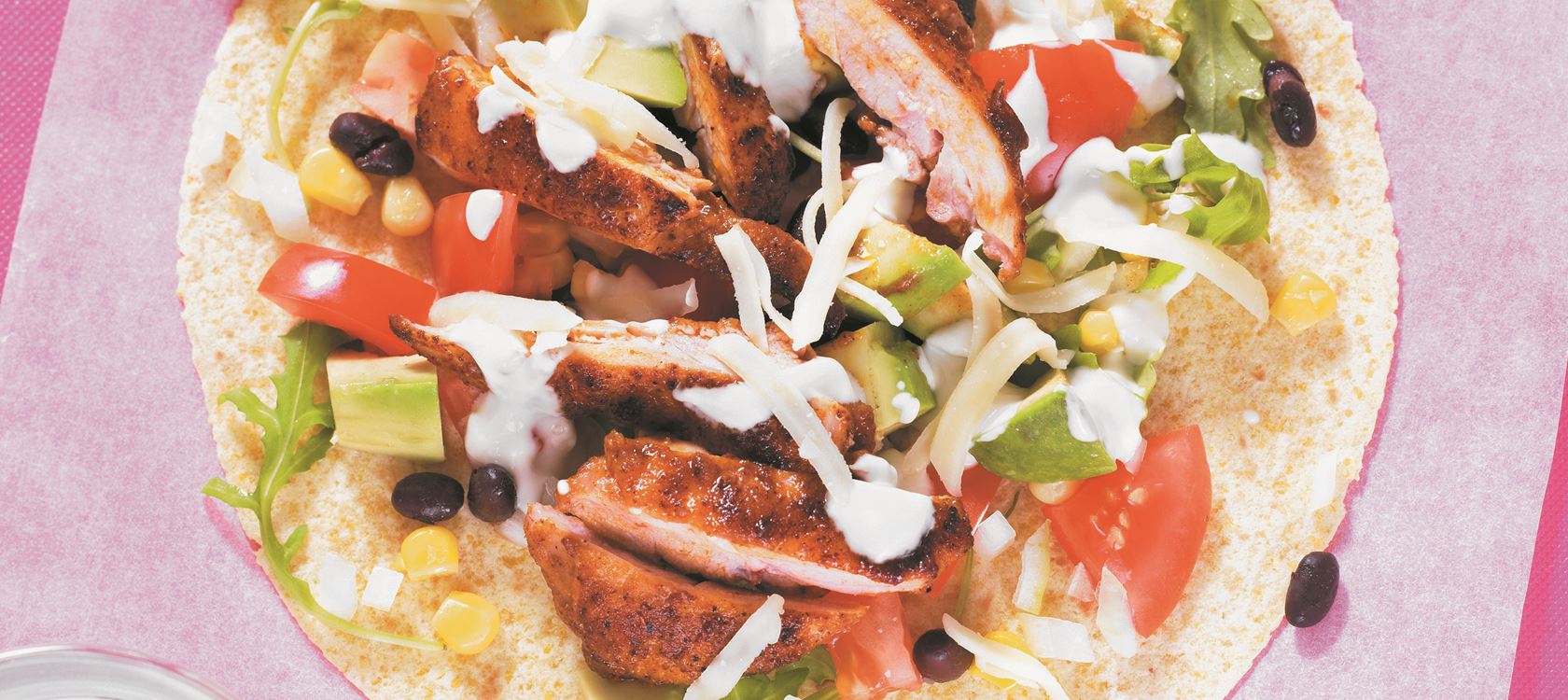 Chicken Fajitas with Mango Dressing
Festive flavors to bring everyone together and enjoy together.
Ingredients
Serves four people
Mango Dressing
1 cup plain nonfat Greek yogurt
2 tablespoons mango balsamic
1 tablespoon honey
1 clove minced garlic
½ teaspoon salt
Fajitas
3 chicken breasts
1 package taco seasoning
2 tablespoons butter
1 package Arla® Mild Cheddar Shredded Cheese
1 package of tortillas
1 avocado
½ onion
1 jar of salsa
1 can of black beans
½ head iceberg lettuce
½ can corn
Instructions
Instructions
Mango Dressing
Thoroughly mix all ingredients.
Fajitas
Season the chicken breast with taco spice mix. Fry the chicken in butter on low heat for about 5 minutes on each side. Heat the tortillas. Rinse beans. Cut the chicken into slices. Distribute chicken and garnish on the tortilla with salsa, avocado, onion, beans, corn, lettuce and cheese. Top with dressing. Fold up and serve.
Print