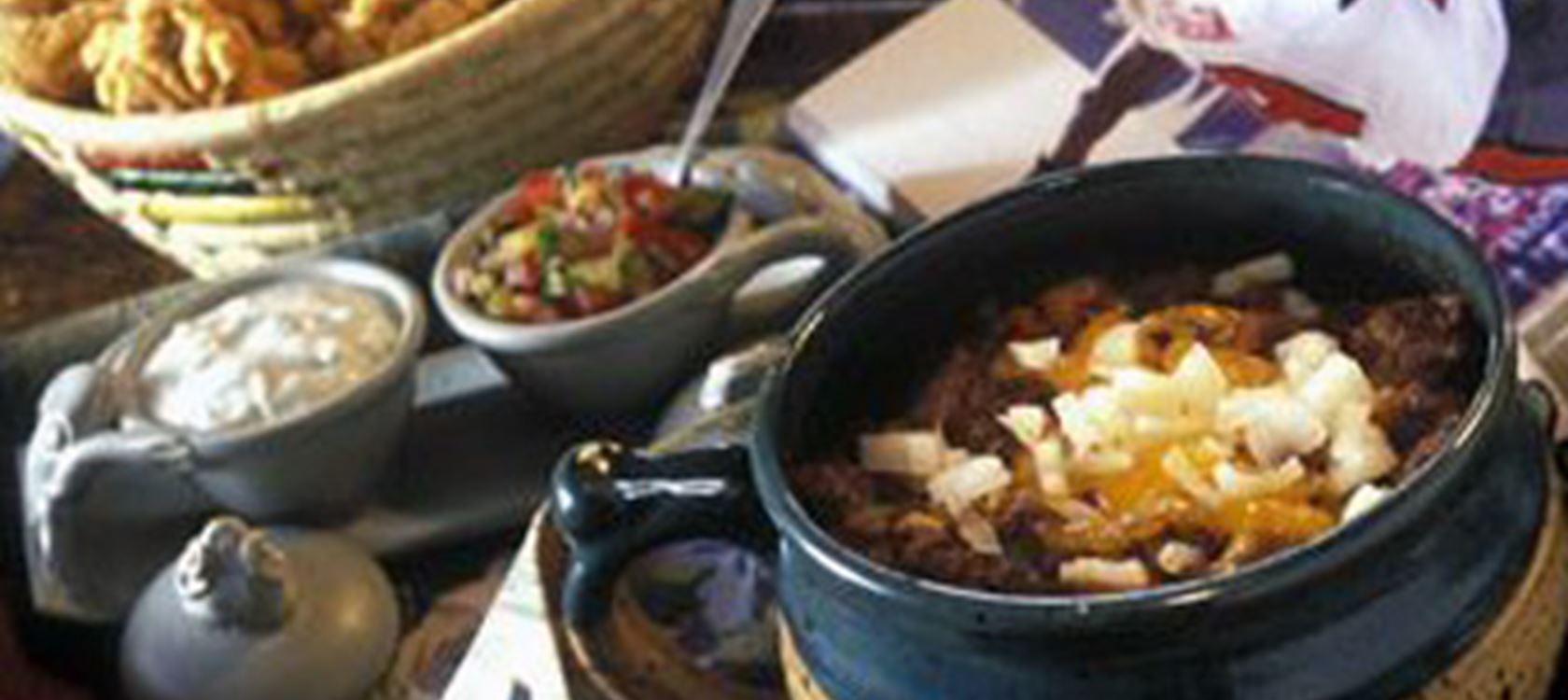 Makes 8 servings. Upgrade your chili! Top it with Arla® Havarti.
Ingredients
1 large chopped onion
3 pounds ground chuck
2 tablespoons chili powder
1 teaspoon cumin powder
2 teaspoons smoked paprika
2 cans (4-ounce) tomato paste
3 cups water
¼ cup masa harina
1 small finely chopped onion
1 package Arla® Havarti Cheese
¼ cup sour cream
12 corn tortillas
Instructions
Instructions
1. Heat the oil in a large skillet and add the onion. Sauté until softened, about 5 minutes. Add the chuck and brown the meat. Drain off liquid and fat. Add the chili powder, cumin, smoked paprika, tomato paste, and water. Reduce the heat to a simmer and cook for 30 minutes. Remove and add the masa harina; simmer for 5 minutes. 2. Transfer the chili into serving bowl and top with onion, pieces of Arla® Havarti sliced cheese, and sour cream. Serve with warm tortillas.
Print