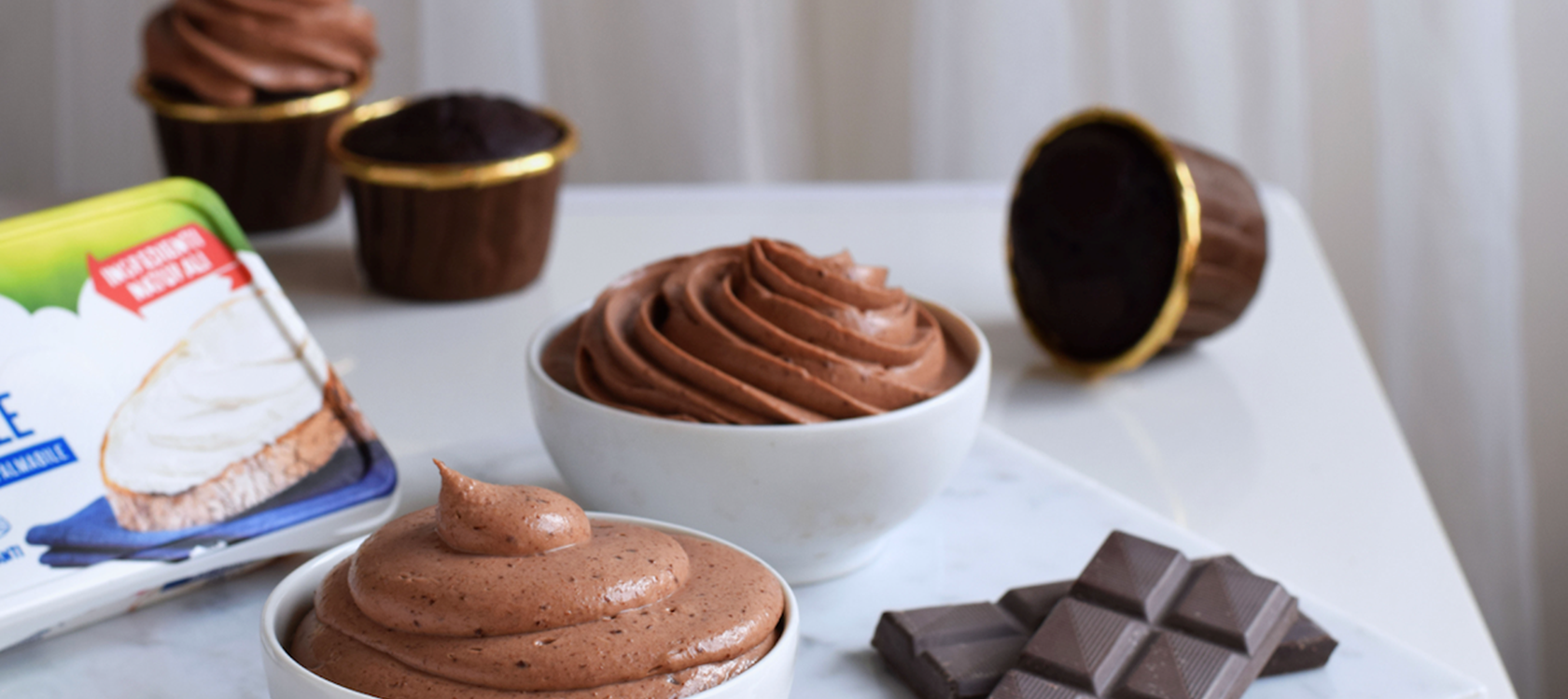 Chocolate Cream Cheese Frosting
This chocolate cream cheese frosting adds rich, creamy flavor on top of your cupcakes.
Ingredients
2 cups Arla® Original Cream Cheese Spread
¼ cup whipping cream
¼ cup butter butter
1 cup powdered sugar
¾ cups dark chocolate
¼ cup milk
Instructions
Instructions
In a bowl, combine cream cheese, butter, whipping cream and powdered sugar. Whip the mixture with a hand mixer for a few seconds until it becomes creamy. Finely chop the chocolate and dissolve it in a microwave or over boiling water until it becomes liquid and warm enough. Pour the melted chocolate, still warm, into the cream cheese mixture, while still mixing, and immediately combining chocolate and cheese mixture. Finally add around ¼ cup of milk, adjusted according to the consistency of the mixture. Stir the milk into the cream, while continuing to mix with the hand mixer.
Print