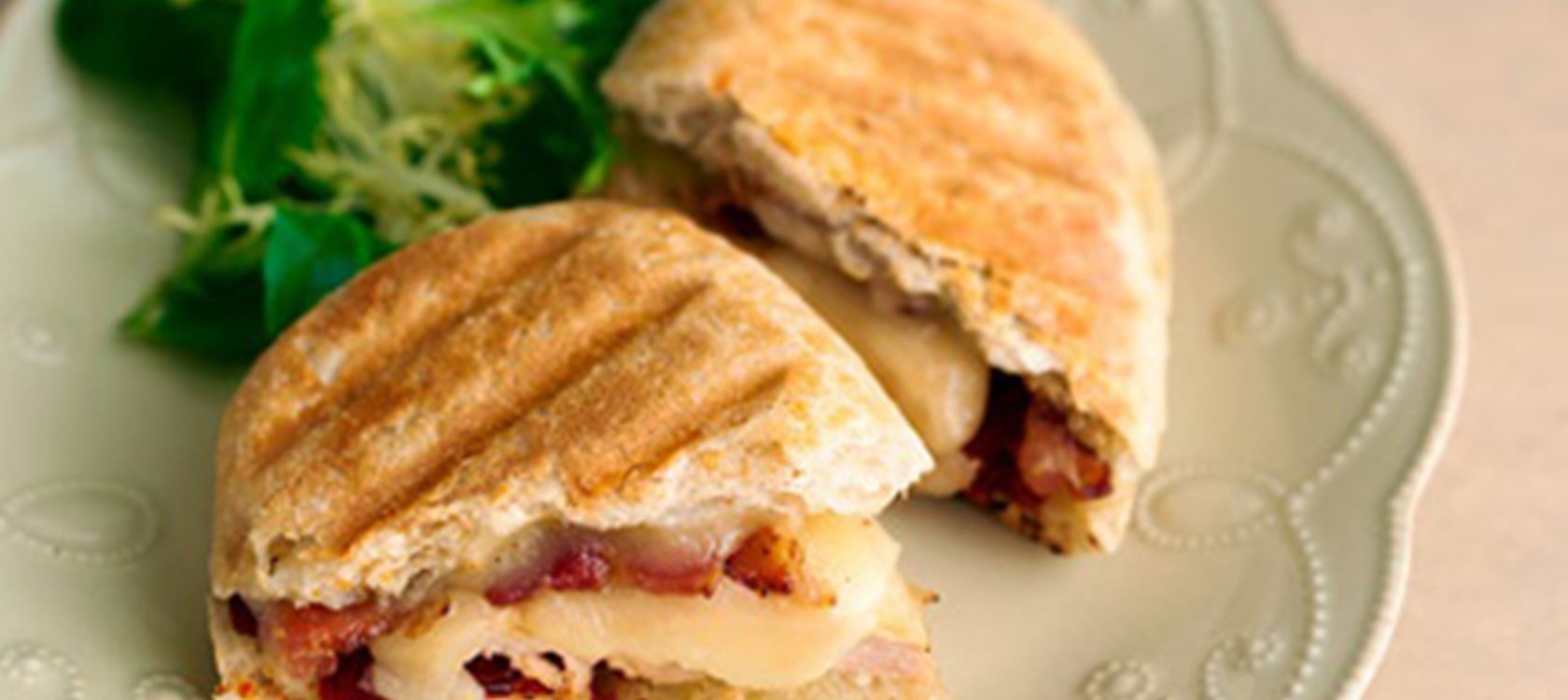 Chicken Panini with Havarti, Tomatoes and Rosemary
Be kind to your heart (without losing flavor) with slices of Arla® Havarti sliced cheese!
Ingredients
4 boneless chicken breasts
2 tablespoons olive oil
3 teaspoons chopped rosemary
salt
pepper
basil pesto
4 pieces ciabatta cut in half
4 slices Arla® Havarti Cheese
1 sliced tomato
Instructions
Instructions
Preheat the grill to medium high. Brush the chicken breasts with olive oil and season with half the rosemary, salt and pepper. Grill the chicken until thoroughly cooked, about 7 minutes per side depending on the size of the breasts. Remove from grill, set aside and rest for 5 minutes before cutting into 1-inch slices. Brush the bottom half of the ciabatta roll of with pesto. Then layer the chicken, tomato slices, Arla® Havarti sliced cheese and finish with the top of the roll. Lightly brush the outside of the sandwiches with olive oil and season with salt and remaining rosemary. Return the sandwiches to the grill and cook until thoroughly heated and the cheese melts, about 4 minutes per side. Serve while hot.
Print