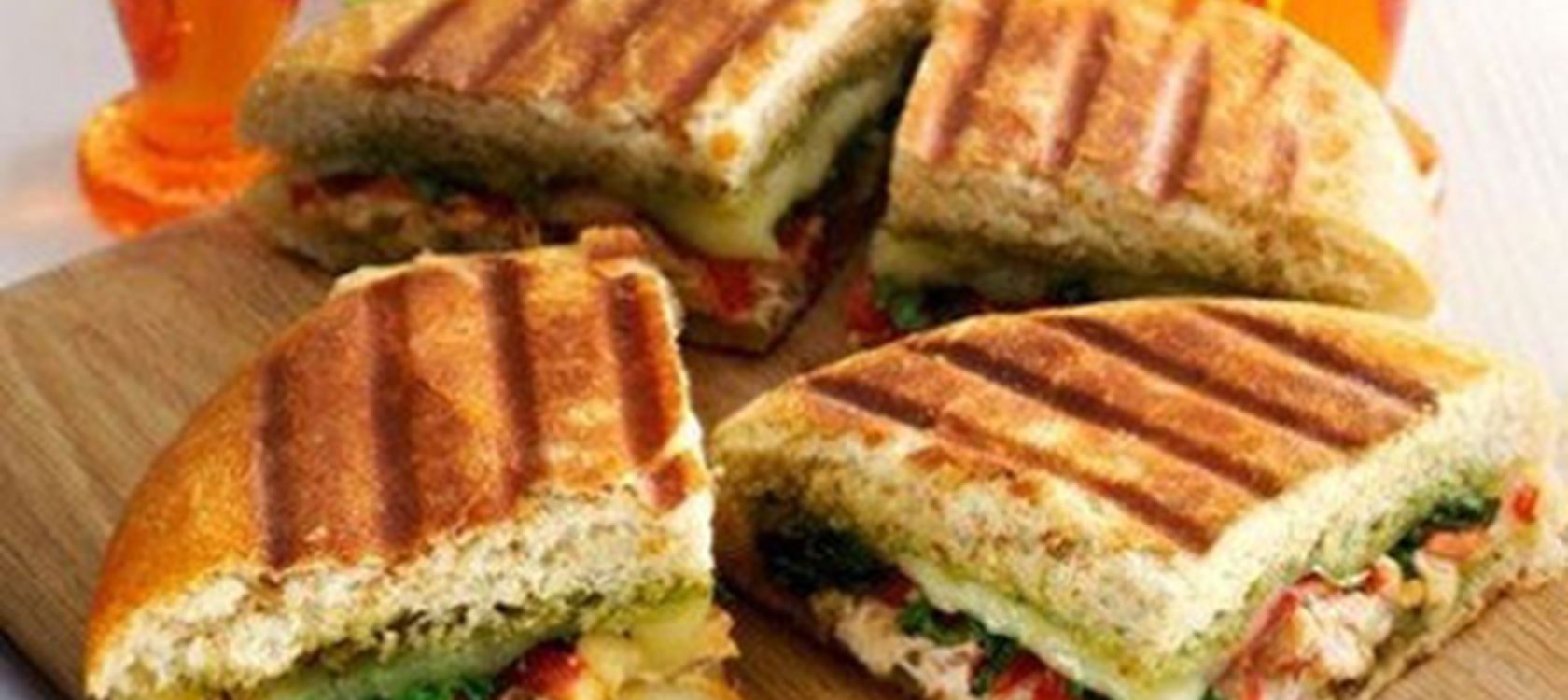 Chicken Panini with Havarti and Basil Pesto
This refreshing panini is easy to make with Arla® Havarti sliced cheese.
Ingredients
1 18-inch round focaccia
½ cup basil pesto
3 cups cooked shredded chicken
2 cups baby spinach or kale leaves
4 slices Arla® Havarti Cheese
Instructions
Instructions
Slice the focaccia round in half, horizontally. Spread both sides with pesto. Layer the bottom piece with chicken, kale and Havarti. Place the top on the sandwich and cut into quarters. Grill each quarter at a time in a panini grill until the cheese melts, about 5 minutes. Serve immediately.
Print