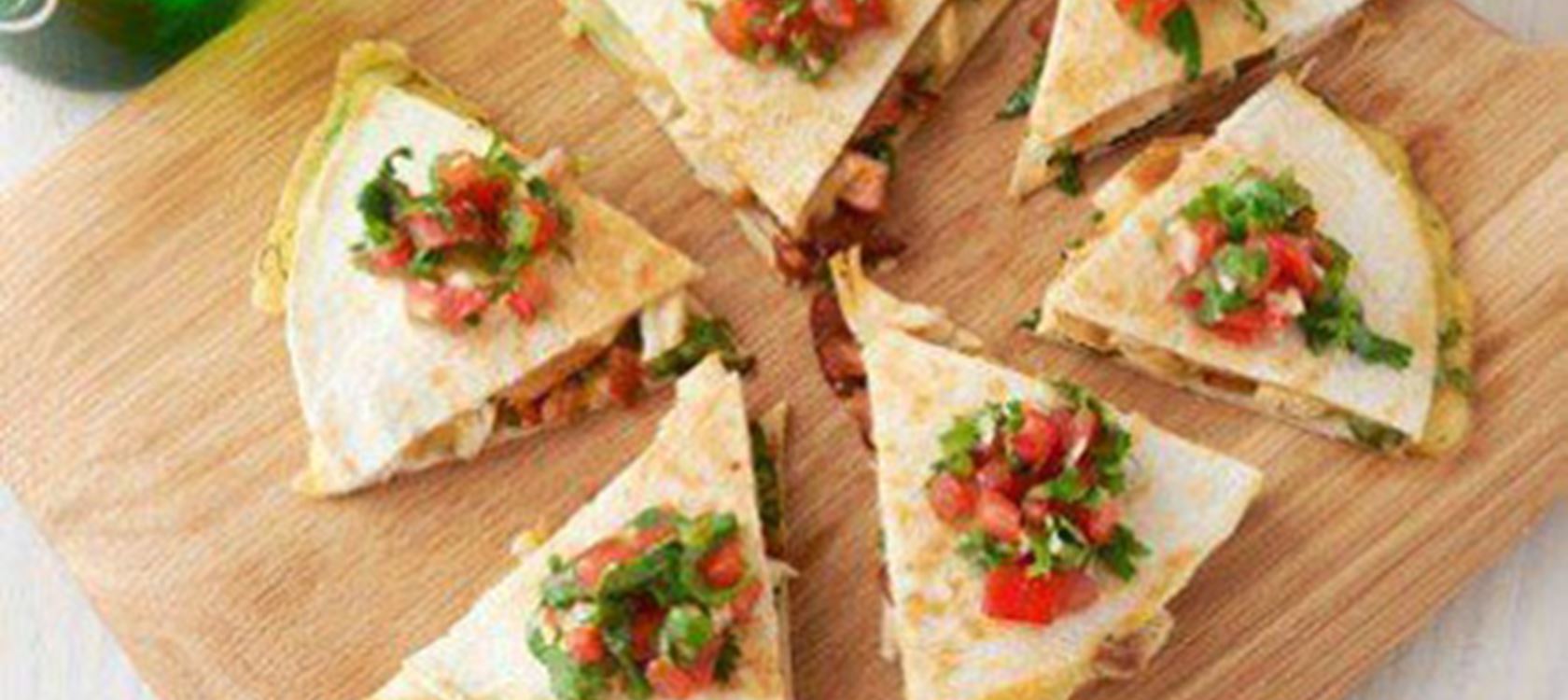 Chicken and Spicy Chorizo Quesadilla with Gouda
Fast, fiery and flavorful, this quesadilla with melted Arla® Gouda sliced cheese will win over spice-lovers – especially those with busy schedules.
Ingredients
3 chopped plum tomatoes
3 thinly sliced scallions
1 finely chopped and seeded jalapeño
1 juiced lime
⅛ cup fresh chopped cilantro
¼ teaspoon salt
4 6-inch flour tortillas
6 slices Arla® Gouda Cheese
8 ounces cooked and sliced chicken breast
2 thinly sliced chorizos links
2 thinly sliced scallions
Instructions
Instructions
Combine the tomato, scallion and jalapeño. Season with lime juice, cilantro and salt. Stir and set aside. Preheat a nonstick skillet or griddle over high heat. Make one quesadilla at a time. Blister one tortilla for 20 seconds in the skillet. Top with 1½ slices of cheese, half the chicken, chorizo and scallions. Top with another 1½ slices of cheese and a second tortilla. Cook for one minute, flip the quesadilla over and continue cooking for one more minute. Remove from heat, set aside. Repeat for the next quesadilla. Cut quesadillas into wedges and top with salsa.
Print