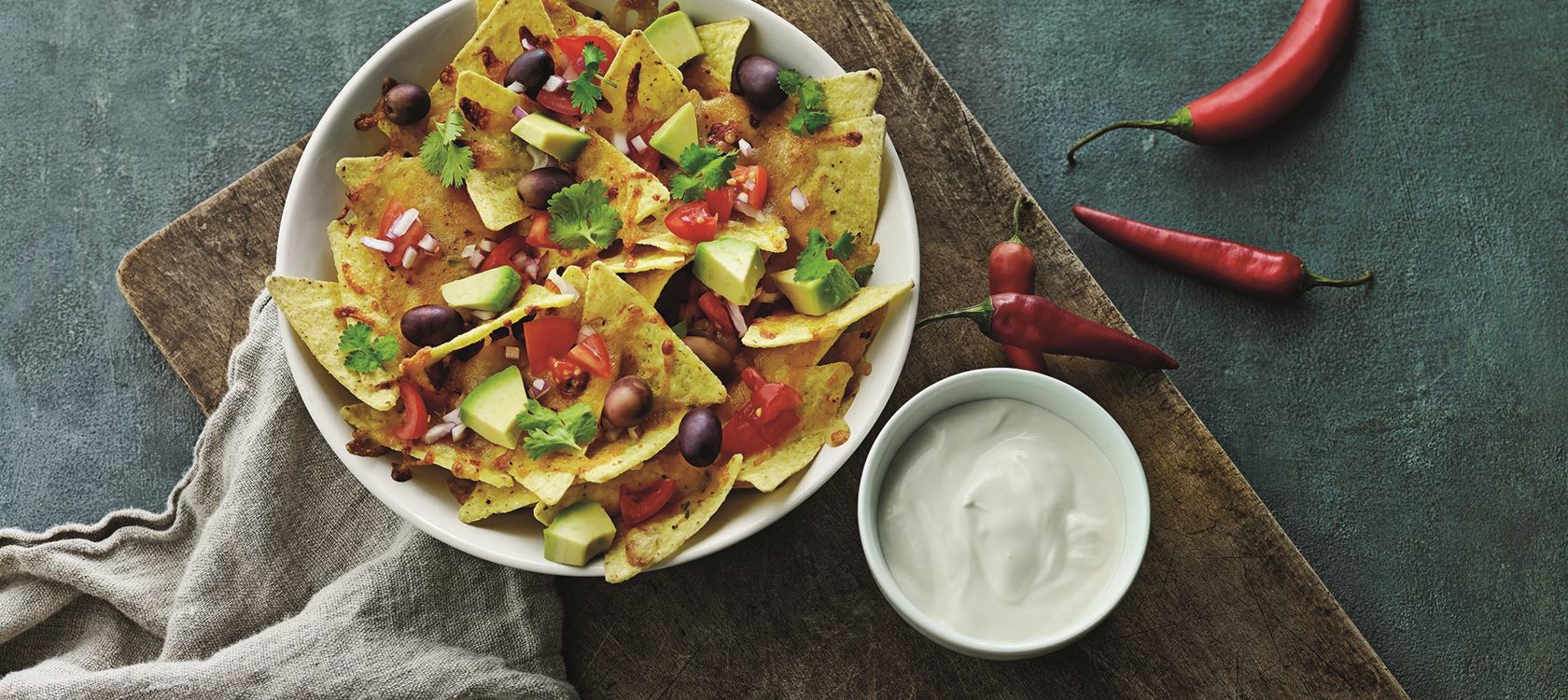 Cheesy nachos with a delicious topping of avocado, tomatoes, red onion and cilantro - and of course creme friache!
Ingredients
Serves four people
½ cup mild salsa
½ package of tortillas chips
1 cup Arla® Mild Cheddar Shredded Cheese
1 finely chopped small red onion
1 diced avocado
½ cup large black olives
1 diced tomato
1 bunch of fresh cilantro
½ cup creme fraiche
Instructions
Instructions
Distribute the salsa into 4 oven proof bowls. Add tortilla chips and cheese and bake in the middle of the oven for 5 minutes at 425 °F. Add onion, avocado, olives and tomatoes on top. Decorate with cilantro and serve with crème fraiche.
Print