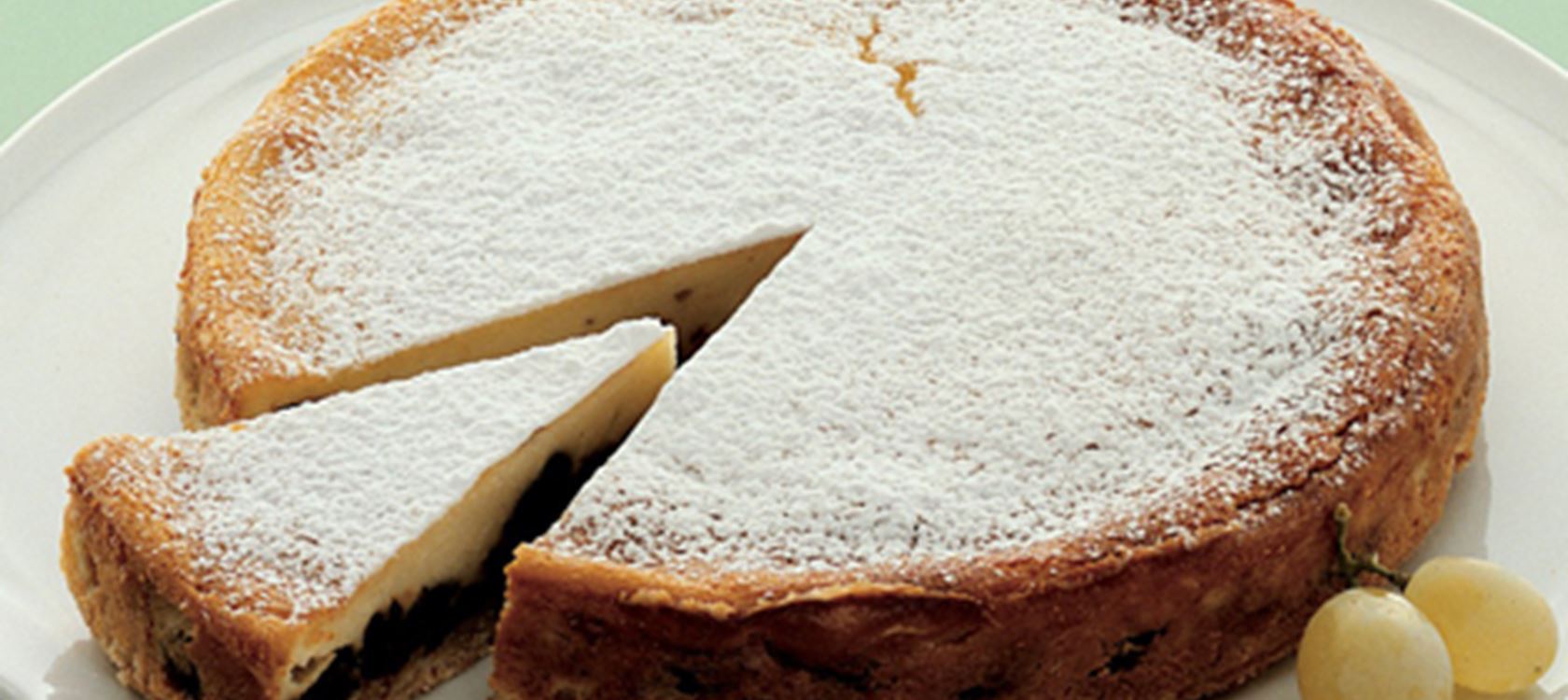 Cheesecake is tasty, delicious and a sure winner for dessert. The smooth cream cheese, the sweet prunes and the sour orange juice make an amazing cheesecake combination.
Ingredients
Base
⅓ cup butter
½ cup flour
¾ cup graham crackers
Filling
1 cup prunes pitted
1 cup Arla® Original Cream Cheese Spread
⅓ cup sugar
1 teaspoon powdered sugar
2 eggs
2 tablespoons flour
1 teaspoon oranges zest
¼ cup oranges juice
1 cup heavy cream
Decoration
Instructions
Instructions
Base
Cut the butter into smaller pieces and crumble it onto the flour. Break apart graham crackers and mix with butter and flour. Transfer the dough into a greased loose-bottom baking pan (9-inch pie pan) and press it well together to give it a smooth surface. Bake the base in the middle of the oven.
Filling
Half the prunes and distribute them on the base. Stir in cream cheese softly. Stir the sugar and the other ingredients in. Pour the filling over the prunes and put the cake in the middle of the oven. Serve the cake warm or cold sprinkled with powdered sugar.
Cook
Preheat oven to 400 degrees, bake for 45 minutes.
Print