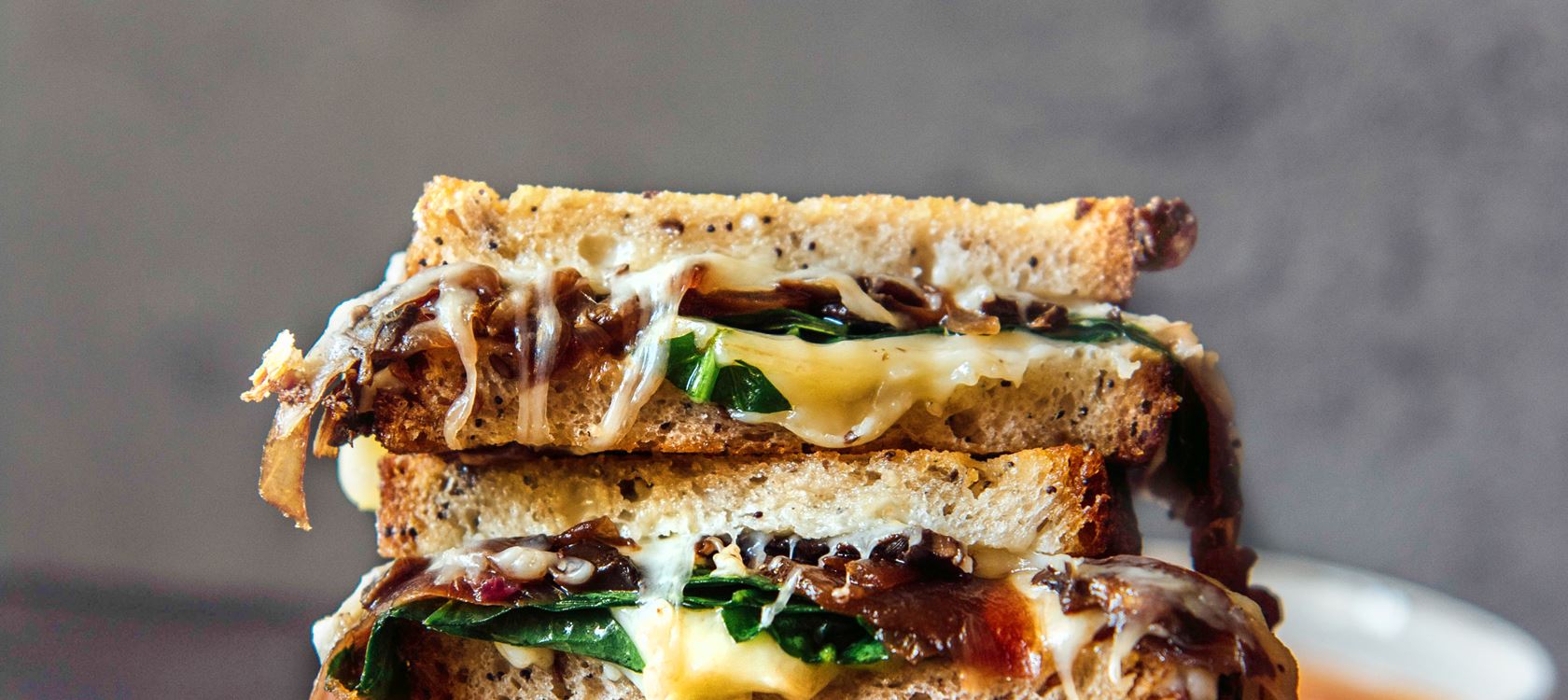 Caramelized Onion Cheese Toasties
A savory, cheesy toasty that will satisfy your cravings, while giving you the energy you need.
Ingredients
1 1 medium red onion thinly sliced
2 tablespoons Balsamic Vinegar
4 tablespoons water
4 slices bread
¾ cup mushrooms sliced
½ cup spinach roughly chopped
1½ 1.5 oz Arla® Havarti Cheese
vegetable cooking spray
salt
pepper
Instructions
Instructions
1. Preheat the oven to 400°F. 2. Over a medium/low heat, simmer the onion in the balsamic vinegar and water for 15 minutes until it has softened, and the liquid has reduced. Low and slow is key until onions are caramelized, not crispy. Add a little more water if you need to. 3. While the onion is cooking, lightly toast the bread and set to one side. 4. Once the onions are soft and dark, add the mushrooms to the pan and gently fry for 3 minutes until softened. 5. Season the mushroom and onions with salt and pepper to taste. 6. Assemble the sandwiches by splitting the onion and mushroom mix between two pieces of toast, adding the spinach and Arla Havarti Cheese on top. Add the second piece of bread on top and press down. 7. Spray a lined baking tray with low calorie cooking spray, place the sandwiches on and spray the tops with a little more low-calorie cooking spray. Place into the middle of the oven for 2-3 minutes, until the cheese has melted. 8. Slice the sandwiches in half and serve.
Print