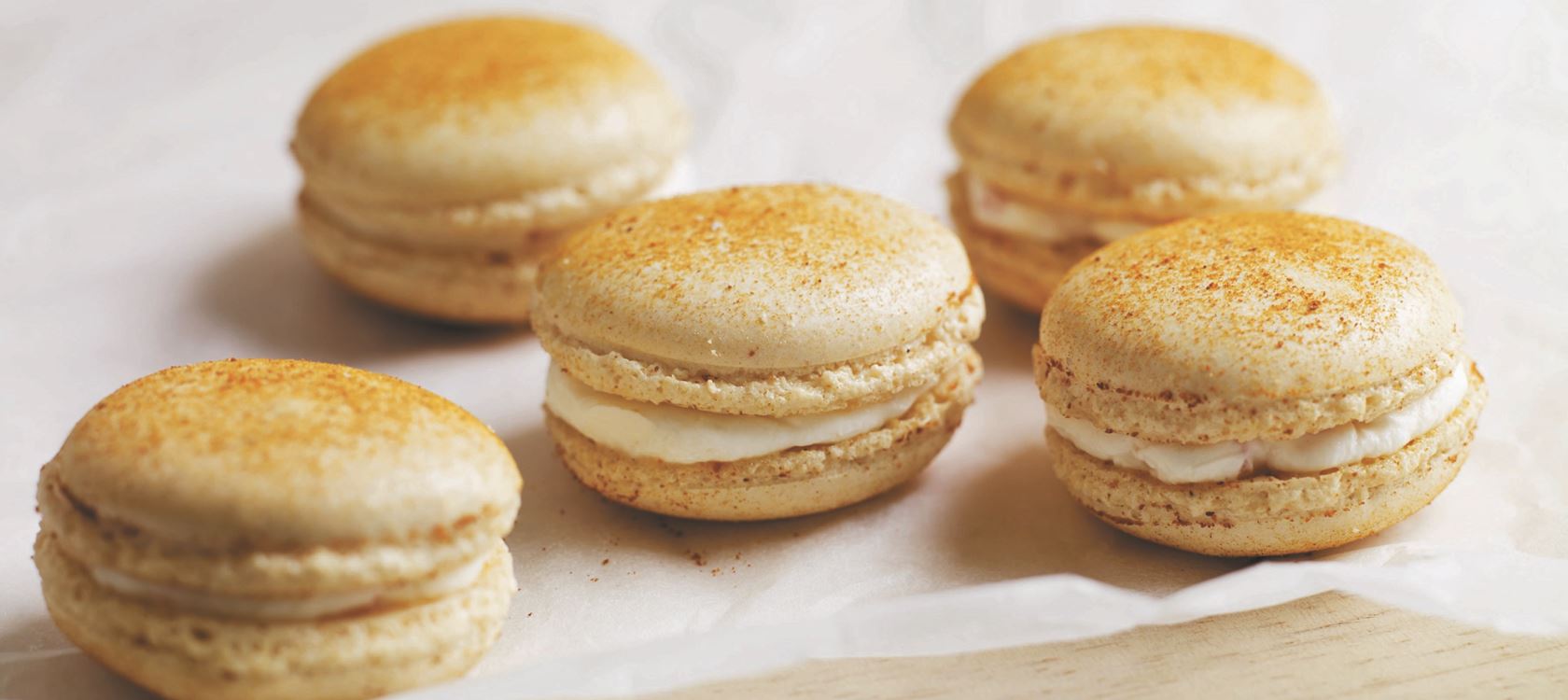 Carrot Macarons with Ginger Cream
A macaron variation of the classic carrot cake, with ginger for a delicious twist.
Ingredients
Macarons
1¼ carrot
¾ cup sugar
4 eggs whites
1¼ cup almond flour
1 cup powdered sugar
½ teaspoon orange food coloring
Filling
½ red chili
2 cups Arla® Original Cream Cheese Spread
2 tablespoons grated ginger
Instructions
Instructions
Macarons
Set the oven to 300 °F. Grate the carrot finely and squeeze out the juice. Measure 2 ½ tablespoons of carrot juice into a small saucepan and add the sugar. Boil and simmer until the mixture has a temperature of 250 °F. Beat 2 of the egg whites in a bowl to a solid meringue with soft peaks. Add the sirup a little at a time while whipping and continue whipping until the meringue has cooled. Mix almond flour and powdered sugar in a food processor for 1 minute. Sieve through a finely wired sieve twice and mix with the remaining unwhipped egg whites and the caramel food coloring. Turn in ⅓ of the meringue. Then gently turn in the rest of the meringue. Fill the batter into a piping bag with a straight tulle. Put baking sheet on a plate and pipe circles (ca. 2cm) . Leave for 30 minutes. Bake in the lower part of the oven for about 15 minutes until the macarons have a hard crust and are creamy in the middle.
Filling
Cut, deseed and chop chili finely. Mix together chili with cream cheese and ginger. Taste with salt. Spread or pipe the filling on half of the macarons and put on the remaining ones as a lid.
Print