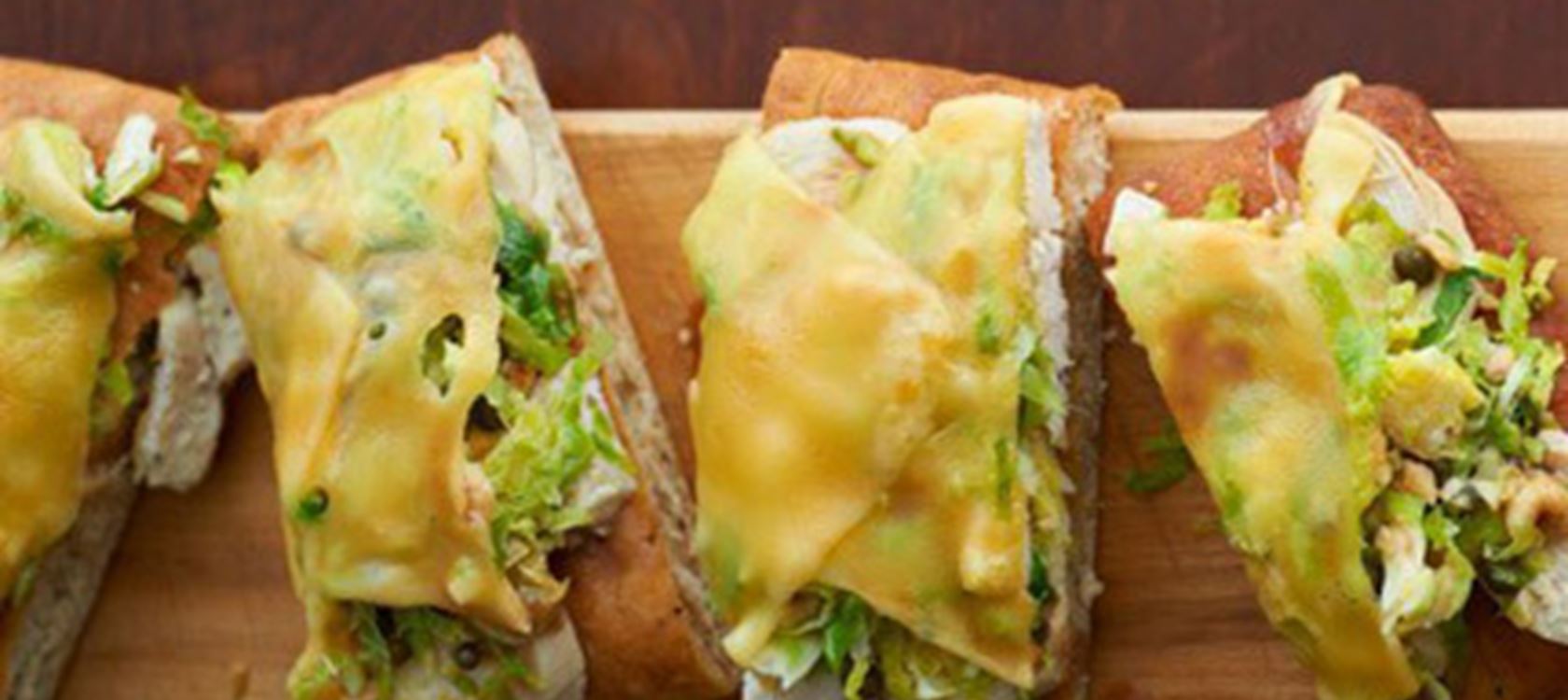 Brussels Sprout Hash with Gouda on Focaccia
The crunch and freshness of the Brussels sprout hash is a great match for the tangy Arla® Gouda sliced cheese.
Ingredients
1 pound cleaned and thinly sliced Brussels sprouts
½ cup chopped toasted hazelnuts
3 tablespoons olive oil
¼ cup capers
1 juiced lemon
salt
freshly ground pepper
2 cooked and sliced boneless chicken breasts
1 tablespoon dijon mustard
2 tablespoons currant jelly
2 tablespoons sherry vinegar
1 12-inch focaccia
3 slices Arla® Gouda Cheese
Instructions
Instructions
Combine the Brussels sprouts with the hazelnuts, capers, olive oil and lemon juice. Season with salt and pepper. Set aside. Preheat the broiler and arrange bread on a baking pan. Top with sliced chicken and Brussels sprout hash. Place slices of cheese on top and broil until cheese melts, about 5 minutes. Stir the mustard, vinegar and currant jelly together. Cut the sandwich into four serving pieces and drizzle with the mustard mixture.
Print